Davis explains his mention of Kobe Bryant after the triple to the Nuggets
Once he hit the triple and it came in, Davis called out the name of Kobe Bryant to celebrate the victory. The power forward has explained why.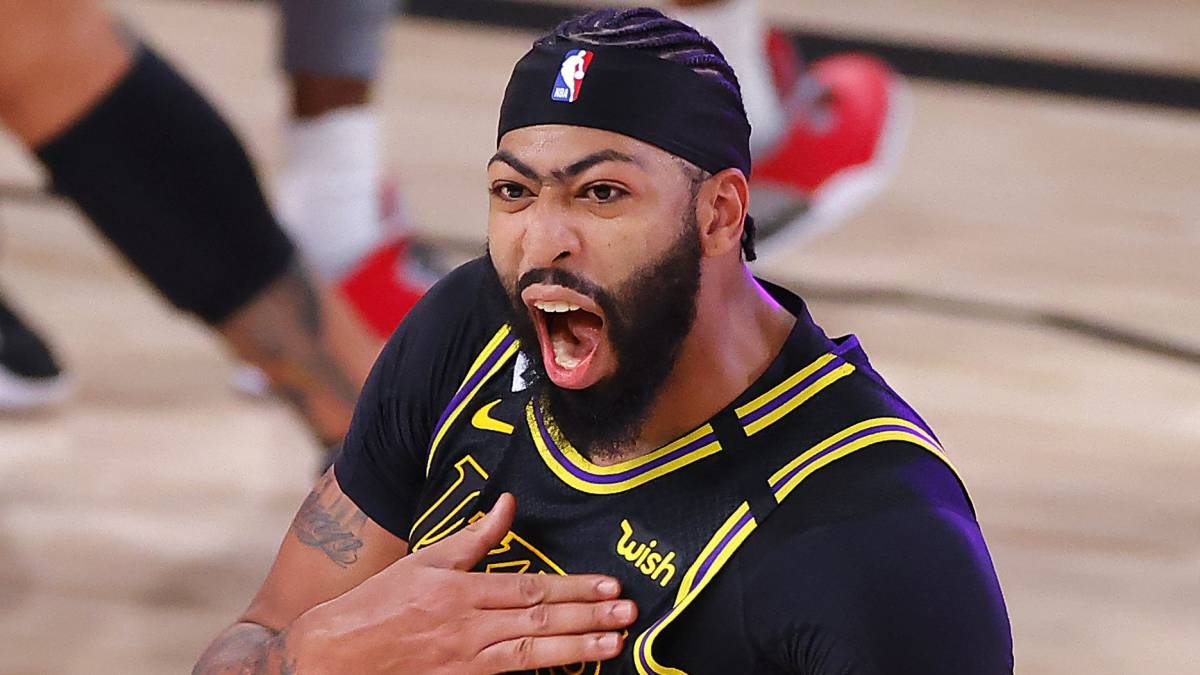 In order not to miss the victory over the Nuggets in Game 2 of the conference finals, Anthony Davis was forced to hit a triple over the horn. He came in and the Lakers took the lead to win 105-102.
When the triple winner was repeated from the different takes that the television filmmakers had available, the fans realized that, just when executing the throw and seeing that it was good, Anthony Davis turned towards his bench shouting one word: "Kobe" . After that, a collective hug to celebrate.
The player wanted to explain after the game why it was: "Kobe Bryant made countless shots like this to win games, whether in the regular phase, playoffs, finals ... This one is special for me and special for my teammates. Every time we put this shirt on we are representing him because they were designed by him. We had to win. " Davis talks about the Lakers' alternative black kit that, indeed, gained followers thanks to Bryant. He also assured, with some regret, that he "would have liked it to have been at Staples Center, with the fans who have been supporting us all year."
Davis' triple is the first triple to decide a conference finals game since LeBron James, now with the Lakers, made it with the Cavaliers in 2009.
Los Angeles coach Frank Vogel also spoke of that shot by Anthony Davis in reference to 'The Black Mamba': "We want to represent what Kobe Bryant stood for and honor his memory. This was a shot that Kobe would have thrown. AD going towards off that way, receiving and shooting, important moment of the season, putting it in ... It's a Mamba shot ".
Photos from as.com