The Malaga-born Alejandro Davidovich progresses with the help of a psychologist since he was 12 years old. This Sunday (18:30, Eurosport) he is measured in the second round with Zverev.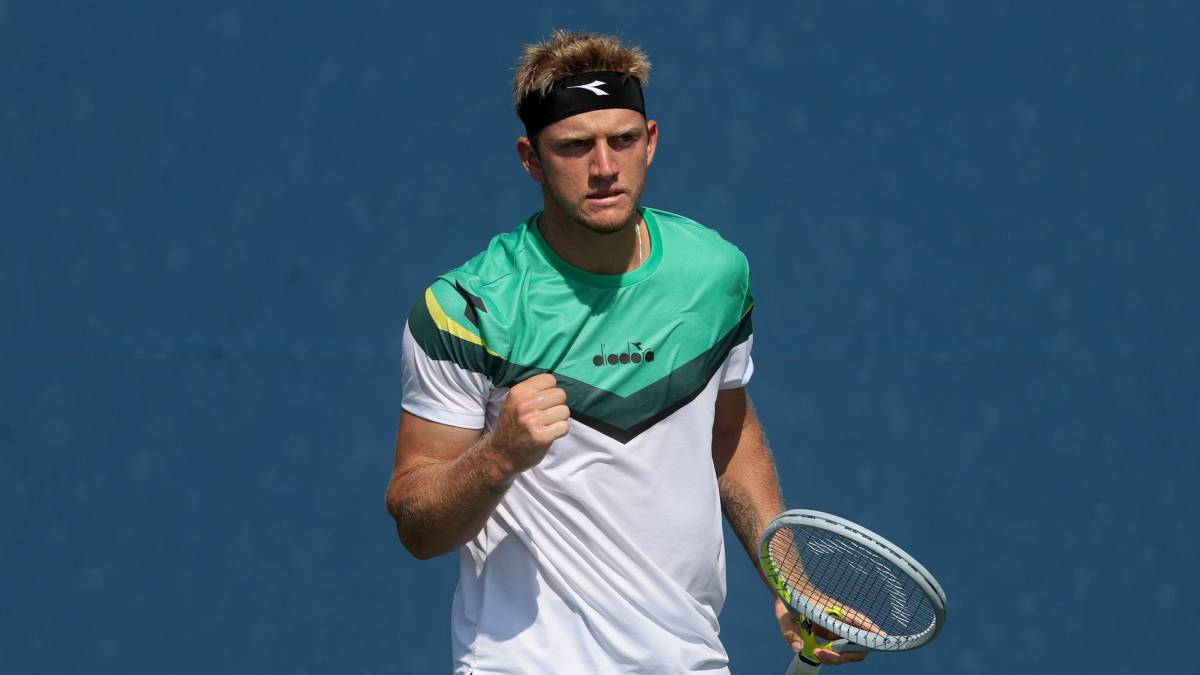 It has been many years since Spanish tennis had a 21-year-old in the round of 16 of a Grand Slam. The last one to reach these heights at the same age as Alejandro Davidovich is now a certain Rafa Nadal, at the 2008 Australian Open. The native of Malaga, the son of Russians, has made great progress since winning the junior tournament at Wimbledon and for This was the Promesa AS Award in 2017. This Sunday (18:30, Eurosport), he faces the German Alexander Zverev, 4th seed, with nothing to lose.
One of the keys to the improvement that has led him to reach the fourth round in his debut in the final draw of the American major (he fell last year in the previous one), in addition to the innate quality of his tennis and his imposing physique, is off the slopes. From the age of 12 he has received the support of a psychologist, Antonio de Dios, who accompanies him on occasions when he plays (he was with him at the Villena exhibition tournament in August). For Alex, a fast-moving electric tennis player with a tendency to nervousness and irritation, the mental specialist is a fundamental part of the team led by his coach, Jorge Aguirre. He says it helps him "not to be so anxious during games" .
"Now I am more constant, although I maintain part of my madness. We work to make it calmer ", explains Davidovich, a nice, outgoing and peculiar boy. In a short post-match chat with Alex Corretja and journalist Antonio Arenas on Eurosport, he was surprised when the former player and commentator told him about the moment when he was going "with a break down in the third set." "Was he going to break down? I do not remember, I had not realized. It is that one of the things that I work with Antonio is that the result does not matter to me, that he does what he has to do and he will fall, "explained the Andalusian before admitting with the same grace that he did not know who his next rival was.
Concentrated in tennis
He focuses on his tennis and leaves the rest in the hands of his people, who are always there for him. "I am extremely grateful, without them I would not be where I am. We are Family. Before the game (against Norrie) I hardly slept. I got up with a knot in my stomach, very nervous and called my psychologist. He reassured me with a couple of tips (that I enjoy and do not fight against nerves) and then when I played I did not get angry at any time even if I failed, I got my tennis and a lot of confidence, "he confessed at the press conference and said that the work with De Dios was always "very hard." "I was a rebel in years past and he led me, along with Jorge, on a good line. A lot of things go through my head and we are furnishing it a little so as not to eat it so much. "
Those efforts have placed him in the position where he will be today, in the knockout stages of the US Open and against Zverev, a rival he has never faced, and wanting to "live life." For now, his success will see him climb many places in the ATP rankings. Before the tournament, he started from 99, he is virtually 69 and if he got into the quarterfinals he would touch the top-50. A high.
On Sunday, at 20:00, another Spaniard, Pablo Carreño, plays against the hitherto unstoppable (25-0) Novak Djokovic (3-0 for the Serbian). The man from Gijón does not surrender: "He is the favorite, no one has beaten him and it will be very difficult to beat him, but you have to think that there are possibilities and that there is always a first time."

Photos from as.com