David Silva, positive for COVID
The canary took a test this morning, before his presentation, as established by the protocol before being able to join the preseason with the Real and has tested positive.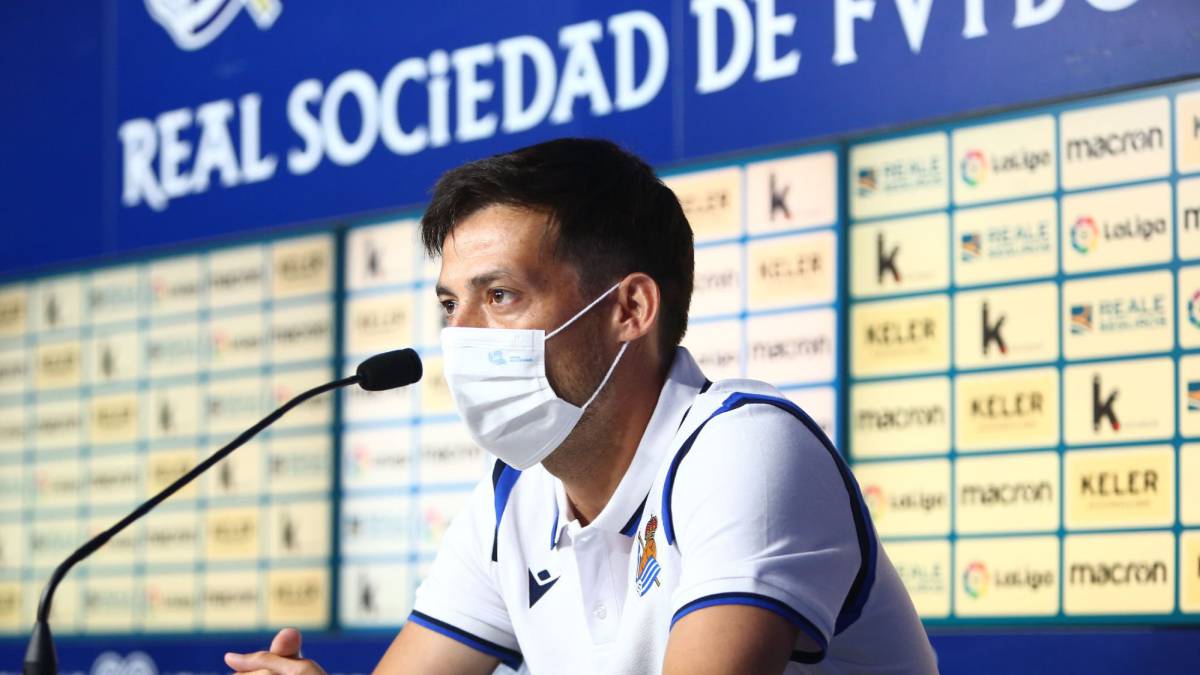 David Silva will not be able to start the preseason with Real Sociedad this Tuesday as planned, having tested positive in the PCR test carried out this morning at the Gipuzkoa Polyclinic in San Sebastián. The Canarian footballer, who was presented this afternoon at the Reale Arena as a new Txuri-urdin player, will have to spend the next ten days isolated in the hotel room where he has been staying in the capital of Gipuzkoa since yesterday Sunday night. It is a serious setback in his adaptation to his new team, because until next week he will not be able to train with his new teammates under the command of Imanol Alguacil, so his presence in the light premiere of the Real Sociedad in the Nuevo Zorrilla is in danger against Valladolid.
As reported by the San Sebastian club, this is the second test that the new realistic player passes in the last 72 hours. The first test took place last Friday in Las Palmas de Gran Canaria and the result was negative. "David Silva traveled yesterday on a regular flight to Bilbao and arrived in San Sebastián at night. This morning the second test was carried out, as established in the protocol for returning to activity, the result being positive, "the San Sebastian club reported.
During his first hours in San Sebastián as a Real player, David Silva has not had the opportunity to go to Zubieta, nor has he been able to greet his new teammates and the coaching staff of the first team. He was waiting for the result of this second test so that he could go to the Real training facilities. The Canarian player has only been to the Reale Arena in his official presentation, which has been behind closed doors, and then he has gone to eat with his trusted people who have traveled with him to San Sebastián, among whom are his representative, his sister, his wife and their young son. Silva, as the protocol indicates, is already isolated, in this case in the hotel where he has stayed since his arrival in the capital of Gipuzkoa. The canary has been asymptomatic at all times. The Royal Society has already communicated the case to the competent health authorities.
Photos from as.com