Darwin: "It is not a weight to be the most expensive signing in Portugal"
The Uruguayan is presented at Benfica and dares to speak in Portuguese with self-confidence. Almería will earn 20% of the capital gain in a future transfer.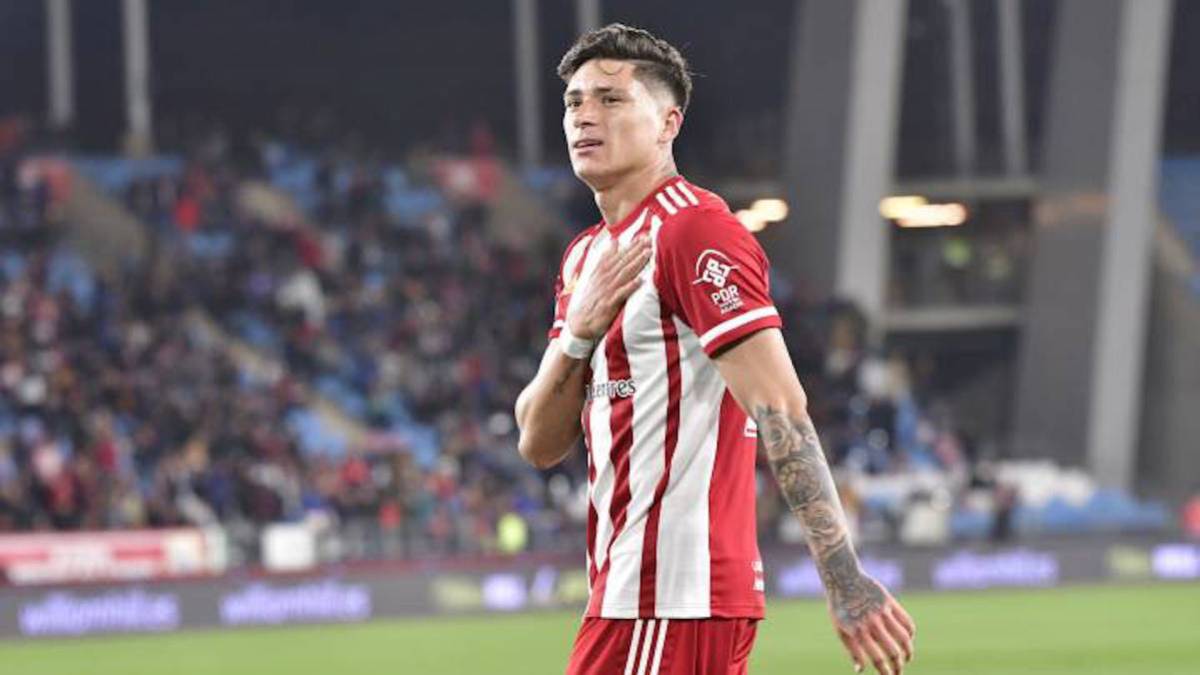 Darwin Núñez is already history in Almería. The Uruguayan forward, the Almeria club and Benfica closed the agreement the day before yesterday and in the afternoon-night of this Thursday his transfer was made official. The Uruguayan has been presenting himself as a new player for the 'eagles' showing great self-confidence despite his 21 years. "It is not a burden to be the most expensive signing in the history of Portugal. It is a pride. That is not a burden for me. It is a responsibility and I want to do it in the best possible way," said the Uruguayan at a press conference in the one that began speaking in Spanish and ended in Portuguese.
The striker showed his happiness. "I am feeling very good. I am already looking forward to wearing the Benfica jersey. They are going to ask me for goals. I trust myself. I am going to leave everything on the field, putting my grain of sand to help my teammates and the goals will come ", Darwin explained with words for two proper names. "I would like Cavani to be here because they would have learned from him. Vinicius is up front. He is a very good player. The competition is going to be healthy," he continued, in his presentation.
Unlike other operations, Almería made public the transfer figure: 24 million euros, keeping 20% of the value of a capital gain obtained in a hypothetical transfer (Jorge Jesús convinced its president, arguing that in the future they would sell it for more 100 kilos). "The player is going to give a lot to talk about in this decade," Benfica's sports director Rui Costa said in the presentation.
After the meeting, the UDA uploaded a video on social networks in which Darwin said goodbye to the people of Almeria. "Here they won one more fan. Wherever they go I will be remembering them. It was an immense pride and happiness to wear their shirt. I wish them good luck for this year and next year if God wants they will be in First Division. Thank you, thank you and thank you. Almería never gives up! ", said a Darwin who left a big hole in Almería.
Photos from as.com