Dallas Mavericks think of Doncic's 'enemy'
The interior, Best Sixth Man of this season, will be released. The Mavs are looking to him for strength despite his ruckus with Doncic.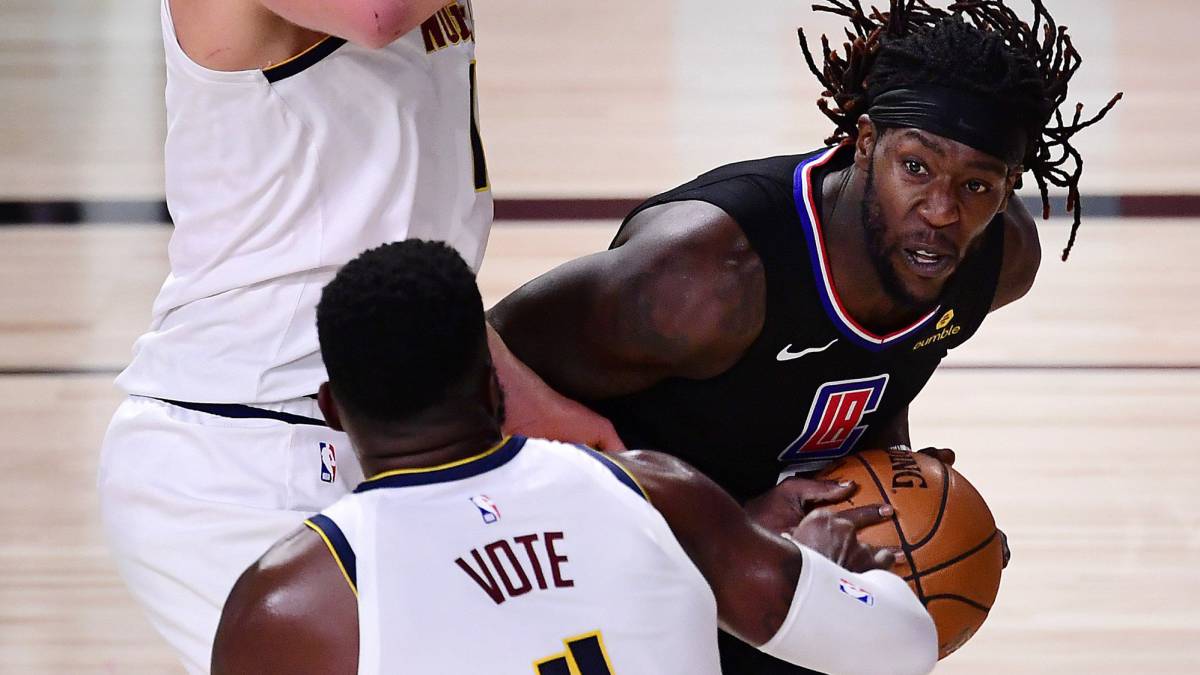 Dallas Mavericks already have their big star, Luka Doncic, and their top-level squire, Kristaps Porzingis (if you respect their knees). And he has a string of good secondaries in a rotation that they'll try to improve for next season to go further. In these playoffs they lost in the first round, not before giving the Clippers some scare despite the injuries of Doncic (ankle) and Porzingis (knee) .
In the series, Doncic had a run-in with Montrezl Harrell, who called the Slovenian "fucking white boy", a racially connoted insult that both players later played down and demonstrated with a very cordial greeting before the next match. Things about the games, and more in an NBA where you never know where you are going to be playing or who your next teammates are going to be. In fact, Harrell and Doncic could share a locker room as the Mavs have set their sights on Best Sixth Man this season to bolster their interior rotation.
Harrell (26) has risen in value in the past two seasons with the Clippers. In this he has averaged 18.6 points and 7.1 rebounds, although he had an ugly end since in the playoffs he suffered a lot and was a problem for his team against the Nuggets, who came back 3-1. Lazy in defense (he barely exceeds two meters and intimidates very little), he has enormous energy in attack, where however he does not have enough resources. Despite his bad end of the course, he will surely improve his economic conditions, since he ends a contract of 6 million per year that was a bargain for some Clippers who want to retain him. The interest is mutual, according to journalist Shams Charania, but in LA they also have to study the future of JaMychal Green and Marcus Morris and have to urgently seek a base with more creative capacity than those who have their current roster. If Harrell's demands complicate the operation, the Mavericks will be on the lookout.
In the playoffs, Harrell's numbers fell to 10.5 points and 2.9 rebounds. In addition, he had clashes (he was not the only one in the locker room) with Paul George, public after the second semifinal game against the Denver Nuggets. They are reasons to think that a change of air is possible, and in Dallas they believe that a player with his energy and his capacity can grow even more under the orders of a coach like Rick Carlisle and be very useful in a team that seeks work and production in the area, where Harrell could be an excellent partner for Doncic in the pick and roll play on which the Texans' attack system is based (with three open shooters), which thus closed the 2019-20 campaign with best offensive rating in NBA history.
Photos from as.com