Cut the bleeding of avoidable goals, goal of the dressing room and Gracia
The Che consider that three of the four goals they have received have come after avoidable actions and hope to correct it against Huesca, where Gabriel Paulista will not be.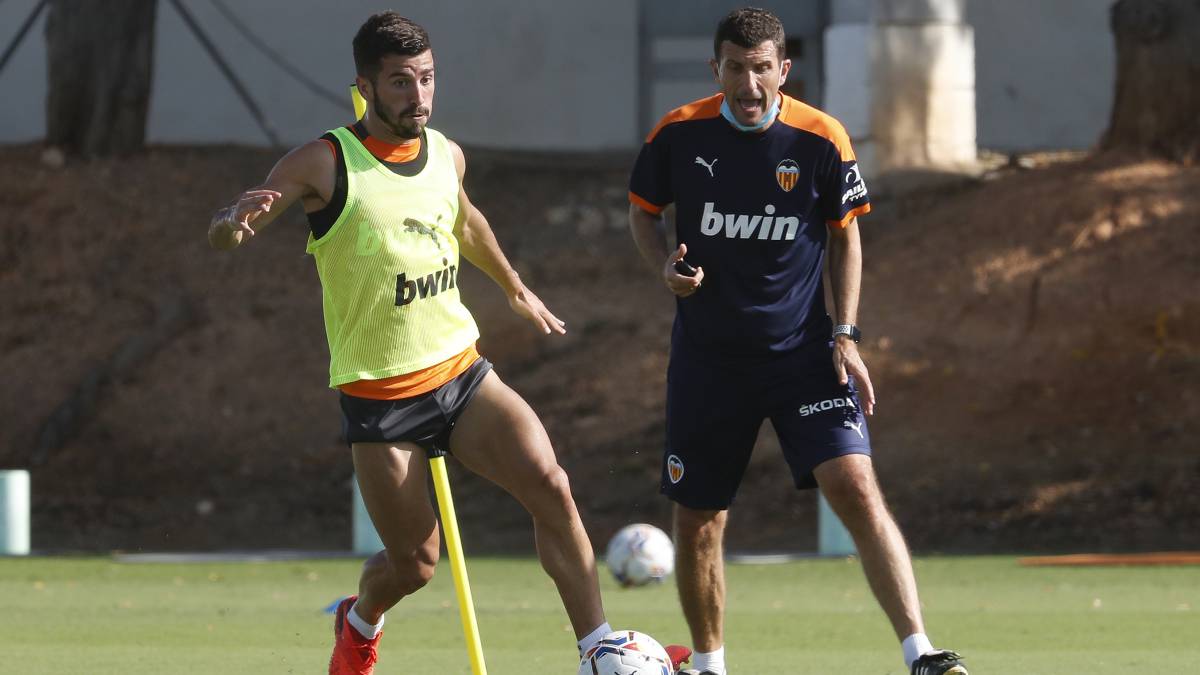 In just two days, the Valencian fans have been able to contemplate that Javi Gracia's Valencia has evolved in various facets of the game in relation to last year. In addition to practicing a more direct football, the Navarrese has endowed his people with the warrior attitude that they like so much in the Turia capital and that almost helps the Che to scratch a point in Balaídos despite having a bad night. However, the great scourge of Gracia and his team remains the same as that of all Valencia post Marcelino: the goals conceded.
Four goals in two games are too many for a team that, at least, is going to try to fight for European places. The high pressure of Javi Gracia and the improvement in attitude has not been enough to stop the bleeding of goals received and worst of all is that both the dressing room che and Javi Gracia himself consider that three of the four goals have come through actions easily avoidable.
Because against Levante the two undeniable goals that Morales scored came preceded by losses in the Valencian players' ball out. Without affecting proper names, against the granotas the black and white showed weakness to get the ball played and conceded two avoidable and correctable goals in the eyes of the dressing room.
This is how the team and Gracia did against Celta on the second day, where after a few minutes using Kondogbia as a pivot to move the leather, a loss and a warning from the locals led the team to start playing long and look for the Ball exit either through the sides or with Maxi Gómez in order to reduce the risks.However, it is not necessary to analyze how avoidable Aspas's goal was - controversial with the offside apart - Gayà made it clear in the post-match interview: "It cannot be that Nolito leaves four rivals and we will not stop him ". Because even though the celestial's play was superb, it could have been stopped with a tactical foul in the midfield.
Guillamón
Solution With that self-critical mentality to correct mistakes, but at the same time motivating as the players know where the error is, Huesca will visit Mestalla this weekend. Míchel's men are used to exerting pressure on the rival to recover the ball, a situation in which the che suffer. However, for this day there will be Hugo Guillamón, the young Valencian central defender whose great virtue is his ability to get the ball played and show coldness under pressure.While it is true that the Guillamón-Diakhaby couple will debut this season and Gracia is still waiting for a central defender, the fact that in the last ten games Valencia has only cleared a clean sheet once, curiously the only time of those ten duels in which this pair of centrals has formed.

Photos from as.com