Cupra to compete in new Extreme E electric SUV
The sports brand of Seat will have Mattias Ekströn as the first driver, he will race in collaboration with the ABT team.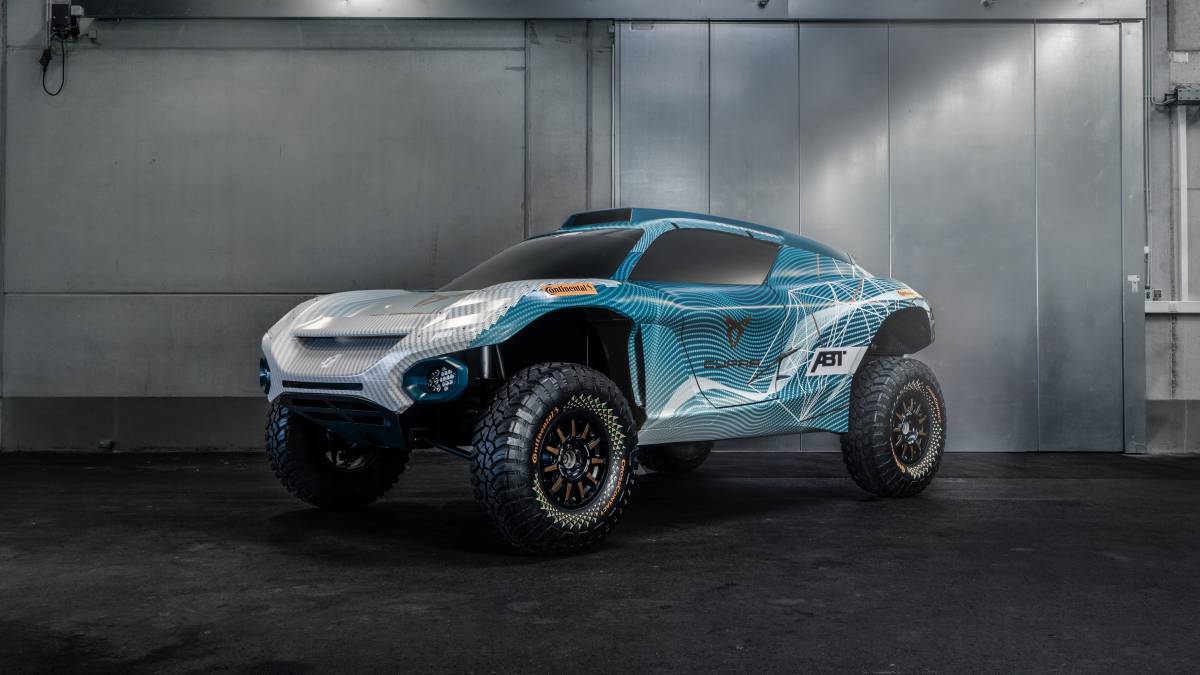 Cupra, Seat's sports brand, will be officially present at the new Extreme E event, aimed at SUVs powered exclusively by electric power. This was announced during the inauguration of its first exclusive center in the German city of Hamburg, also advancing its association with the ABT Sportsline team.
As for most companies in the automotive sector, electrification is one of Cupra's priorities. It already has the Formentor, a plug-in hybrid SUV, for sale and is working on the development of the Tavascan, which will be its first 100% electric model. This strategy includes participation in the Extreme E, an off-road rally category proposed by Alejandro Agag (present at the event together with Wayne Griffiths, CEO of the brand) for zero-emission vehicles, with a calendar of five tests during 2021 in areas affected by climate change and committed to gender parity: the teams must have a male and a female driver.
Werner Tietz, its Executive Vice President, explained the reasons that led Cupra to meet this challenge: "Extreme E represents Cupra's competitive attitude in the racing world and its ambition to explore new experiences. The reason for becoming the first brand to participate in this competition and to strengthen the collaboration with ABT is to reinvent the world of high-performance cars through electrification. "
The choice of ABT Sportsline as a partner for the project is not accidental, since Seat's collaboration with the team dates back to 2018, when the development of the most performance versions of models such as the Ateca and the León began. In addition, the team has valuable experience in electric racing, having been present since its inception in Formula E single-seaters.
The first driver to be nominated by Cupra to get behind the wheel of his electric SUV is Mattias Ekströn, with a brilliant record in rallycross and the German Touring Car Championship (DTM). During the presentation of the Cupra center in Hamburg, a first prototype of the SUV that the brand is developing for the Extreme E was exhibited.
Photos from as.com