Cristiano Ronaldo explains why he likes to be whistled
Cristiano Ronaldo valued football without fans after the match in Sweden in which he reached 101 goals for his team.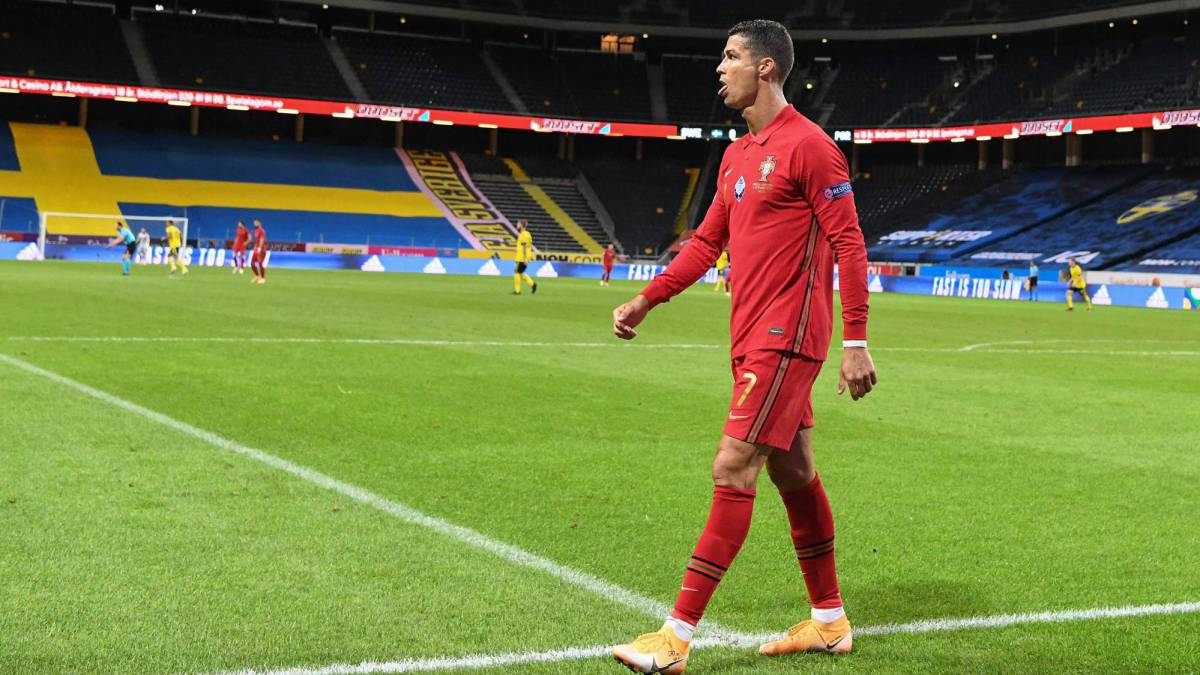 Cristiano Ronaldo lived a special night in Sweden. With two real missiles, the Portuguese became the second top scorer in the history of national team football, reaching 101 goals in his career. The Portuguese was exhibited but Portuguese, Swedish and rest of the world fans could only enjoy it on television due to the coronavirus, which keeps the games behind closed doors or with very limited capacity in few exceptions.
After his double, Cristiano Ronaldo wanted to comment on this situation. "When I play outside I like to be whistled because it encourages me (to play better). But health comes first. If the WHO says there are no conditions, that's what there is. The most important thing is people's health. Play Without fans it is like going to the circus and not seeing clowns. Like going to a garden and there are no flowers, "the Portuguese forward told RTP.
.
Accustomed to large crowds waiting for his performance both in Portugal and at Old Trafford, the Bernabéu or now in Turin, Cristiano regrets the lack of interaction with rival fans who do not usually make life easy for him but in whom he finds motivation.
A remarkable record
With his two goals, Cristiano became the first European to reach a hundred goals for his national team. Ahead is only Iranian Ali Daei, with 109 goals, a mark that it seems that the one from Madeira will surpass sooner rather than later.

Photos from as.com