The Portuguese scores a double against Sweden and becomes the first European to reach a hundred goals for his team. Wear 101.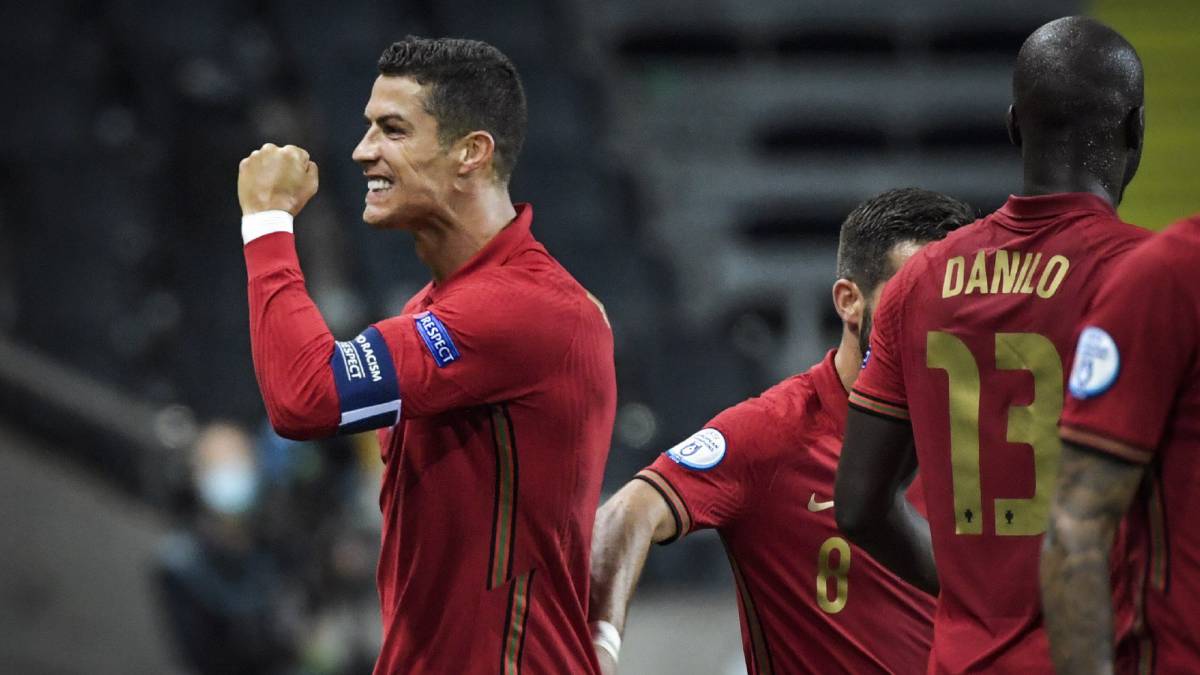 It was a hard-fought victory for Portugal against Sweden, with no more history than the one that Cristiano continues to write, who reached 101 international goals. Someday, uploaded to his statistics, we will look down and it will give us vertigo. Ahead, he only has 109 left by Iranian Ali Daei, top scorer in the history of the national teams. To doubt at this point that he will surpass it seems blasphemous.
His 100th goal also came through the big door. Of direct free, from 25 meters and by the square. Earlier, Olsen had twice stolen the chance to celebrate his centennial goal but there was little he could do against the Portuguese tomahawk just before the break. The goal, coupled with the expulsion of Svensson (in the foul prior to 0-1) left Sweden sunk, who could do little more than attend Cristiano's tribute in the front row.
Fernando Santos bet on aligning his Fantastic Four from the beginning (Cristiano, Joao Felix, Bernardo Silva and Bruno Fernandes). The basic but effective formula of putting as much talent on the grass as possible seems to work well for him. For some time now, Portugal has ceased to be a team that won the European Championship thanks to its defensive strength to one of those teams that it is nice to see play. Dizzying, fast, vertical. A pity that they could only be seen together for 22 minutes due to the early injury of Bernardo, who was replaced by Guedes, who is not short of quality and speed, precisely.
Connection. Once the goal slab was removed, Cristiano played more relaxed. That allowed him to get on well with Joao Felix, who was very active and empathetic with his captain, something that the Portuguese have been demanding time. Cristiano's second goal came thanks to an internship by the athletic forward, who gave him the ball in the area and the ex-madrisita, with his right and without a run, placed him in the squad furthest from Olsen. With both plugged in, Portugal will undoubtedly be a contender for all competitions in the coming years.
Photos from as.com