Crazy ending! 2-2 in 95 ', 2-3 in 98' and United win
Solskjaer's men take the victory in the last gasp against Brighton that carried out a real siege sending up to five balls to the post.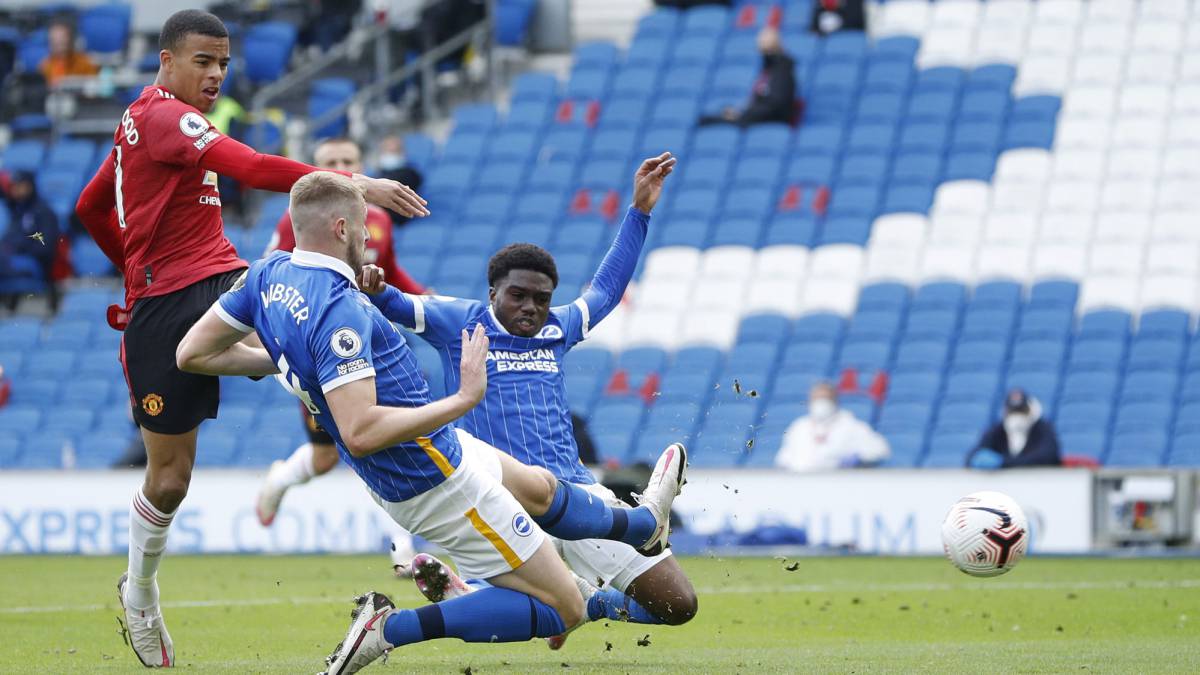 Brighton is the revelation team from the start of the Premier League and has only three points out of nine possible. If a team can complain that their performances have not been reciprocated with the points in the classification, that is that of Graham Potter, who lost in the first match against Chelsea and who fell again in the third against Manchester United in one of the craziest finals in the last few years of the Premier League.
Despite the fact that the locals made it 2-2 30 seconds before the five minutes of added time were fulfilled, in the last corner of the game the controversy arose. The referee whistled the end of the game after a desperate Maguire header, but all Manchester United protested: they saw that there was a hand from Maupay. After consulting with the VAR, the referee whistled a penalty after having whistled the end of the match, Bruno Fernandes scored it and Solskjaer's men took the final 2-3.
The Red Devils won at Amex Stadium by making the most of their opportunities. In fact, they started losing after Bruno committed a penalty on Lamptey that later converted Maupay to panenka, with De Gea defeating the opposite side. While Brighton dominated the game and led the way, Manchester United responded instantly: Bruno's side cross, continuation in the area and Dunk's own goal. Already in the second half, Rashford made the winning goal ... and the best goal of the game: he ran into space and cut up to three times inside the area, shooting White in two of them, and defined masterfully against Ryan.
Manchester United had previously had two goals disallowed - Greenwood and Rashford himself - both well disallowed, but it was the Brighton siege that stood out the most in the final stretch. In total, five balls hit the post from the locals and a possible penalty from Pogba to Connolly that the referee did not whistle after consulting with the VAR. To end the afternoon, in injury time, and after his three balls to the post, Trossard missed a shot inside the small area against De Gea. When everything seemed over, March leveled coming from the far post into a lateral center and Brighton celebrated the tie in the last minute. But you have already read what happened next.
Photos from as.com