Controversial Kyrgios poll after Djokovic's pitch
The Australian tennis player again harshly criticized Novak Djokovic after the Serbian was disqualified at the US Open after hitting a linesman in the throat.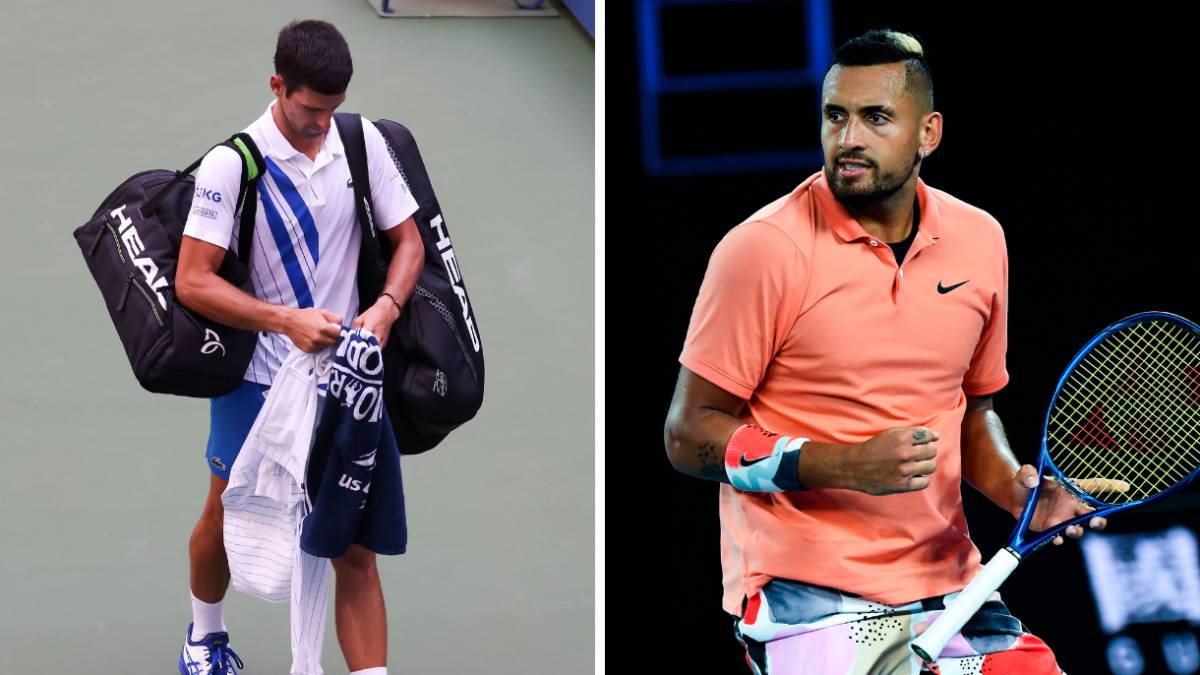 The disqualification of Novak Djokovic during his match against Pablo Carreño at the US Open after hitting a chair umpire in the throat after losing his serve in the eleventh game of the second set has shocked the tennis world.
Many were the players who reacted to the action of Djokovic, who did not want to make statements to the media although he did speak about the incident on social networks. However, several players again criticized the Serbian for a new departure from the tennis player from Belgrade.
One of the most critical of Djokovic was Nick Kyrgios again. The Australian, who resigned from competing in the US Open because of the coronavirus pandemic and who already criticized the Serbian for his controversial Adria Tour, in which Djokovic and other tennis players tested positive for coronavirus, charged again against Djokovic comparing what would have happened If it had been he who had hit the pitch. "Trade me for the pranksters incident. 'Accidentally hitting the ball boy in the throat'. How many years of ban would have fallen to me?" Kyrgios wrote, along with three answer options for his poll: "5? 10? 20? "
Other players on the circuit like Tommy Paul responded to Kyrgios' poll with messages like "We'd be getting you out of jail right now", to which the Australian responded "Hahahahahahahaha. My God."
Djokovic, who will lose all the points and the money obtained so far in the US Open, is awaiting another possible sanction for this gesture that has once again shocked the tennis world and represents a new blur in the history of the Serbian, who alternates great sporting successes with notable extravagant episodes during matches.
Photos from as.com