"The confirmation" of the philosopher Guillaume Martin
With a degree in Philosophy, the French climber from Cofidis is third in the general classification, just 28 seconds behind Primoz Roglic.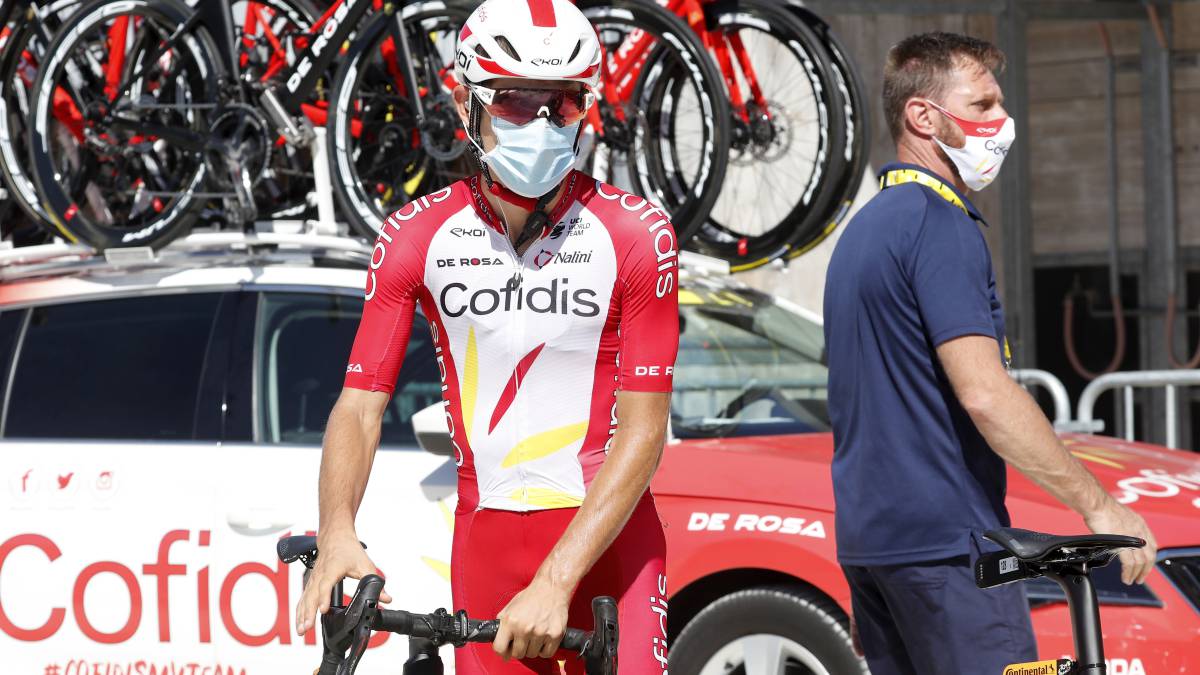 Graduated in Philosophy, writer and cyclist. Guillaume Martin, third overall in the Tour (28 seconds behind Primoz Roglic), is a versatile man. Or, as he puts it, "a person with a profession and concerns outside of his comfort zone." His master's thesis was titled Nietzsche y el deporte, he has a published novel (Socrates on a bicycle) and a premiered play (Plato and Platoche). "For me, it is equally or more important to strive for excellence when competing as having an academic training and enjoying what you are passionate about off the road", recognizes AS.
After a "brilliant" first week, in his own words, the second started with a fall and fright due to the positive for coronavirus of a Cofidis assistant. The second case within the team will lead to their immediate expulsion from the race: "It is paradoxical that due to circumstances unrelated to the athletes' performance, you should go home with no other option to achieve your goals, but this is the world we have had to live in. and a regulation imposed by the French Government and the Tour organization, which we abide by. The virus is a very serious problem for the entire international society ". On the coronavirus he stops to reflect more: "Although it seems extremely strange to me that not even in the same structure we can mix with the masseur or the mechanic, that we have to get away from the public and journalists, preserve the bubble and culminate the round in Paris will offer a lesson in how seriously sport also acts. We collaborate to the maximum and we are very aware ".
Regarding his back discomfort, he does not believe that they will harm him in the decisive days: "Fortunately I did not hit the ground, but against the grass, which cushioned the impact. It will not be an impediment to me ". Although the media and fans in his own country consider him "the revelation" of the 2020 Tour, he prefers to call himself "the confirmation": "I did not appear suddenly. I became professionals in 2016 with Wanty (for this course Cofidis hired him, with six victories in their record) and, at 27 years old, I have a good background. Maybe I lacked a point of maturity, but in 2019 I finished 12th, almost in the top-ten of the biggest event in the world. I continue with progressive growth ". For this process of "personal enrichment and gaining experience", he does not deprive himself of writing: "I love it. Whenever an idea occurs to me, I try to translate it. In pen, with the mobile or on the computer. It does not prevent me from performing as a runner and, in the end, this is a game: you have to try to be the best ". In it he is.
Photos from as.com