Complaints in the peloton about fan masks
The images of the fans without a mask on the ascent to Peyresourde has generated complaints in the peloton. Teams are afraid of PCR positives.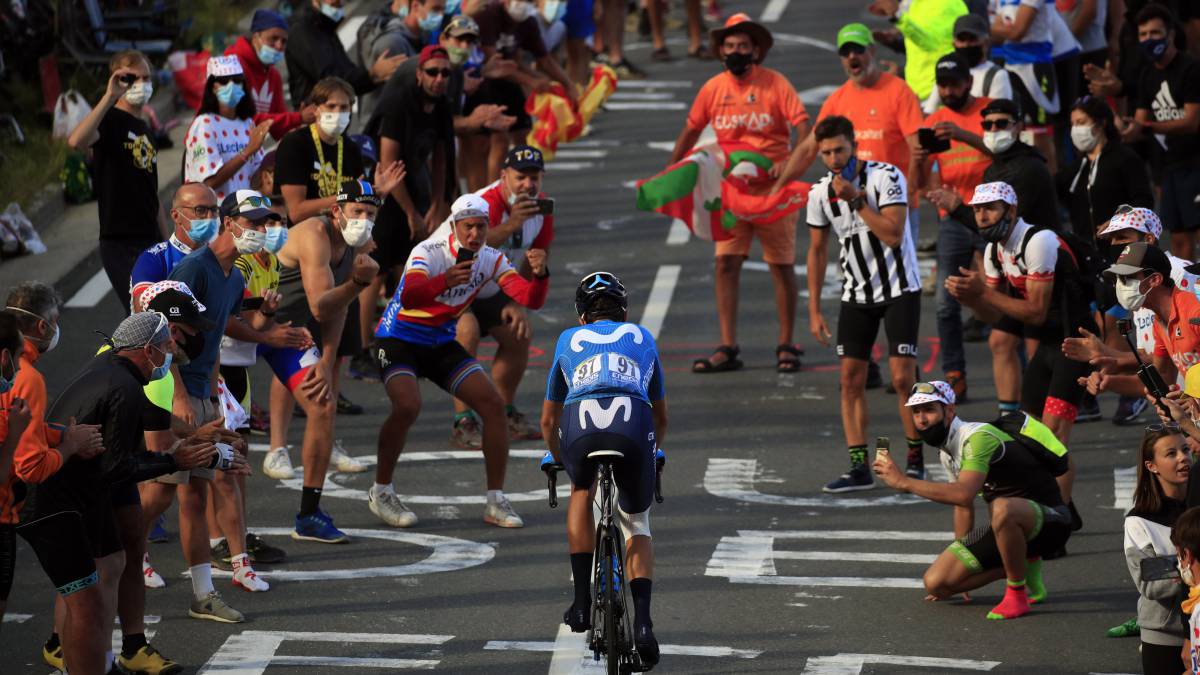 There were sections on the climb to Peyresourde, during the eighth stage of the Tour de France, that were reminiscent of cycling before the pandemic. Crowds of fans gathered on the port ramps to cheer on the runners. It was reminiscent of the past, because this year the race is taking care of and restricting the entrance of fans, but in the Peyresourde we saw the traditional corridors that opened just enough for the protagonists to pass.
Therefore, the social distance requested by the race was not fulfilled. Meanwhile, the tonic with the mask was different. Most complied with the law, which obliges all viewers to use it. It was the general, but not everyone did. In the television images, it was perfectly possible to see how there were fans shouting and cheering for the fans a few inches away. Some did not wear the mask and others had it wrong, which caused instant discomfort for cyclists.
Those complaints multiplied later. "We are waiting for you in the Pyrenees to enjoy this sport to the fullest but, please, comply with the security measures, respect the distance and always wear a mask," Alejandro Valverde said on his Twitter account. "For cycling lovers: respect the cyclists, respect yourselves, respect the distance and wear a mask", published in the same social network the Association of Cyclists. "As a participant of the Tour, all those involved in this event due to COVID have had to make great sacrifices. It is simple to keep this event going. Respect the rules, keep your distance with us and wear a mask," posted Andre Greipel.
Regarding the team, Movistar also sent its message to the fans: "Like most of us, we are concerned about the current situation in the world. It has taken a lot of effort to restart the season and nobody wants it to end. mask, use it correctly and keep a certain distance. Do it for us and the rest, "they asked. In the peloton there is concern about these attitudes. This Monday, PCR will be done again and two positives in the same team (cyclists and team personnel) implies the immediate expulsion of the entire formation. For this reason, the message from what happened in Peyresourde is to ask fans to take extreme precautions if this Sunday they go to the ports of the day.

Photos from as.com