Chloé Dygert, successfully operated after her fall in the World Cups
USA Cycling reported that the operation after a cut in his left knee has gone well and that he will recover fully. "He will come back stronger," says Kristin Armstrong.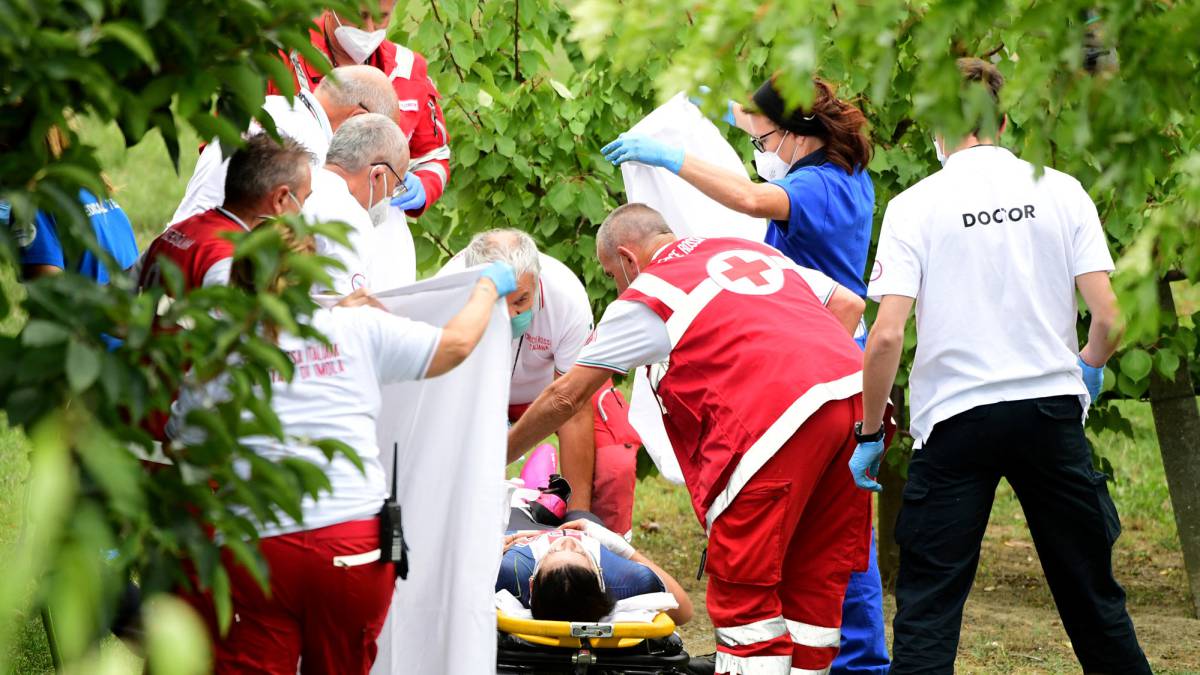 Good news about the health of Chloé Dygert after her spectacular fall this Thursday during the dispute of the women's time trial of the Imola Cycling World Championships when she went straight to revalidate the world title achieved in Yorkshire last year, and that she finally took Dutch Anna Van der Breggen.
This morning USA Cycling, the United States Cycling Federation, published on its social networks that Dygert had been operated successfully. "As a result of Chloé Dygert's fall during the World Cup time trial in Imola, she suffered a cut on her left leg. She has already undergone surgery, is resting and is expected to make a full recovery. Thank you all for your good wishes and we ask that you respect the privacy of Chloe Dygert and her family at this time ".
After the fall, Dygert was treated by the medical services at the scene of the accident before being transferred to a hospital in Bologna, where she was finally operated on for the cut that occurred in her knee after hitting the road guard before falling down the embankment.
Jim Miller, USA Cycling's head of athletic performance, was relieved after learning the impact of the fall. "We are relieved that this accident was not worse than it could have been. Although the fall was agonizing, Chloé is young and quite a fighter. With Chloé's determination, we know that she will roll again sooner than expected. For now, we want you to focus on healing. "
For his part, Kristin Armstrong, a legend of American cycling with two world time trial titles and three Olympic golds in the specialty and who currently trains Dygert, hopes that his pupil returns stronger to competition. "Chloé is a very talented athlete. She has had accidents in the past and has come back stronger than ever. I have no doubt that she will do it again."
Dygert herself wanted to reassure the fans with a message in which she once again showed her ambition to fight even in the most adverse situations. "I remember thinking: If I can get on my bike can I still win? The first thing I remember is asking Jim Miller if it was done. So I looked down and saw my leg. Thanks for all the good wishes. I'll be back."
Photos from as.com