Chelsea starts its revolution
The London team went ahead thanks to a penalty caused by Werner. James quickly neutralized Trossard's tie and Zouma sentenced.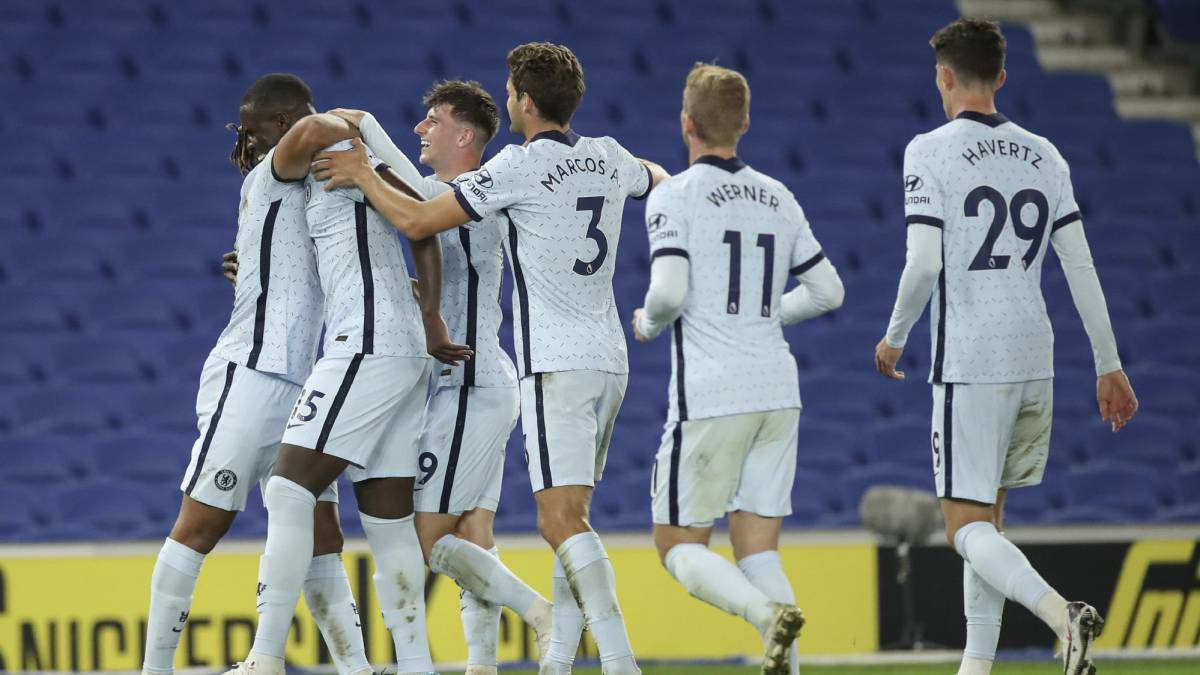 The investment of 200 million euros this summer surely demanded much more than what was seen on the green, but, taking into account that it was the debut in the Premier League and that the three points were achieved, the start of Lampard's it was much more than acceptable. There were flashes of Havertz, whose nerves weighed, and Werner, who caused a penalty, but above all there was a team with many solutions. The Kepa affair, however, weighs down a defensive facet that needs a solution now, both to reaffirm him in his position and to replace him.
Surely, due to the expectation that the new signings have created, much more was expected of this Chelsea than what was seen during the game, but, taking into account that they need to shoot and create automation between them, the result was quite positive. The Seagulls, who defended themselves like a belly cat in their stadium, did everything practically perfect for the first 45 minutes, but were condemned by a terrible error by the defense that led to Ryan's penalty on Werner. Jorginho, the new captain of the blues, did not miss from eleven meters.
At Brighton, one of the most desirable faces was undoubtedly Lallana's, but the Englishman is still accompanied by a curse with injuries that seems to have also followed him to the south of the country. Although he has only started ten games in the last four seasons, today he did not even make it to half-time before having to be substituted.
In the restart, Trossard, in the second shot of his between the three sticks, managed to beat Kepa from long distance. The Spaniard, who is looked at with a magnifying glass and who seems to lose ownership sooner rather than later, could not do anything and was aware of the slab that each goal puts on his back. Luckily for him, Reece James, who looks like he can beat Azpilicueta on the right-back, scored his first Premier League goal almost immediately. A shoe, by the way, unstoppable to Ryan's squad.
Round the scoreboard Zouma, in a shot deflected in a corner, to get a first three points that mark the way for a team that this year can not afford less than repeating a position among the top four.
Photos from as.com