The barrage of criticism after his new mistake against Liverpool accelerates the operation by hiring Edouard Mendy, Rennes goalkeeper. The Basque is very touched.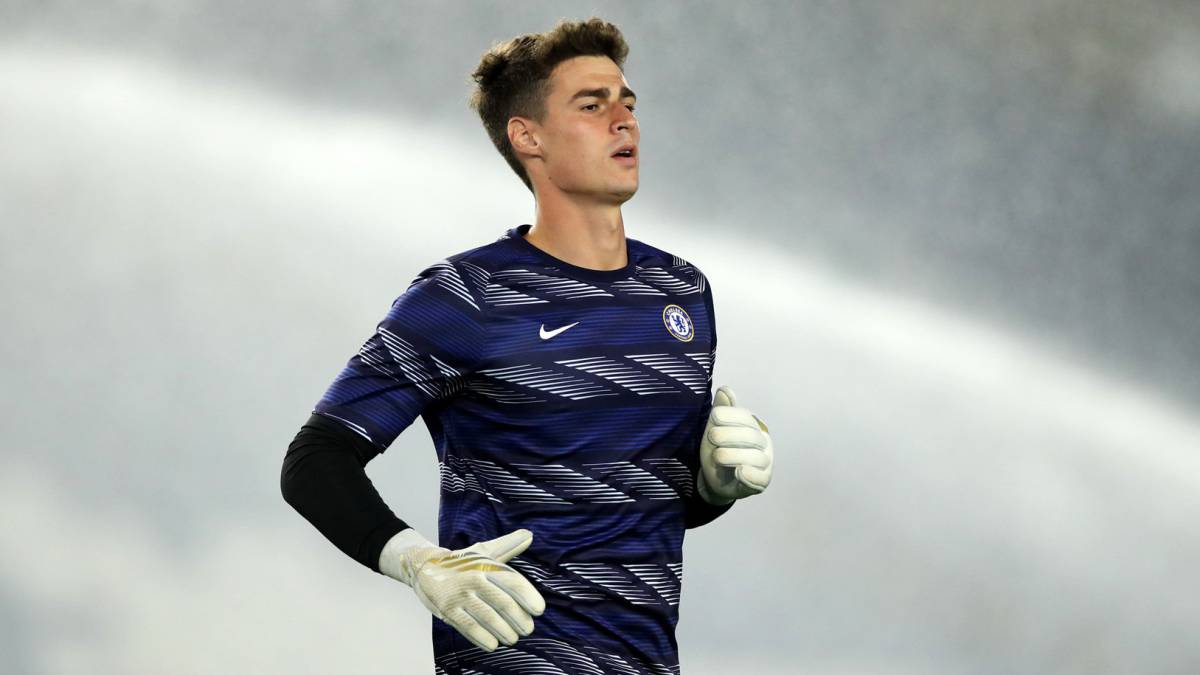 Two years after leaving Bilbao for London, Kepa Arrizabalaga could not find himself in a more critical situation at Chelsea. Holder only because the club has not yet officially announced Edouard Mendy, who will surely arrive this week, that of Ondárroa, beyond a bad streak, has been marked for the English press. Derisively dubbed 'Calamity' Kepa by the tabloids, trust in him is nil, and only the high price paid for him - a price no one would come close to now - prevents him from leaving Stamford Bridge. Ahead, difficult times, times for reflection, and a time for the 25-year-old to reinvent himself.
"He has made a clear mistake, and he knows it," Lampard sentenced in the press conference after the game in which his team lost to Liverpool this weekend. A game in which Kepa handed the ball to Mané to make it 0-2 when the Reds were already ahead on the scoreboard and had one more man on the field. "You have to try to give him confidence, because a goalkeeper is based on that. Those things happen," the Englishman tried to fix later. However, no one is aware that he is the first person who does not like Spanish, and Kepa himself knows that better than anyone else.
Those 80 million
A situation that should cause him a constant feeling of overwhelm that has caused, in addition to his own personal failures, that each jump, each divided ball and each stop become an examination of his capabilities. The price tag, 80 million euros, weighs a lot, and, perhaps it was never so good as to make him the most expensive goalkeeper in history, but perhaps now it is not so bad as to think that he has no wood to succeed in a great European.
The problem is that Chelsea seems to have finally had enough of their situation and has already signed Mendy as a replacement, who will arrive for about 25 million euros and who will surely have the title from the first moment. Prestigious media such as The Times speak of "despair" at Stamford Bridge and that Rennes will regret not having asked for more for the goalkeeper. "Arrizabalaga did not finish last season and it should not have started this one," they say. A feeling, that of the British newspaper, which summarizes, in a moderate way, the feeling in England with the Spanish.
Photos from as.com