Checo Pérez leaves Racing Point and opens the door to Vettel
The Mexican confirms that he will leave his team in 2021 although he had a contract for two more years. It is understood that the announcement of Seb and Aston Martin is imminent.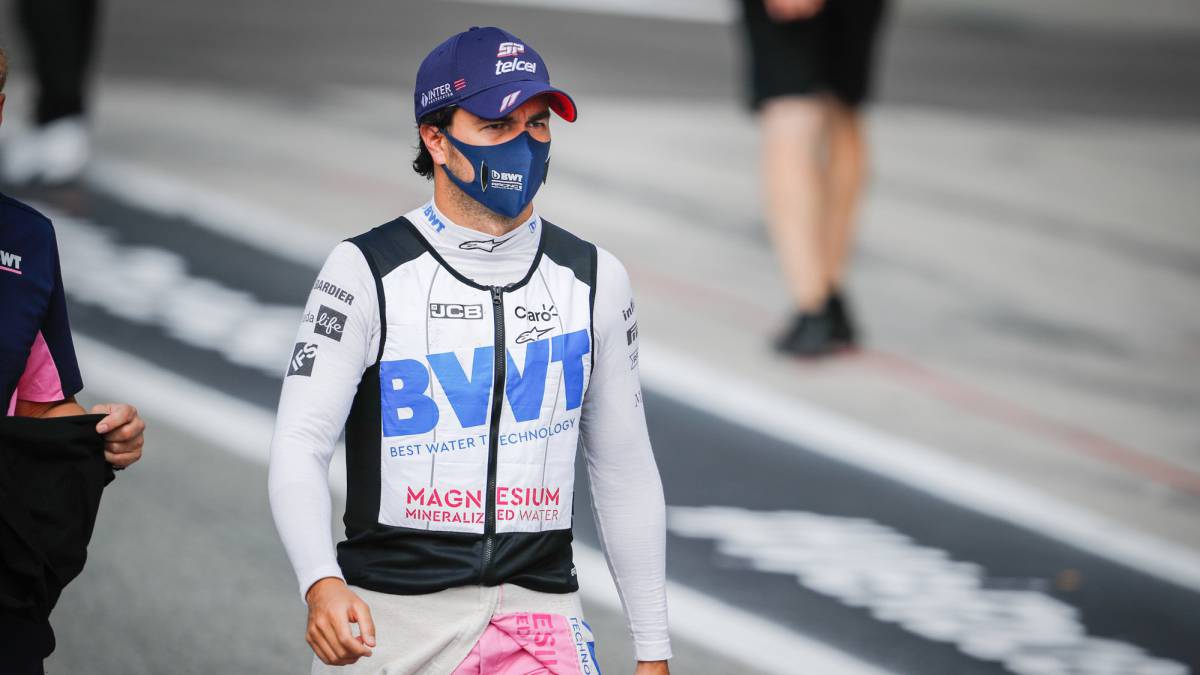 Sergio Pérez will not be a Racing Point driver in 2021, despite the fact that last year he renewed his contract until 2022. The Mexican driver will leave the Silverstone team, which will be renamed Aston Martin from next season. The move is interpreted as necessary to announce the imminent incorporation of Sebastian Vettel to the project. Negotiations between the German and Lawrence Stroll, owner of the team, have existed for the last few months since it was announced that Seb would not renew with Ferrari. The 32-year-old four-time world champion from Heppenheim wanted a car that would allow him to win races and is confident that this team, a Mercedes ally, will be up to the task.
But the decision has a victim, Checo, 30 years old, who after being an essential part in the survival of Force India and the gestation of Racing Point, remains out of the plan. He himself confirmed it this Tuesday on social networks: "Everything has a beginning and an end and, after seven years together, my cycle with the team will come to an end at the end of the season." He highlights the measures that he initiated when his team faced bankruptcy: "They managed to get ahead and I am proud to have saved the work of many of my colleagues." And he holds no grudge: "I wish Lawrence Stroll and his administration the best of success, especially with the Aston Martin project."
In Formula 1, unlike in other elite sports, contracts are fulfilled in full and there are no transfer clauses or similar legal figures. That Pérez does not finish his is news. He says that he does not have "a plan B", but that his idea "is of course to continue here in a project" that motivates him "one hundred percent". It has the necessary baggage and drags the drive of its sponsors, several, for whom it is essential that Mexico have its space in F1. Therefore, it is possible that you will find a place in equipment such as Sauber (Alfa Romeo) or Haas. He has 182 grand prix and eight podiums. This season he is eleventh, although he missed two great prizes for his positive for coronavirus. It lacks a victory that the RP20 could provide.
As for Seb, the acceleration of events suggests that the announcement of his future in F1 is near. In recent months he has been close to Lance Stroll's father and also to Otmar Szafnauer, team boss, German like him and "owner of a Ferrari", as the German likes to say to downplay his casual encounters. Also, Vettel certainly doesn't mind diverting attention from Ferrari GP 1,000 with his personal issues ...
Photos from as.com