Catlin is still sweet: second win of the year in Europe
The American knocked down the English Rai (-8), leader of the entire tournament, on the last day with a huge -6 for -10 in total. Arnaus, on par, the best Spanish.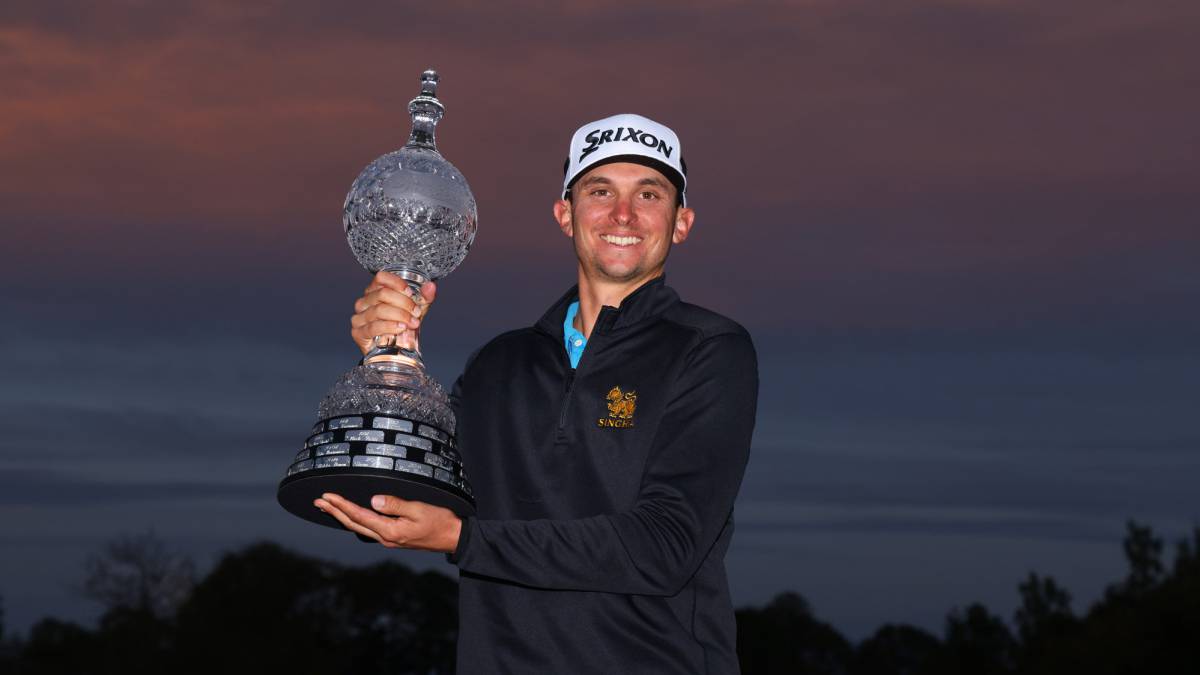 The American John Catlin achieved his second victory on the European Golf Circuit, winning the Irish Open, with a total of 270 strokes (ten under par), after a remarkable last card with 64 (-6), which allowed him to unseat the English Aaron Rai from the top, who led in the last two days and who this Sunday went to 70, finished two behind the winner.
Catlin, 29, winner this same 2020 of the Nueva Andalucía Masters, adds his ninth title as a professional, since to the two of the European Tour, he joins another seven in Asian tournaments. His victory this Sunday was unexpected since he started the day four strokes behind Rai and, in addition, he saw how Thai Atiwit Janewattananond dominated almost all day, who came to lead with relative comfort.But the one born in Sacramento (California), in addition to making a very remarkable fourth round, with seven birdies and a single bogey, saw the Thai come down in the last seven holes (one double bogey, two bogeys, two birdies) , and like Rai, who was on a gray course, his ambition overcame the last hole. And it is that, with Catlin at the clubhouse with his -10, which were two strokes ahead of the Englishman, who was playing the 17th hole, he managed to give excitement with a birdie, putting himself at an impact of forcing the tiebreaker in the absence of a hole.
Far from looking for a birdie that would allow him to go to the tiebreaker, Rai played everything for everything in his second shot in the 18th, looking to get the ball close enough to kick for the eagle that gave him the victory. But he missed and his ball went to the undergrowth, being very sunk. His desire to win could and the most he could do was finish with a bogey that gave him second place. At least he had been brave.
Meritoria seventh place for Paraguayan Fabrizio Zanotti, with a total of 275 strokes, after an excellent last card with 63 (-7), with an eagle, six birdies and a bogey, which is the best of those presented in the four days of the tournament . Of the Spanish, twenty-third Adri Arnau, with 280; thirty-fifth Alejandro Cañizares, with 284; and thirty-ninth Nacho Elvira, with 285.
Photos from as.com