The president of Sevilla claims the breaking of the pact signed in November 2019. The resolution could revoke what is determined in a Shareholders' Meeting.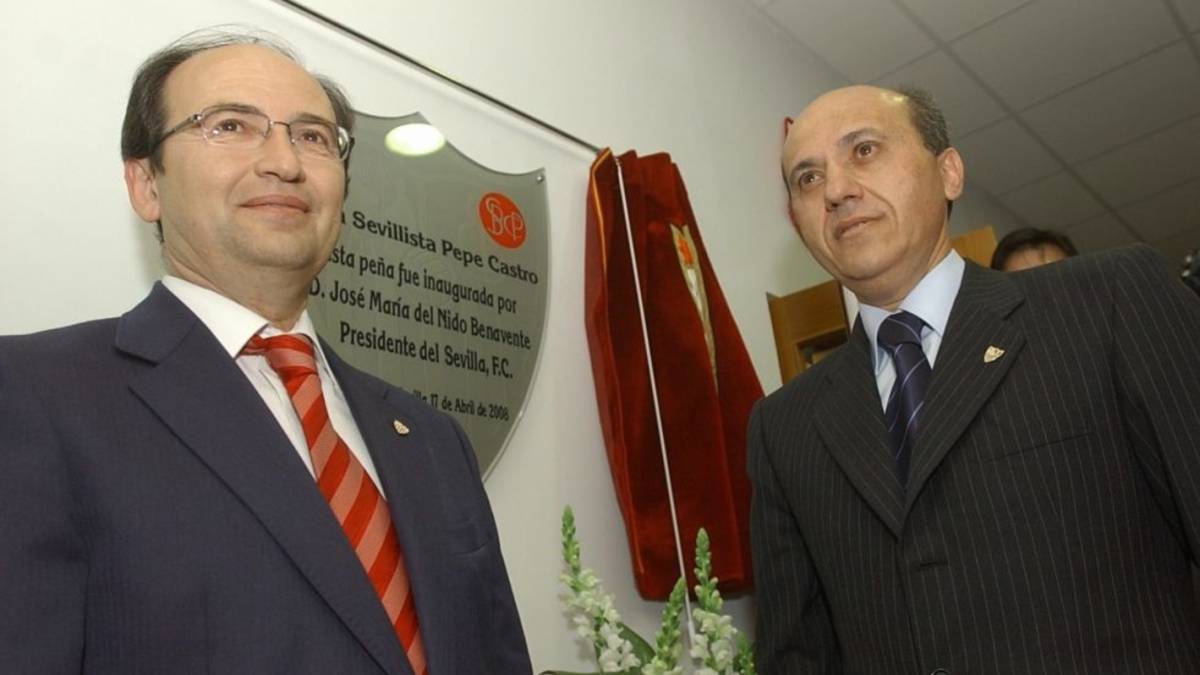 The shareholding war for Sevilla is experiencing a new episode with the lawsuit that José Castro, president of the club, has filed against José María del Nido. As ABC advances, Castro requires the validity of the pact that all the large shareholders, including Del Nido, signed in November 2019 in order to maintain an aligned position both on the Boards and within the Board of Directors.
The lawsuit requests that the unilateral resolution of that agreement by the former president be rejected and, therefore, the hostile call of the Extraordinary General Shareholders' Meeting. Paradoxically, the delay in judicial times may cause the Meeting to be held before the court's ruling, but if the courts agree with Castro, everything that is determined in said Meeting would be revoked, including a possible change of Council.
In just a few weeks and with the achievement of the Sixth Europa League in between, the governance of Sevilla has been called into question. And that not even a year ago when Sevillistas de Nervión, the society of which President José Castro is a part along with Francisco Guijarro and the Alés family; The Carrión family and the Del Nido family promised to work together for five years with the Seville 2024 plan, which aims to improve the infrastructure, digitization and internationalization of the entity with the idea of "continuing to reap sporting, economic and social results through the height of what the institution and its fans deserve ".
This agreement also dissipated any option to sell the club to foreign capital, capital that by the way is already within the entity itself in a considerable percentage and that is represented by the company Sevillistas Unidos 2020, known as "the Americans." Andrés Blázquez is your man on the Council.
Photos from as.com