Carlos Sainz: "This is not a bad time to go to Ferrari"
The Madrilenian trusts Maranello and confirms that McLaren has already solved the Spa problem. "The engine is alive and I will use it this Friday at Monza."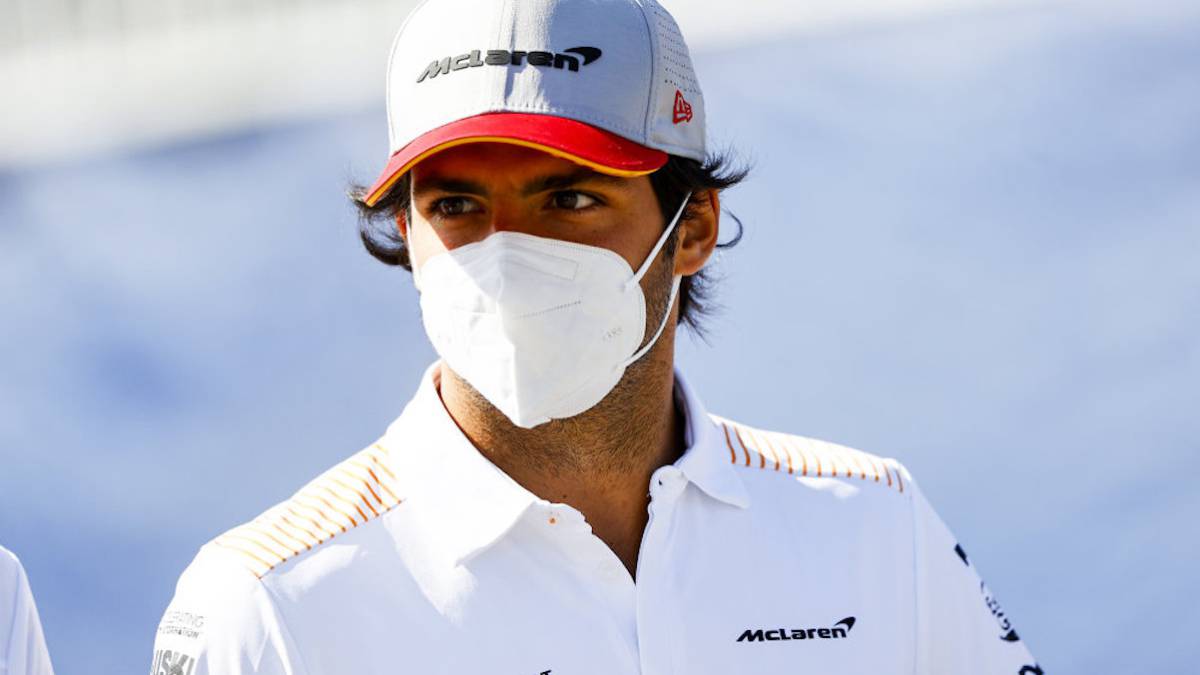 There are no fans, but the Fan Club has managed to put a huge Ferrari shield on the Monza grandstand. Carlos Sainz already feels the breath of the tifosi, "from the hotel door to the car", and the responsibility to lift the spirits of the fervent Ferrari fans. There is a crisis in Maranello, they come from signing one of their worst races ever at Spa with Vettel and Leclerc out of the points due to lack of competitiveness. But the future must be different, or that is what the Madrid driver trusts, who responds time and again to the international press the obvious: "I do not regret signing with Ferrari, I would do it a hundred times out of a hundred" .
"I am very satisfied with the decision I made. I trust the people at Ferrari one hundred percent and what they can do in the future. They know how to make a good racing car. What concerns me right now, what It really makes me nervous, it is the amount of points that I have stopped adding in these first races of the season. With Ferrari, I could not be more excited ", says the McLaren, who in Belgium could not even start the race because of a malfunction in your engine that broke the exhausts. He closes the debate on Ferrari with a statement: "It is not a bad time to go to Ferrari, it is a unique experience to drive there and I do not understand that it can be a bad time to be a Ferrari driver, on the contrary. If they give me that option, the I always take ".
The Belgian engine is available
McLaren already knows what went wrong with Carlos Sainz's engine last Sunday, at Spa-Francorchamps, and although the Madrid native does not specify ("Renault would explain it better"), he confirms that he will be able to use that damaged power unit during on Friday the Italian GP to check its performance. "It's alive," he says of the thruster, "it's still available and we'll use it." Good news, because otherwise he was exposed to a grid penalty in the next races of the 2020 season.
Photos from as.com