Camavinga: "I have a season in Rennes, then it will be another story"
The midfielder, recently called up with the French national team, gave an interview to review his spectacular moment of form in Ligue 1.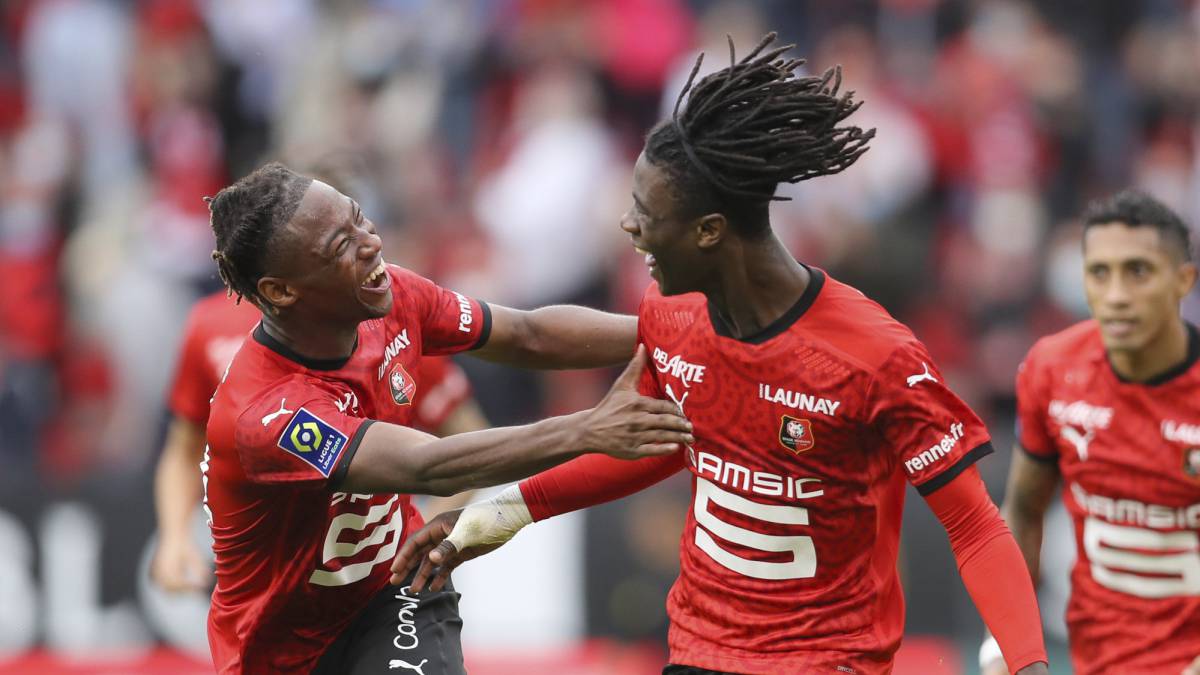 Eduardo Camavinga is currently the fashionable man in French football. The 17-year-old Rennes midfielder couldn't have had a better week, scoring a beautiful goal on Saturday for Montpellier to celebrate his first call-up with the French team. The player gave an interview to Ouest France in which he reviewed his future.
"We have to continue preparing. I started playing very young in Ligue 1 and now the call has arrived. It is good news that the coaches trust me, especially Stephan at Rennes. You have to live day by day and that do not go to your head, "stressed Camavinga.
The Franco-Angolan confirmed that he was eating with Ousmane Dembelé (they have the same agent) when he received the call from Didier Deschamps. "Ousmane congratulated me and told me to play as I know how." In addition, Camavinga spoke about his future, stating that he will continue in Rennes, but not ensuring his continuity next season. "This season I have things to do with Rennes, then it will be another story" .
Photos from as.com