Calathes takes aim, Abrines executes Baskonia
The Greek gave a recital in the direction and in the pass (8 assists), while the forward made a dream third quarter with 16 points in a row and without failure.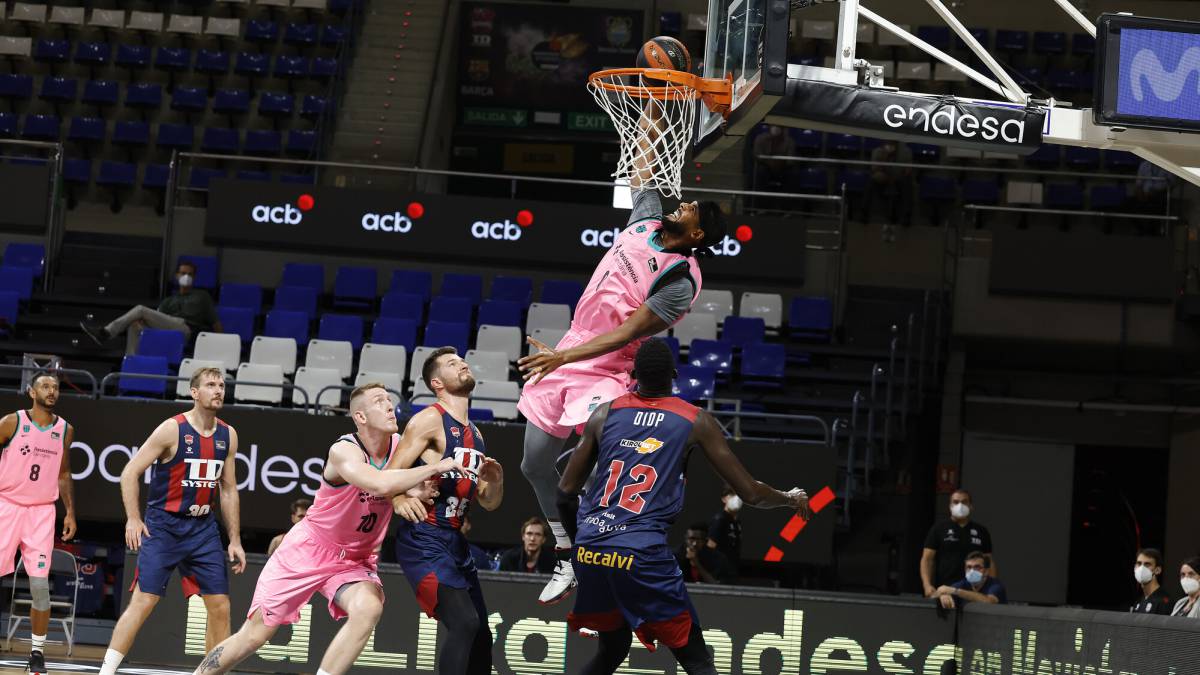 Current basketball is not that different from pre-coronavirus. It is clear that the atmosphere is strange. There are few decibels in the pavilions. The shouts of players and coaches have replaced the chants, cheers and protests of the fans. But there are things that do not change no matter how much the environment does: the stars shine when they are allowed. The example? Alex Abrines. The forward made his best performance since returning to Barça in the summer of 2019 with 19 points, 5 of 7 from the triple. He hadn't scored that much since November 2018 when he hurried his last steps in the NBA with Oklahoma City Thunder: 21 against Atlanta.
And the most beautiful thing is that he did it disguised as lightning and on a big day, in the semifinals of the Super Cup against TD Systems Baskonia. With a staggering Barça and a tie in the third quarter, Abrines pulled his wrist. From 42-42 to 42-55 all the points had his signature. Three triples in 53 seconds. 13 goals in just over five minutes without a reply, from 6:41 to 1:36. He would score another triple and close the period with 16 points in 8 minutes and a pristine 4 of 4 from long distance. Not bad for back to school.
It was a hard blow for Baskonia, who knew how to react to breathe life into the crash. He did it the whole game with the strength of a champion, really, although it was a wish and I can't. Some violent lashes that kept him constantly near his victim in Valencia, but insufficient. Many times because of Barça's virtues, others because of their mistakes, three (silly, inopportune, anxious) to be exact in the final stretch of the game. They lost just four after starting the fourth quarter 15 down. A consolation that I do not know if it is of much use.
Calathes' presentation court ten minutes. The Argentine, still with a path ahead, offered strength and energy in a defense that was made of iron during the first two quarters. He only allowed Baskonia 28 points and did not exceed two dozen until after 17 minutes. In those moments, Barça was already traveling comfortably on the scoreboard: 22-33 with Calathes liking it.
The Greek, the star signing this summer in the Endesa League, offered what he is. Nothing more and nothing less. A prodigious brain on a pitch with more fear than embarrassment at the pitch. Let's see, he dished out 8 assists (two to Abrines in his Zen state) and scored 4 points with a 2 of 4 of one, 1 of 4 of two and 0 of 5 of three. He was even seen with some fear in some clear penetration. It is what it is. No surprise.
The resistance of the Baskonia when it rained the most came from Dragic and Alec Peters. Giedraitis showed flashes with 12 goals throughout the match. However, the reaction came with Vildoza and Henry. Baskonia veterans. The leaders without Shengelia. They amassed 22 goals between the two (17 in the second half) and placed the Vitorians to four on three occasions (61-65, 64-69 and 66-71). No more was reached because the American missed a triple from within, missed a 2 + 1 free throw and received a block when the basket was a fact and time died for Davies, who redeemed his entire match in that action . The first thrust is in favor of Barça, who will play their 12th Super Cup final. There are still more duels ahead.
Photos from as.com