Calathes: "Jasikevicius is passion and demand"
The new Barça base is the great signing of the ACB for this course. He attends to AS and tells his time in the NBA, his departure from Panathinaikos ...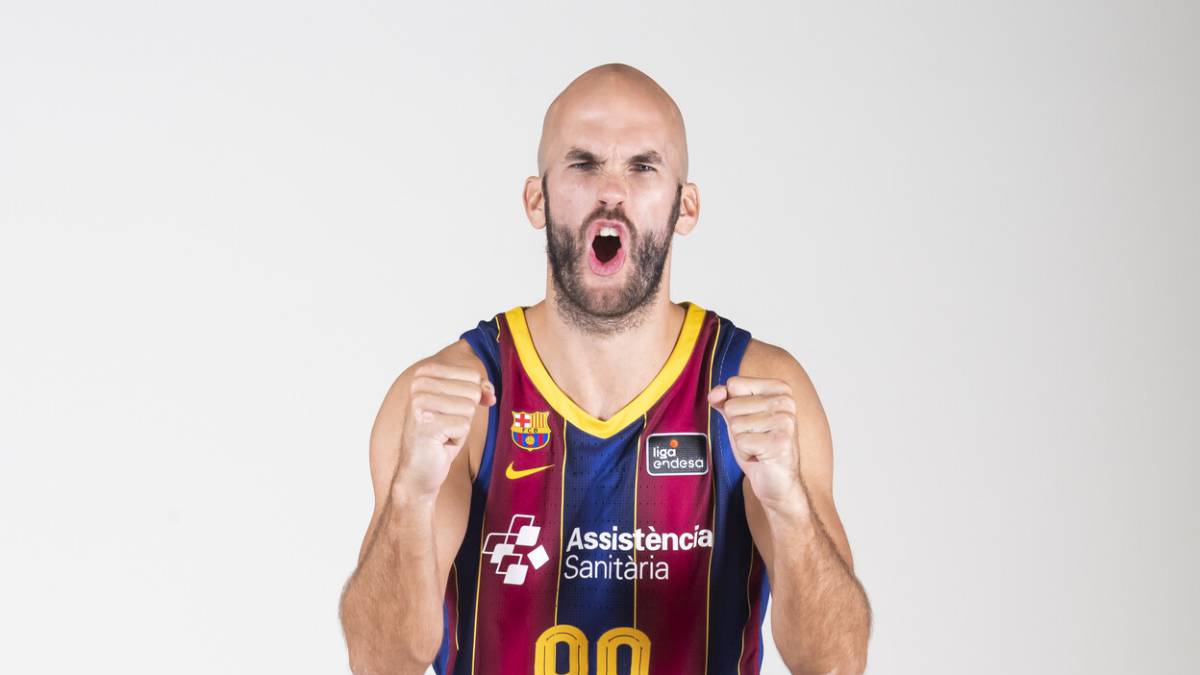 Nick Calathes (Florida, 1989) is the great signing of the Endesa League for this season. The 1.98 meter American point guard, but with Greek nationality, signed this summer for three seasons and close to 6 million euros with Barça after spending the last five years at Panathinaikos.
Is playing in Greece different than playing here?
It is because I always played in Greece and now everything is new, but there are very good players and they have received me very well. I'm happy because Barcelona is a very beautiful city for basketball.
Is Barça another leap forward in quality in your career or the last step?
I am 31 years old and coming here has been a very important step. I have come to a team that will fight for all titles and I hope to respond to what is demanded of me. I am excited to be in a club like this and I hope to experience special moments here.
In 2009, he was chosen in the second round of the NBA draft by the Minnesota Timberwolves but resigned to come and play in Europe. What was the reason?
Panathinaikos offered me a three-year contract. It was interesting financially. It was a powerful team with options to win the Euroleague and wanted to go to a winning project. I have Greek origins and my family was fine with it.
Three years in Athens, one year in Russia (Lokomotiv Kuban) and returns to the United States to play for the Memphis Grizzlies. Wasn't it a strange decision?
I had won the Euroleague in 2011 and the decision was quick as the opportunity presented itself. It was a good opportunity to take another quality leap in my career.
Two years in Memphis and returns to Panathinaikos again. What happened?
Playing in the NBA was an experience I wanted to live and it was really exciting. Curiously, I got a new proposal to return to Athens and I accepted it. The truth is that it all seems very strange, but the life of a professional is like that.
Why did you decide to leave Panathinaikos after so many years?
The situation at the club was complex and I thought it was time to change. He had the offer from Barça and it was very interesting. It was not a difficult decision.
Are you aware of the high demands that playing for Barça represents? 444 444
So was playing for Panathinaikos. Both teams force you to do your best. My first years in the PAO were hard and I learned that I had to assume the demands of fighting for all titles and I want to continue doing so.
Had Jasikevicius, his coach, as a partner in the PAO. Have you changed a lot as a person?
Not at all. He has the same demand and passion as when he played. He has great energy and is a natural winner. You want your teams to have all of those qualities, too.
According to experts, Barça now have two of the best point guards in Europe: Calathes and Heurtel. Is your way of playing different?
Each one has their own style, but together we can contribute many things to Barça.
In the Super Cup, Saras used two bases for many minutes. Will it be usual?
It has been doing tests to be coupling us, to calibrate if that option was the best, but I think this is only for the moment.
What was the best moment of your career?
When I won the Euroleague in 2011 with Panathinaikos.
And the worst?
When we lost to Real Madrid in Athens (82-89) the second match of the 2018 Euroleague quarterfinals. We won the first and had the home field factor in our favor with a great squad.
Is it true that you wear 99 for your 7 year old son?
He was wearing 33 in the PAO, but it's Niko Mirotic's number here and he didn't want to give it to me. So I asked my son Luke what number he liked and he said 99.
Photos from as.com