Calathes: "I couldn't get Mirotic to change my number"
The Greek base, who will play for 99 because it is his son's "favorite", explains that Barcelona is one of those teams that cannot be said no to.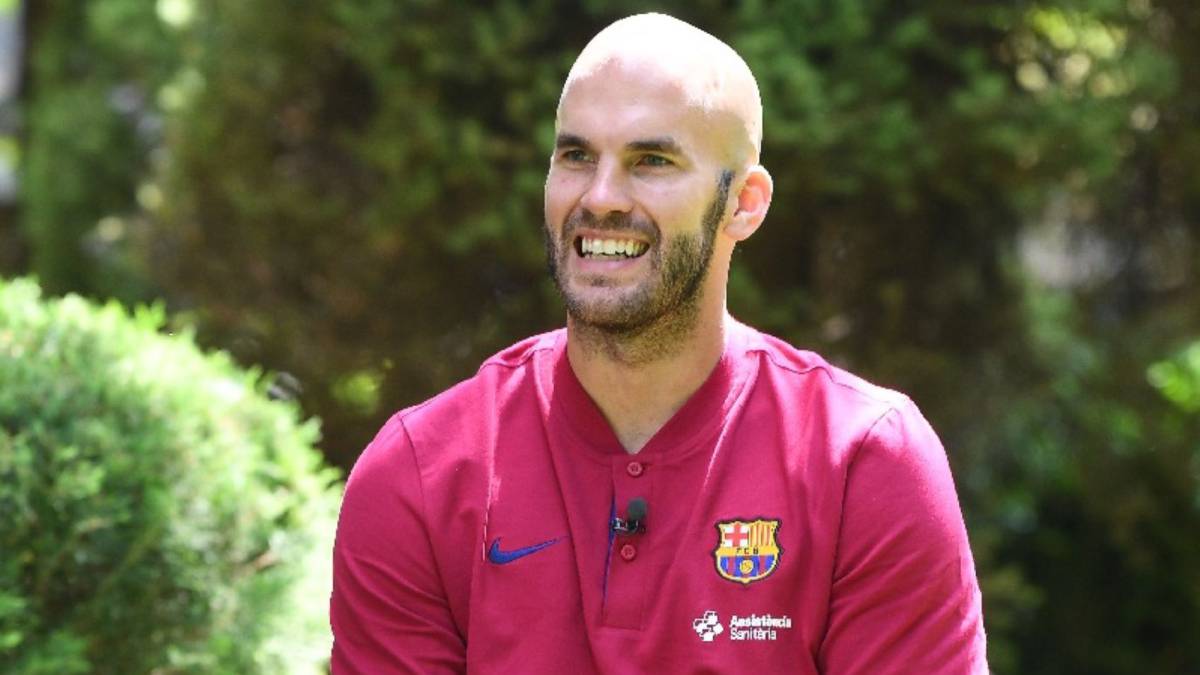 Barça's new point guard, Greek-American Nick Calathes, stated that Barça is one of those European teams that is difficult to say no to when he knocks on your door.
"I am very happy to be here. If you ask any player, Barça is one of the 'top' teams where you want to play in Europe," he said in an interview with Barça TV.
Calathes believes that "after an eight-year career in Greece", where he played for Panathinaikos in two different stages, it was good for him to "start a stage elsewhere" and he also knows that in Barcelona "there is a lot of pressure to succeed" and he likes that.
In Athens he wore the number 33, which is now owned by Nikola Mirotic - "I haven't managed to get him to change it," he confesses with a laugh - and he has opted to wear 99, "because it's my son's favorite number," he clarifies.
Although he confesses that he "still" cannot say that he has "a friend" in the dressing room, Calathes says he feels "very well received by everyone from day one" .
"I have played against all of them and they are all very good, but I still need time to get to know them as teammates," added the Florida-born point guard.
However, the one he knows well is the team's new coach, Lithuanian Sarunas Jasikevicius, whom he met as a player in his first spell at Panathinaikos.
"We have been friends for a long time, but now it is different, because the relationship is that of a player-coach and we both respect it. Now, I have to follow his instructions on the court and the systems he proposes," he points out.
Despite the Lithuanian's role change, what Calathes says has not changed is his character: "He has the same energy and the same passion for the game, both training and directing the games. That is why I think he is such a good coach."
With Saras on the bench and him being his extension on the court, Nick Calathes is confident that success will come. "The objective is to win. Winning the Euroleague is the main one, but also to win all possible titles," he says.
Photos from as.com