Brazilian lip-reading experts say Álvaro González called Neymar a "monkey"
The Esporte Espetacular program brought together several professionals who claim that the Spanish defender of Olympique de Marseille pronounced that racist insult towards the PSG player.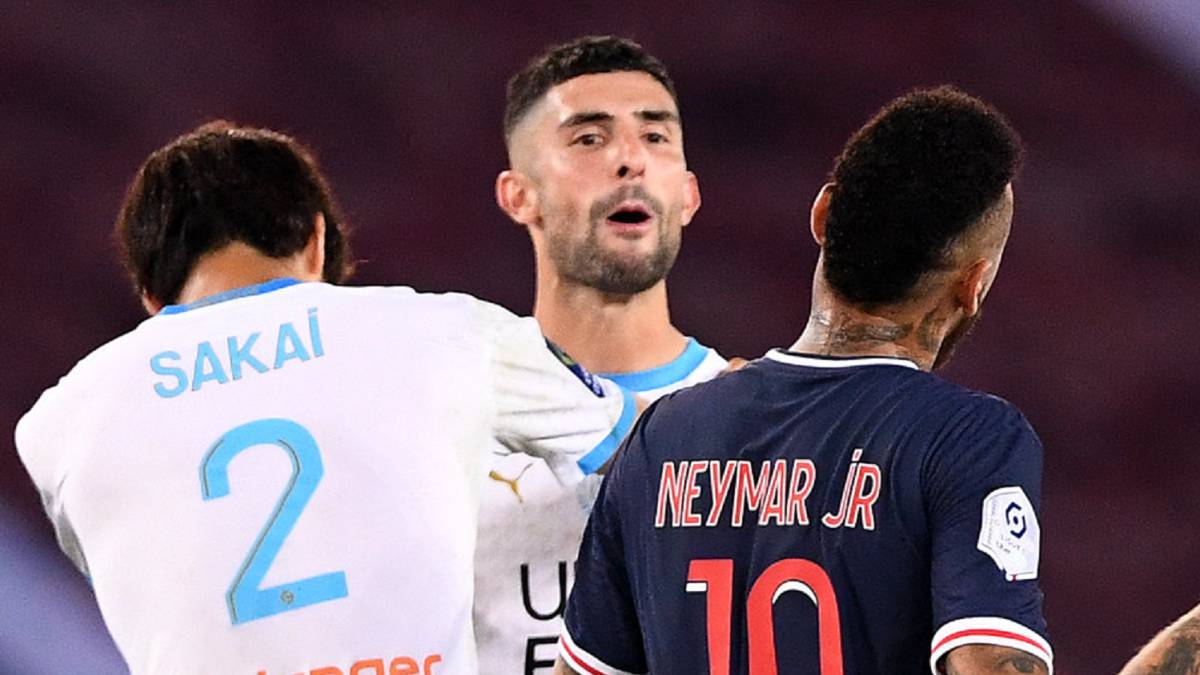 The discussion between Álvaro González and Neymar during the match between Olympique de Marseille and PSG, in which the Brazilian accused the Spaniard of racist insults, continues to write chapters. Neymar ended up expelled and punished with two penalties for his scuffle with Álvaro González, who denied any racist comments towards the former Barça player. However, for the lip-reading specialists gathered by the Brazilian program Esporte Espetacular, Neymar was called a monkey by the defender.
The Globo TV program invited three professionals specialized in lip reading to analyze the images. They were Luis Felipe Ramos, who is part of the Rio de Janeiro Deaf Association; Felipe Oliver and Mikel Vidal, translators who work for the National Institute of Education for the Deaf, the latter the son of Colombians and with advanced training in Spanish. "We could not, for example, understand what he says before pronouncing the word 'monkey'. But on the word 'monkey' we had consensus at the time when the lip reading work was being done," stated Felipe Oliver.
The Disciplinary Commission of France has not ruled on the incident between Neymar and Álvaro González, but has affirmed that they have already opened an investigation procedure to investigate the alleged case of racism of the Spanish central.

Photos from as.com