After giving up a victory in France, the Honda rider regained his dominance and won the first day of action in León with Busto and Raga on the podium.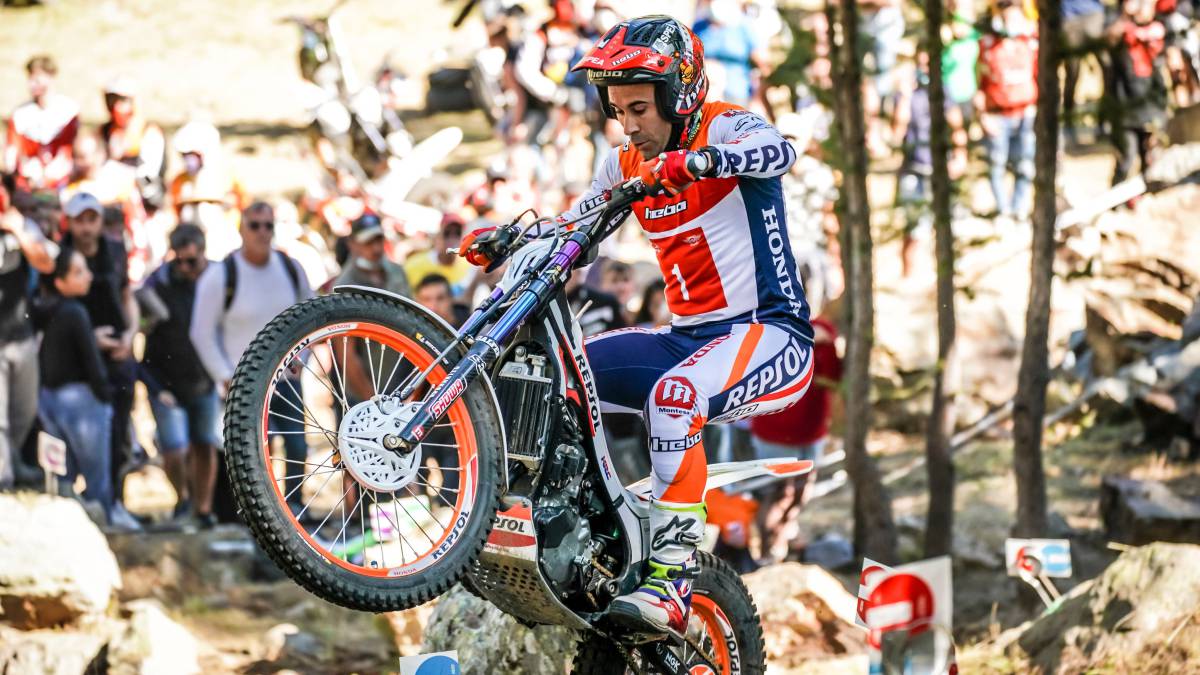 It wasn't normal, that's why it hadn't happened for two years. Everything that is not seeing Toni Bou at the top of the podium is news, and in the second round of France it was when the champion was overcome not by one but by two rivals: Busto and Raga, who took that victory . That could have an explanation in the discomfort that Piera had on his forearm, but it was an exception in his impeccable results sheet and now it is clear after the first victory was scored in the TrialGP of Spain.
The small town of Pobladura de las Regueras, in León, gave continuity to the World Cup that began last week in French lands and witnessed Bou's reaction in a complex eight-kilometer route. And we say complex because of the high scores left by the drivers' cards at the end of the day. Montesa Honda won with 28 penalty points, while Busto and Raga, who finished behind him in that order, did so with 49 and 57 respectively, a long way off.
This particular 'Big Three' of the trial is being the absolute protagonist in each test and, of course, also in the World Championship, where Bou takes some margin before the second Spanish test on Sunday: 55 points for the 51 of Busto (always second) and the 48 from Raga. And this time, there was also a completely national Top 5 but with different protagonists thanks to Marcelli's fourth place and Gelabert's fifth. The logical order of the trial, the order that Bou imposes on his return to the highest step of the podium, the one that belongs to him.
Photos from as.com