Bou gives it back to Raga
The champion won on the second day of Andorrra and returns the advantage in the general to 10 points, the same that there was before the GP. The World Cup will be decided in Italy.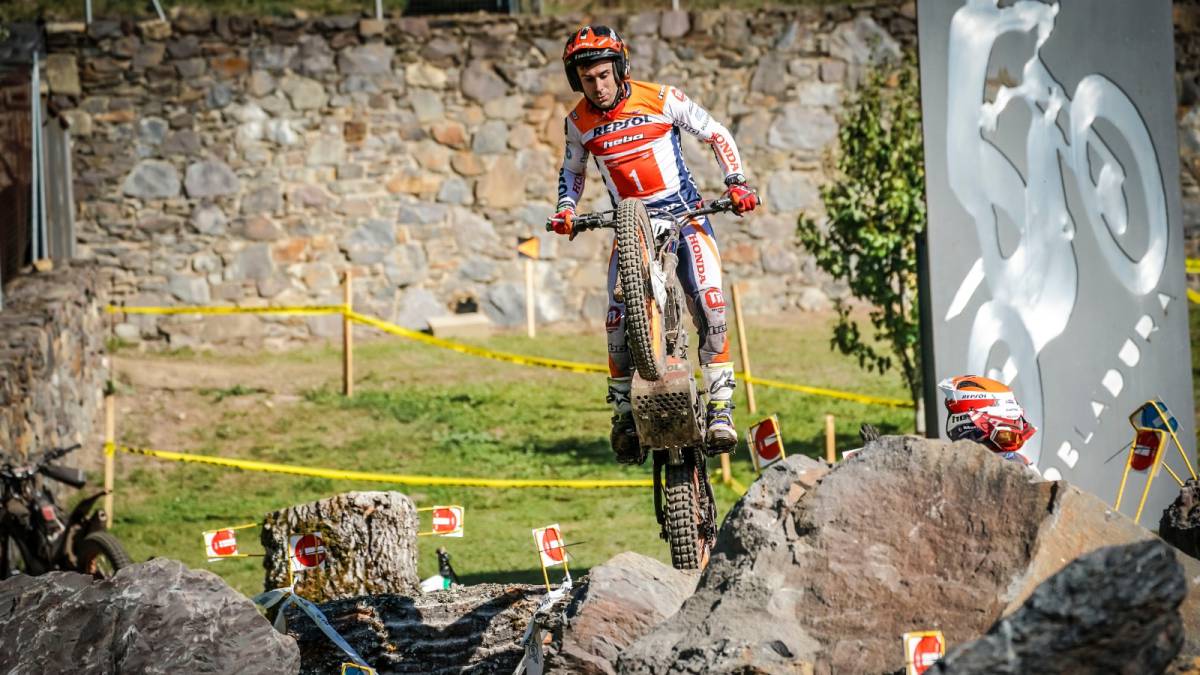 The Trial World Championship on the air has become a give and take between Toni Bou (Montesa) and Adam Raga (TRRS) in the last rounds. And after Raga's triumph in Andorra on Saturday, the champion answered on Sunday to maintain his 10-point lead before the final and decisive double in Italy.
The second day in Sant Julia was taken by the champion with 28 points, for the 48 of Raga, aspiring to the throne of Bou. The one from Montesa began to cement his triumph in steps 4 and 5 of the first round. There Raga missed with five points in each point, while Bou passed with only one penalty point in each sector. 11 to 2 for Bou, an advantage that at the end of the lap remained more or less stable with 20-12 for Montesa.
In the second round it was sectors 15 and 16 that weighed down Raga with 5 points each, which left the victory very expensive for Bou, since at the end of the second pass to the round the scoreboard was 21-38. In the third and last run, Bou maintained his performance with 7 points and Raga left his locker at 10. If it had not been for his mistake in sector 25, the TRRS man would have had the consolation of taking the lap.
With these results, Italy's double, the last stop of the outdoor World Cup, is postulated decisively. Bou leads the general classification with a 10-point advantage over Raga. Each victory reports 20 points to the winner, 17 to the second and 15 to the third. Calculator time in Italy to see if Bou maintains his World dominance or Raga storms the throne of the eternal champion.
Bou: "It was a very positive weekend"
"Today was a day similar to yesterday: I was a little better on the first and second lap. The stages were difficult, so I was able to take advantage. On the last lap I led things more to the limit, maybe, so I'm very happy with this victory. I think the key was the fifth section, where I was able to clean, while Adam Raga did 'five' on each lap. Today I was much more aggressive than yesterday and that shows in the result. In general, it has been a very positive weekend ".
Photos from as.com