Bomb about to explode between Mourinho and the squad
Some statements by the Portuguese coach after the game against Everton have fallen like a jug of cold water to the players. He called them "lazy."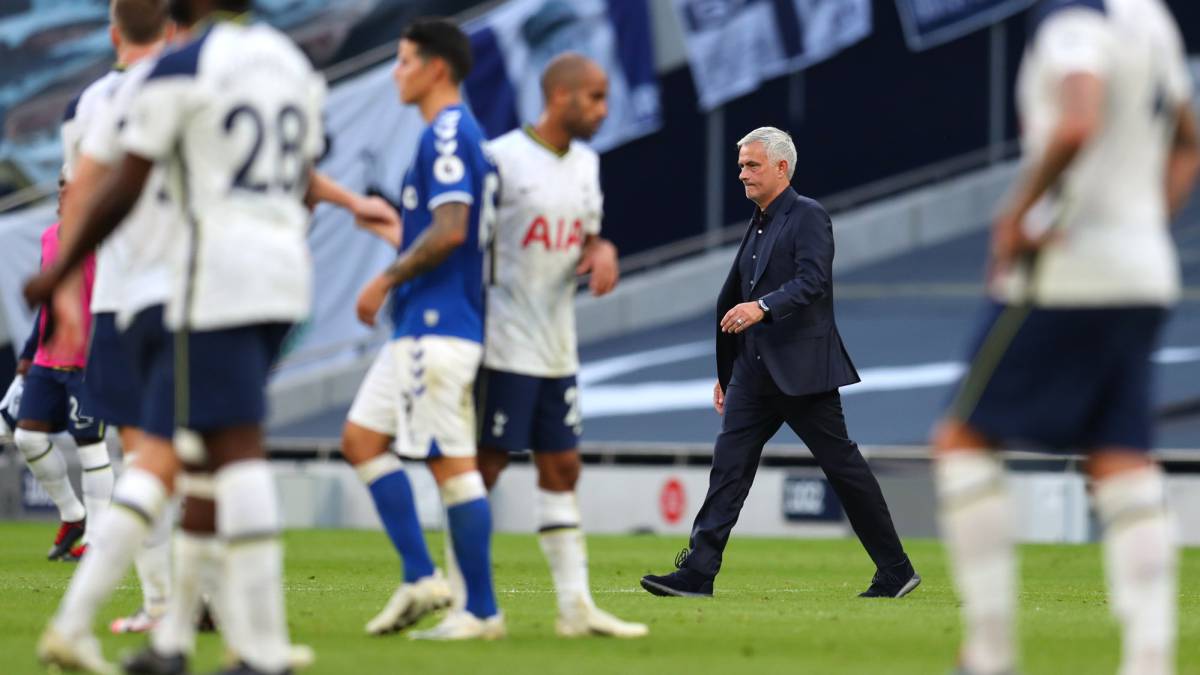 A single day has been played in the Premier League and Mourinho has the fuse lit with his squad. Tottenham lost their first game to Everton (0-1) and the reaction of the Portuguese coach has annoyed his players. "I did not like the team. We have been lazy in pressure, a consequence of poor physical form. Some players have not had preseason, I do not want to talk about it. I am disappointed. Vague pressure, that's what I mean. Up we have made a vague pressure, and this creates disadvantageous situations for the rest of the team ", were the harsh words Mou said to the media.
The Portuguese has already had a reply. One of them has been Ben Davies. The Spurs defender denied the loss was due to a lack of effort. "I think everyone did the best they could on the field. We gave everything we had. And I have no doubt about my teammates. It is true that the performance was not the best," he admitted. In the islands they already warn that the climate in the Tottenham dressing room is on after the attitude of the former Real Madrid coach.
"These statements could be the way to destroy the locker room"
Mark Bosnich, Australian exporter who played for Aston Villa, Manchester United and Chelsea, regrets that these statements could be a full stop for José Morinho's time at the London club . "When I was playing, there were many coaches who recommended not to criticize the players like that in public or, otherwise, they would risk losing the locker room. When I heard Mourinho's statements, I immediately thought that that would be a great risk. Unless be 100% sure that nothing you say will influence. But I don't think that's the case. "
"Mourinho is waiting to have a reaction from the players, but if he loses one of them, he will bring four or five more and that could be the path to the destruction of the spa," he said. At the moment Tottenham returns to the scene on Saturday against Saturday against Southampton (13:00) with Mou on the bench.
Photos from as.com