The Castilla midfielder and recent Youth League champion with Raúl is seducing the Marseillaise in this preseason. The club has rejected offers for him.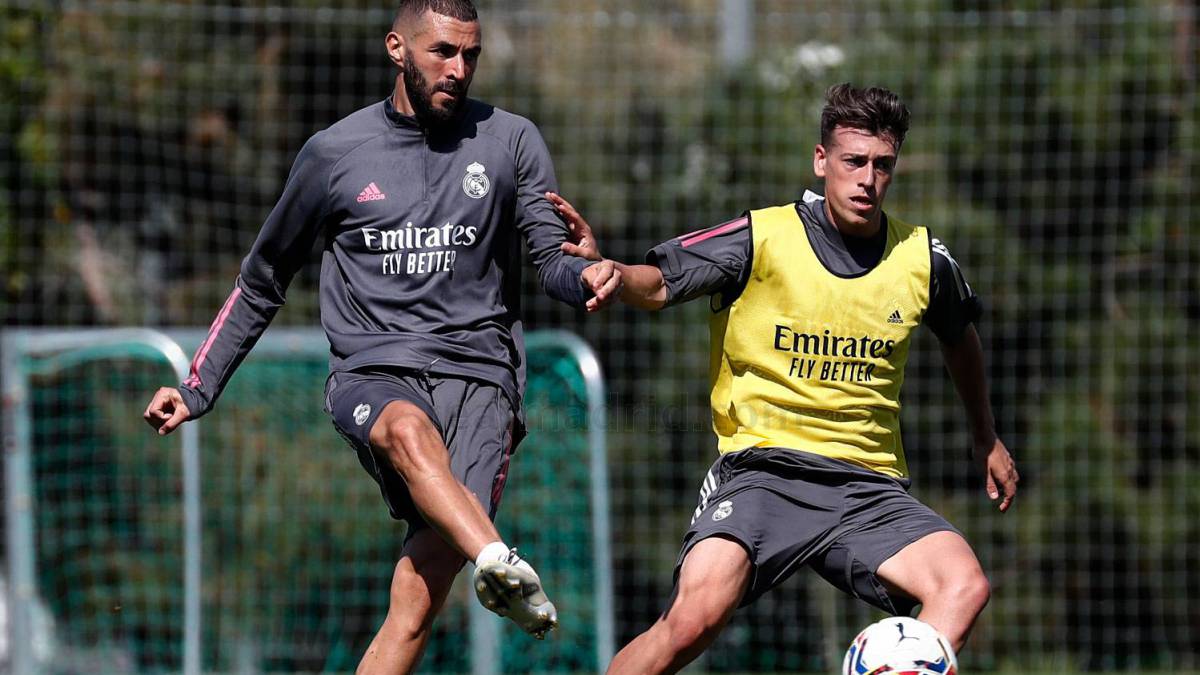 Real Madrid does not stop releasing homegrown players this summer (Achraf, Óscar Rodríguez ...) but others take the baton and stick their heads out of Zidane's plans. This is the case of Antonio Blanco, the most future midfielder right now at La Fábrica. A midfielder who has Raúl dazzled and who is beginning to seduce Zizou. As AS was able to know, the man from Marseille is pleasantly surprised by the growth of the young footballer (20 years old) from Córdoba and even more so now that he is being able to see him closely in this so atypical and almost 'bunkerized' preseason in Valdebebas.
A Blanco is doing well to be able to carry out the functions of Casemiro (without a natural replacement in the squad) and Kroos, two important roles in Zizou's Madrid. Acceptable in his recovery work, where he is influenced by measuring just 1.76 meters, his ball exit is an exquisite criterion. Factors that are bringing him closer to the first team after being the best of Castilla 2019-20 together with his countryman Miguel Baeza (transferred last month to Celta de Vigo for € 3M). Raúl has been using him as his extension on the field. Both in his line-ups with Castilla, where he played in 23 of the 28 games played by the Whites before the abrupt end of the season, as well as in the recent success for the Whites in winning the UEFA Youth League against Benfica in Nyon (Switzerland). There, Raúl also left command operations in the hands of Blanco. A good part of the white title passed through his head and feet.
A responsibility that has never been too great for him. Blanco arrived in Valdebebas in 2013 and in his growing soccer curriculum he has being the European Under-17 champion (he also went to the World Cup) and the Under-19 with the National Team. His doctorate at the Madrid academy has been cooking him with leadership peppered with goals from far, far away.
How far he expects Madrid to arrive. So much so that it was agreed with him that he did not leave this summer despite being one of the castillistas with the most proposals to go out to a First. The club wanted to have him in Valdebebas, close to the first team, for at least one more year. Blanco, like Miguel Gutiérrez, the fashionable three of La Fábrica, aim to be habitual at least in the dynamics of Zidane for this incipient Real Madrid 2020-21.
Photos from as.com