Blanca's big day, first Olympic medal
The skier won bronze at the 1992 Winter Olympics in Méribel, the town that hosts the start of the 18th stage of the Tour.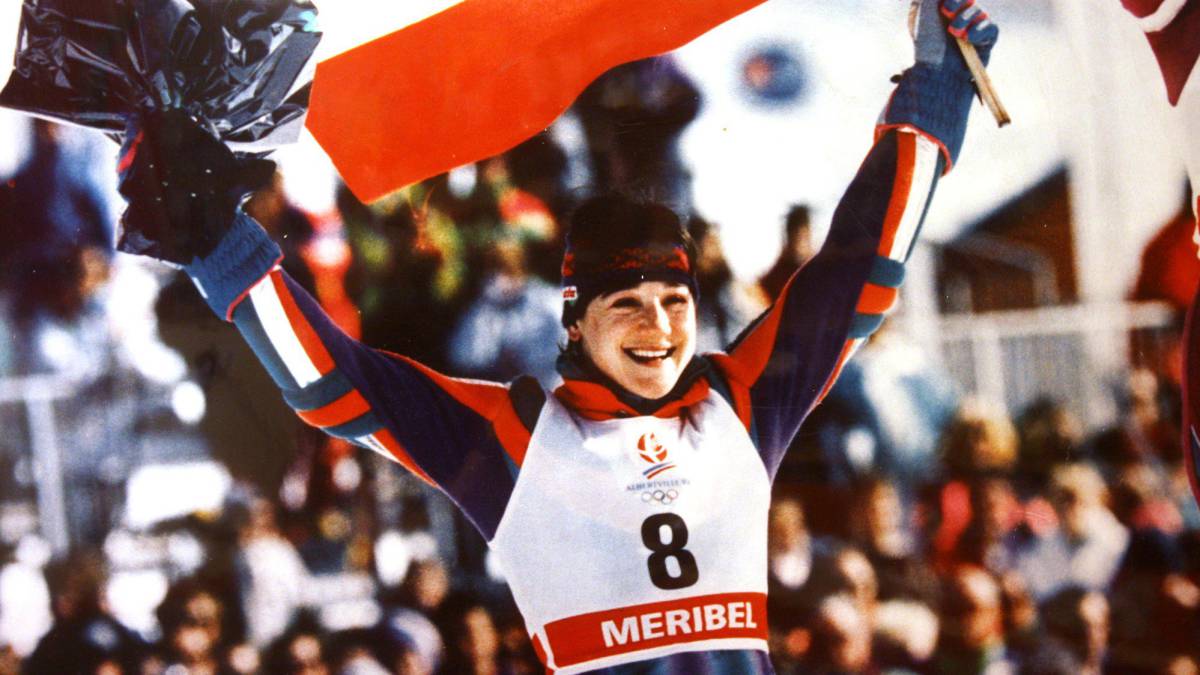 The French station that this Thursday welcomes the start of the stage, which already saw Bernard Thévenet win in 1973, also appears in one of the most iconic chapters of Spanish sport. It was not in a cycle race, but in an alpine ski slalom. And not on a Tour, but at the Albertville Winter Games. On February 20, 1992, Blanca Fernández Ochoa became the first Spanish woman to win an Olympic medal. If we look at the images that immortalize the historic bronze, Blanca wears the number 8 and the name of Méribel on her dorsal.
Blanca stood in front of the mirror that morning and said to herself: "Today is going to be a great day." I had been working with a psychologist for two months, because as the date approached, the fears of the past resurfaced. Four years earlier, the Cercedilla skier shocked Spain with her descent in the 1988 Calgary giant. Blanca had set the best time in the first heat and proceeded to finish the job in the second, when a paralyzing fall ended her chances of gold and podium. It was a very famous event in the country, which cried with her.
The Madrilenian had announced her retirement for that year, but she did not want to be left with the bad taste in her mouth and, pushed by her relatives, decided to continue another four years. It was Albertville 1992 or never. Her nerves increased that morning when she hit the slopes and heard a deafening noise. They were her seven brothers, who had closed their businesses to move to cheer her on, with flags and a cape. At the head was Paco Fernández Ochoa, Paquito, gold in Sapporo 1972, the only winter medalist to that date.
Blanca made a fantastic first downhill: second best time. Then he was lost around the station, away from any influence that might put more pressure on his target. It was a lesson learned from Calgary. During this period he visualized slalom several times, as the psychologist had taught him. The final round lasted 45.10 seconds. Good weather. He couldn't keep the silver, but the bronze tasted like glory to him. The dream of a life ... of that life that died a year ago in the Sierra de Guadarrama. When Blanca returned to make Spain cry.
Photos from as.com