Bilbao: "Mikel had problems in the change and they told me to stop"
Pello Bilbao was one of the protagonists at the end of the stage. The Bahrain-McLaren rider resigned himself at the finish line: "MY responsibility is to be with Landa."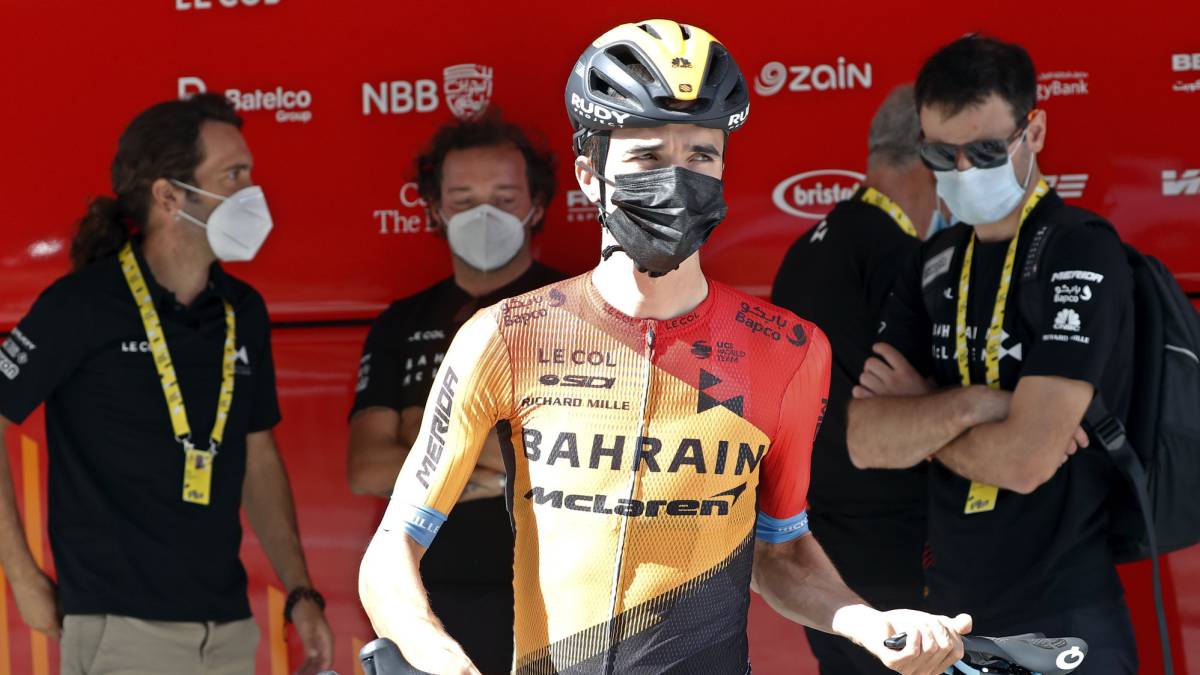 Pello Bilbao was one of the protagonists of the final part of the twelfth stage. The Bahrain-McLaren rider was in the chasing group, but had to stop for teamwork. "It was very difficult to beat Hirschi and Alaphilippe. I had legs and I rarely see the finish line close and I don't like to fail, but it is not what I came here to do. The goal is the podium in Paris with Mikel Landa and there. We are not going to fail. He has had problems with the change and they have asked me to stop in case the bike had to be changed ", he revealed.
The Spaniard arrived at the finish line resigned, but understands his role. "It's a shame, but other opportunities will come in other races. We are here for that. Sometimes it can be difficult to understand when you are playing a stage on the Tour, but I would not like to take on the responsibility of failing the change. and to lose a minute. It is my responsibility. We are the same size and I was only on the run. I had to wait, "he added.
Another of the escapees, although at the beginning of the stage, was Imanol Erviti, who after being neutralized had to help Valverde, with mechanical problems. "There was a lot of battle to form the getaway and when it seemed that it was going to form, I was able to filter. And then I helped Alejandro. That is why I am here and I like it. You feel useful when you see that your effort has its reward. Give a little bit. Marc is furious, but we are trying, we are progressing and we are approaching exciting goals. We wanted to feel that we are competitive. We have to go day by day. It is being very hard and you can already see accumulated fatigue in the group, "he said. . On this Friday's stage, he did not hesitate, it will be tough. "It's going to hurt. I don't know what the Massif Central has with such bouncy and sticky roads that make you accumulate a lot of fatigue. Tomorrow it will be very, very hard," he concluded.
Another of the Spaniards who went through the microphones after the stage was Omar Fraile. The Astana rider spoke first about Ion Izagirre, who yesterday had to leave with a broken clavicle. "I don't know how he is. This morning he was about to leave for Vitoria, where he will have surgery on his clavicle. I have no further news. He was encouraged to recover and I saw him eager," he said. Regarding the future, he promised to try to be one of the animators of the day this Friday: "Today we left with the intention. Luisle and I wanted to filter into the group, but it could not be reached. The end was perfect. I will keep trying, the legs They are going well and I hope to have a chance tomorrow or next week. I know tomorrow's port, it gets tough. We will have to see if the main group arrives or a leak ".
Photos from as.com