Bernal: "It was the worst day of my life riding a bike"
The defending champion lost 7:20 and yellow hope. Nairo, also off the hook: "I have two very hard falls, it hurts my soul."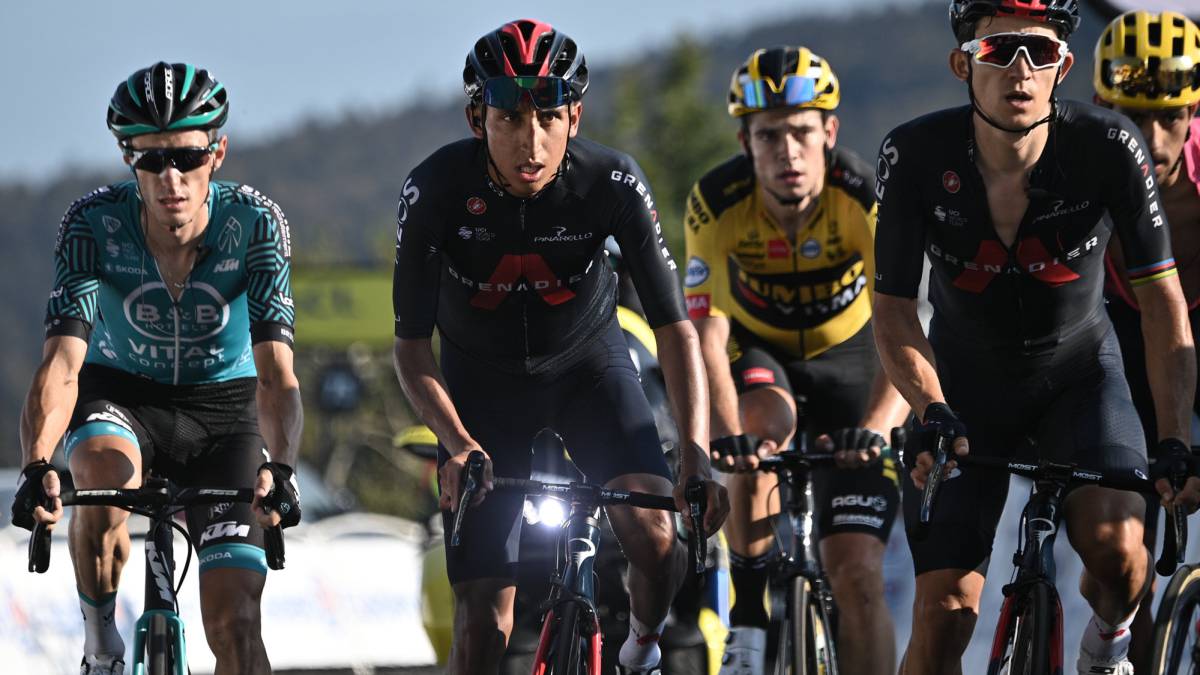 Egan Bernal gave up 7:20 at the Grand Colombier, moving him away to 13th overall (at 8:25) and making defending his title impossible. "It was the worst day of my life riding on a bicycle," acknowledged the Ineos leader, who was sheltered by Michal Kwiatkowski and Jonathan Castroviejo in their worst moments. Its explosion meant the definitive collapse of the British team before the Jumbo, the new dominator of the peloton. A suspected change of command since the restart of the competition.
Good connoisseur of the tactics and the route, Jonathan Castroviejo revealed with AS the two keys that he considers defining this edition: "We have a very hard Tour, with a lot of tension and with one of the most demanding routes that I have disputed. We pay for it. And the Jumbo shows day by day that it is equal to or stronger than our best blocks. They seem like intractable cyclists right now. " He also confirmed that inactivity takes its toll: "In the end we are immersed in a campaign so atypical that anything happens. We are entering unfamiliar terrain. "
Meanwhile, another Colombian winner of the big rounds (Giro of 2014 and Vuelta of 2016), Nairo Quintana, will not fulfill his yellow dream in 2020 either. In his case, he attributed it to the discomfort caused by the blows: Warren the work done so that the losses did not increase. I add two important falls in two weeks of competition, the last very strong, which left me a lot of pain. What I do is out of pride and heart, it hurts my soul. I don't know if I will be able to reverse the situation ". After losing 3:50, he is ninth, at 5: 08.
Photos from as.com