Berbatov surrenders to James
The ex-footballer, who coincided with the Colombian at Monaco, is betting on an explosion by the midfielder at Everton at the hands of Ancelotti.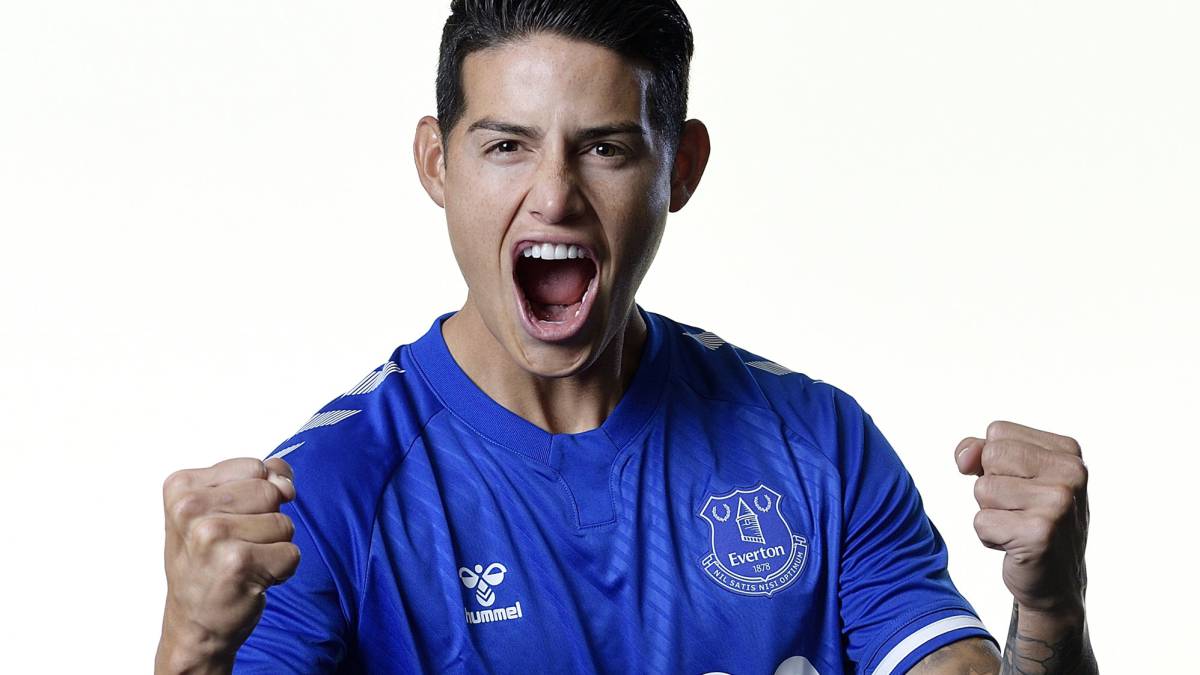 The Premier League started this Saturday and this Sunday presents one of the most interesting clashes of this first day. The one that will star Mourinho's Tottenham and Ancelotti's Everton with all eyes on the debut of Colombian James Rodríguez. There is great expectation in England to see how the midfielder who dazzled at the World Cup in Brazil in 2014 fits in, and whose stellar performance, with six goals and a Golden Boot included, led him to Real Madrid.
Berbatov was James' teammates at Monaco in the 2013-14 season. Within hours of his debut in the Premier, he praises his former teammate: "James Rodríguez has one of the best left-handers of all time and Everton's movement with Ancelotti on the bench fits perfectly."
The former Manchester United striker acknowledges that he was impressed with James' ability during the six months they played together at Monaco and is sure that at Everton he will regain the high reputation that led him to Real Madrid in 2014: "It didn't surprise me that out at Everton. Sometimes it is necessary to take a step back to advance. He did not play much for Real Madrid and now he needs to be in a team where he knows he will start ".
For Berbatov, being under Ancelotti's orders is a point very much in James' favor: "He worked with him in three other clubs. They have a connection. For him, hopefully, it will be a big step. The moment he knows that the coach trusts him and that it doesn't matter if at one point he makes a mistake, he will show everything he has inside again. I predict success for him at Everton ".
The former Bulgarian footballer sees a lot of similarity in James with what he experienced in the last year of his career: "Everton can restore his confidence. It was the same situation I was in, in my last year with United. I didn't play as much as I wanted, so I wanted to go somewhere else, to Fulham. "

Photos from as.com