Bennet, through tears: "It is a dream that I did not know if it would come"
The Irish rider could not hide the excitement generated by his victory on the tenth stage of the Tour. "I did not believe I had won," he went on to say.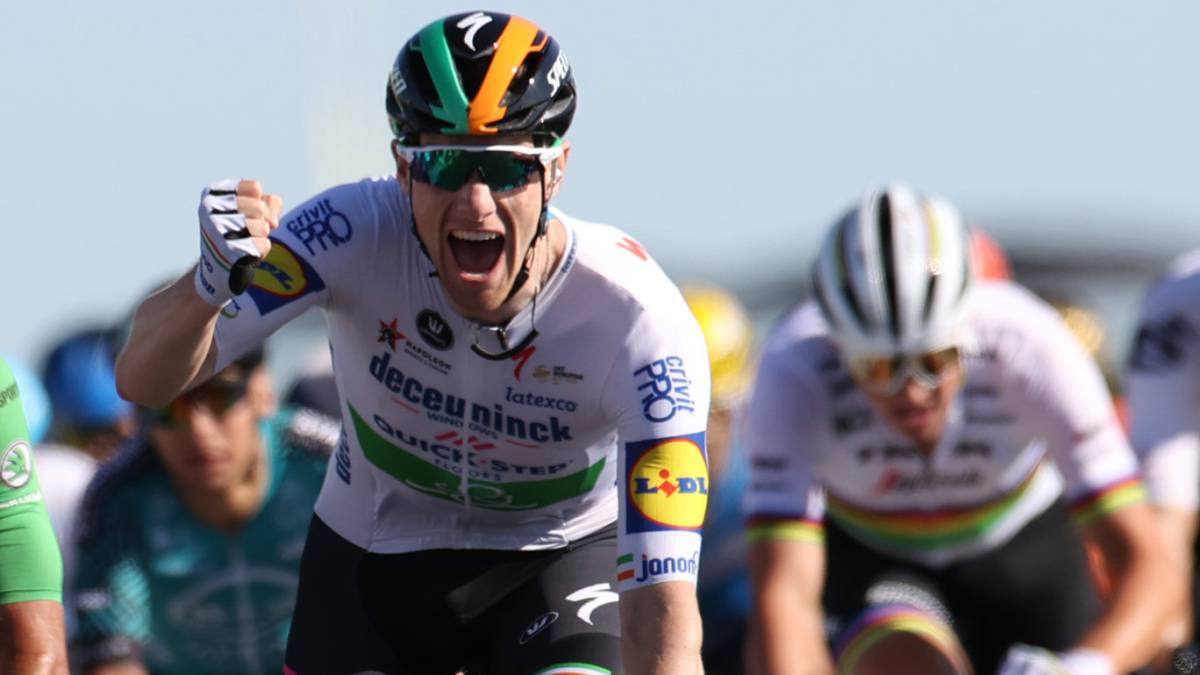 Sam Bennett was able to claim his first Tour de France victory on the Île de Ré. The Irish rider had achieved three victories in the Giro and two in the Vuelta a España, but he eluded winning at the Grande Boucle. This same year it had been second and third. Hence his excitement when arriving first in this tenth stage. "I did not believe it, I have waited for them to confirm that I had won because I could not believe it," said a surprised Bennett.
The Irishman, speaking after the stage, could barely contain his tears from emotion. "I'm hallucinating. I want to thank everyone, Patrick Lefevere for giving me this opportunity, the entire team, those who have made me get here. Also my wife, everyone around me", Bennett thanked. The Deceuninck man fulfills one of his biggest goals as a cyclist at 29 years old. "It's a dream, you think it's never going to come. But it comes. It took a long time but it came to me," said the Irishman.
On the day and how his victory came about, Bennett, still in a cloud, could hardly explain what happened. "I don't really know how it was. I waited a long time to start because there was head wind and it was going to cost more. Luckily I was able to win," said Sam.
Photos from as.com