Bautista: "With the current bike, it is difficult to be better than third"
The one from Talavera de la Reina got his first podium of the season with Honda, although he still hasn't seen it to win: "We lack grip at the end of the curve."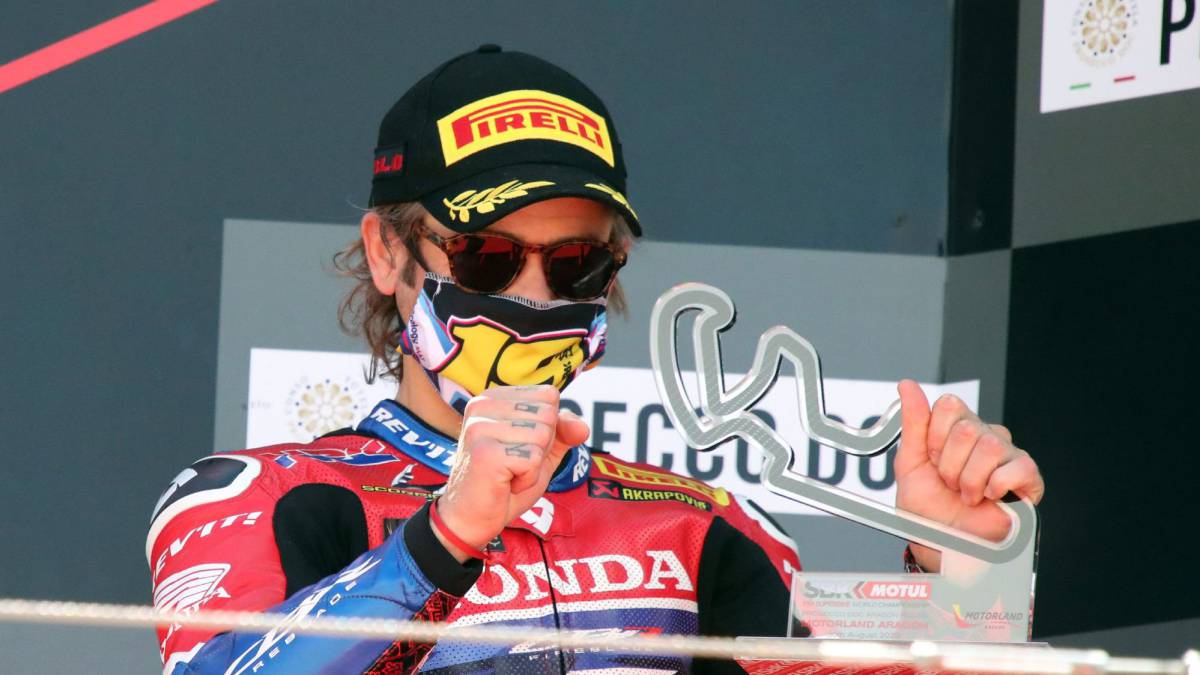 Álvaro Bautista is here. The one from Talavera de la Reina got his first podium this season after four events in which his best result was a fifth place. The grip and turning problems of the Honda have weighed down the Spanish so far, but it is also true that the pairing seems to be getting better and this result only confirms it. With 77 points (more than 100 away from Rea) the World Cup is a utopia and the closest objective must be victory.
"We can say that we are on the way to achieve our goal, which is to win, although there is still work to be done. I am happy with the way we are developing the bike and we clearly have good potential. I am very happy with this podium. , because it is the result of all our hard work so far. We have been able to take another positive step forward this weekend. I am also delighted with my fourth place in the Superpole, as it is not easy to achieve it with so few laps ", assured the Honda driver after the race.
Bautista had already shown his rhythm in the Superpole with the fourth fastest time, being his top of this season. Not starting from behind helped the Spaniard in achieving the podium: "Starting from fourth position was easier than usual because there weren't many riders ahead of me and I could ride with my style. I gave 100% throughout the entire race. Now we have to polish the whole package and continue working step by step. I want to thank HRC and Honda, as well as all my mechanics, who have worked very hard to solve various problems over the weekend. they deserve this podium ".
However, the mechanical problem in the CBR1000RR-R engine that he suffered before the race shows that the bike is not ready yet. Although the results indicate that they are on the right track, for Bautista the Honda is not yet ready to fight for greater things: "If I can drive and brake as I want, then we are strong. Our top speed is also good. However, in When it comes to steering response and grip at the end of the turn, we're lacking a lot. It's not that the Honda has a big weakness, it's about little things in all areas. It's hard to get any better. than the third with the current bike. We have to take bigger steps to do it ".
Photos from as.com