Bastianini closes his jump to MotoGP with Ducati in Avintia
Rubén Xaus, 'team manager' of Raúl Romero's team, has confirmed that the Italian Moto2 will take Zarco's place in 2021.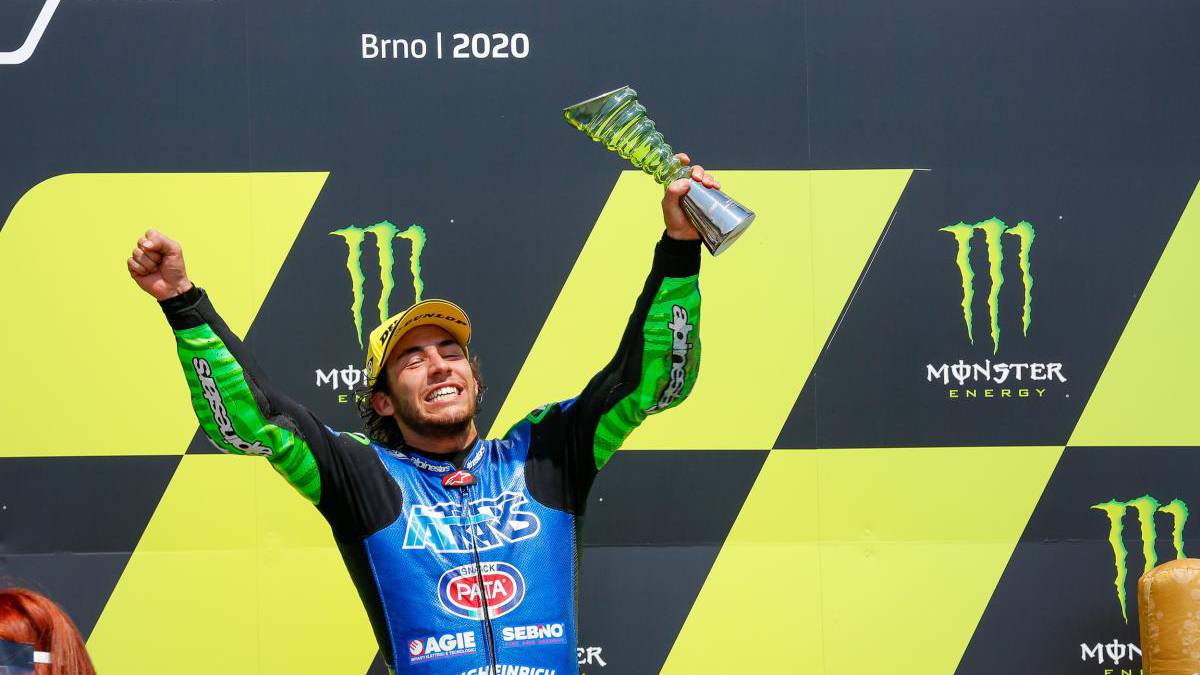 Another placed piece of the puzzle that at times has been the MotoGP grid with a view to the 2021 season. It is the Ducati that Johann Zarco will leave free in the Esponsorama Avintia box at the end of this season and the graceful one with a Desmosedici, from this year's will be Enea Bastianini. The second overall in Moto2, tied on points with Jorge Martín and eight points from the leader, Luca Marini, thus closes his jump to MotoGP.
"Bastianini has signed his contract directly with Ducati and it is one year with an option for another", as confirmed in Dazn by his representative, the legendary Carlo Pernat, after Raúl Romera's Esponsorama Racing made it official through Rubén Xaus, your team manager. The Italian, in addition, has recognized that "the negotiations began a month ago" and assures that this system of one plus one is the new Ducati style when it comes to signing its pilots: "Miller, Zarco and Bastianini have all signed a year With the option of another. In the case of Martín I have doubts (the announcement of his signing by Pramac Ducati is expected). And Bagnaia is the only one who is two years old. "
What remains to be seen is who will be Miller's partner in the official Ducati team. Once Jorge Lorenzo's option has been definitively ruled out, something that even his representative, Albert Valera, openly recognizes, the final choice is between Zarco and Bagnaia. From Ducati they assure that before or after the Montmeló appointment, the last of this trio in which the championship is now embarked, their decision will be officially known.
This is the market for 2021
Photos from as.com