Baskonista procedure against Pau to close the preseason
TD Systems passed over Elan Béarnais Pau Orthez. Rokas Giedraitis was the one who stood out above the rest with 31 points and 7 triples.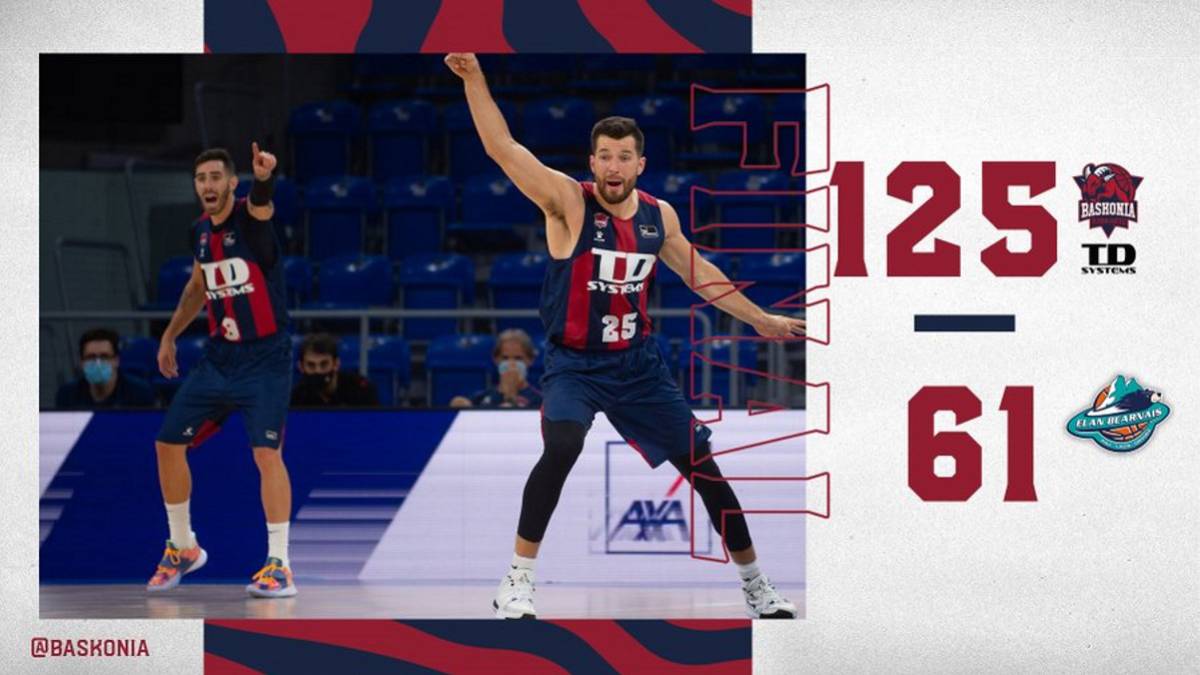 TD Systems passed over Elan Béarnais Pau Orthez, 125-61, in a duel that was a formality for Vitoria and that served to end the preseason and face the start of the Endesa League next Sunday.
The Basques demonstrated their skills and were several steps above the Gauls from the first bars, in which defense and speed opened the first gaps and marked the way of a team ready to face their debut in the domestic competition. Up to 9 players exceeded ten valuation credits, but it was Rokas Giedraitis who stood out above the rest with 31 points and 7 triples, for a total of 36 valuation points.
Baskonia started with a lot of defensive activity that surprised a French team, who were 13-4 against in the first four minutes, although Vee Sanford insisted on keeping his team in the game with quality baskets. However, Dusko Ivanovic's men did not change the game plan based on quick attacks and coral defenses, which were endorsed with two consecutive triples by Giedraitis, who enjoys the absolute confidence of his teammates in offensive actions. The 28-9 of the first quarter made clear the intentions of the Catalans, ready to get ready for the start of the domestic competition.
The Baskonia continued with the sharp fang to close his hoop and left his rival by seven points in the second period, although he lowered his performance in offensive tasks in the first bars, where the triple and the six-meter shots were the resources against the Gallic defense, which decided to close down to protect its area. Here the aim of Alec Peters, Tonye Jekiri and Rokas Giedraitis appeared to leave the game sentenced before the break with 53-16 and a valuation of 82 points for the Basques and -2 for the French.
The second half had little history and only stood out because Youssoupha Fall played his first minutes of preseason after recovering from plantar fasciitis. With the score around 40 points difference, the Baskonistas had fun and had time to see talented plays like those shown by the Argentine Luca Vildoza, but the game lost the intensity of the first 20 minutes. Visiting center De Jong demonstrated his ability to score from long distance, but it was difficult to change the trend of a marker that grew by the minute. The last period was a procedure and served to confirm that Baskonia is ready to start the competition.
Photos from as.com