Baskonia pulls patience to defeat a good Estudiantes
Baskonia achieved a meritorious and worked victory on the Estudiantes court as the culmination of a duel where they were many minutes behind on the scoreboard.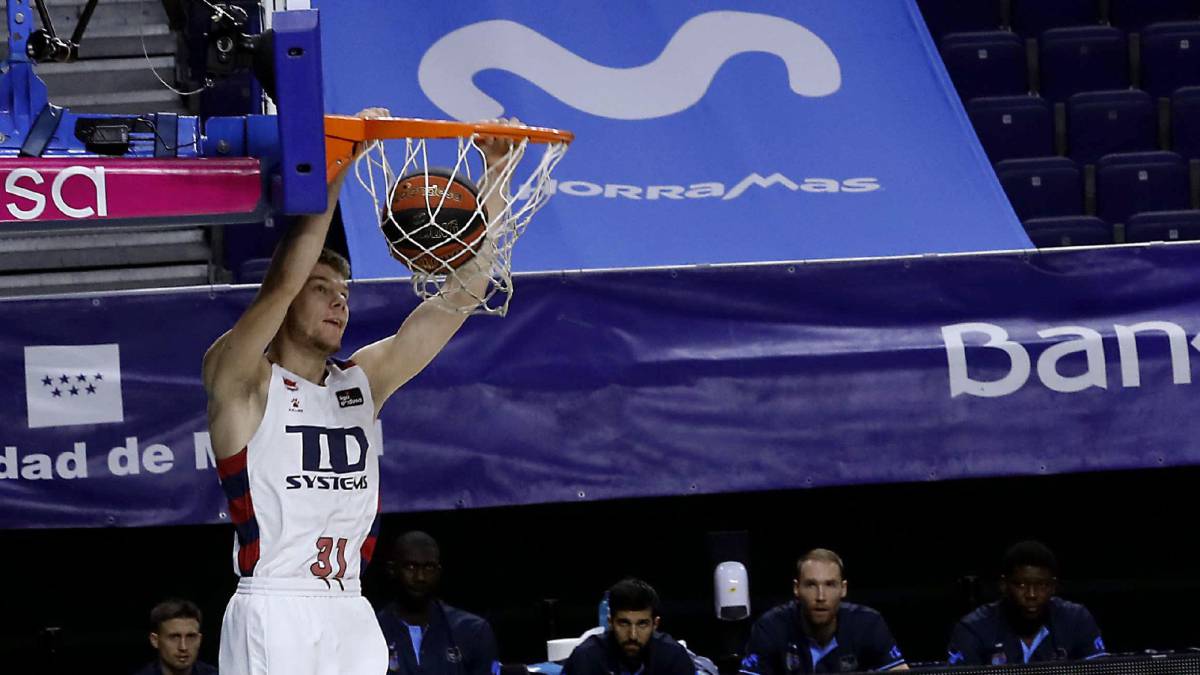 The visitors arrived with the intention of giving continuity to a league start until that moment immaculate and they found a very intoned host, willing to raise problems at all times. The choral inspiration allowed the Madrilenians to withstand the initial stakes of an opponent who was holding onto the shoulders of the Nigerian Tonye Jekiri, who scored 5 of his team's 16 points in the first ten minutes and also captured four rebounds. However, this could not prevent Movistar Estudiantes from taking off at the start of the second quarter thanks to a 10-2 run that could have been higher if Avramovic had gotten more out of an unsportsmanlike Peters game that resulted in a penalty of one point. Sedekerkis with a triple ended the bleeding but far from being daunted, the rival counterattacked with another from Vicedo. The same reaction, with Robertson as the protagonist, occurred after a 2 + 1 from Rokas Giedraitis. With the passing of the face to face the difference came to go until eleven due to Avramovic's success, but the Basque team had enough courage to cut it little by little. A distant attempt by Dovydas Gedraitis on the horn annulled the answer and sent the confrontation to rest with 47-38.
Back on the court the locals managed to keep Baskonia at bay again, who could barely get within seven points for brief moments, which took Avramovic to sentence him again from the perimeter. The Serbian player himself would not give up aiming from afar to the despair of Dusko Ivanovic's men, who still built a 12-2 run to stay behind only one (58-57) and see things differently. Jekiri, with a 2 + 1, was the one who ended up working the comeback and allowed his team to take advantage of the decisive quarter. Baskonia therefore seemed willing to change the script in the outcome, but Estudiantes were reborn from their ashes with a 5-0 when they were already 4 down.
In this way, the game was tied with six minutes remaining and it continued in the absence of six seconds thanks to a triple by Robertson, who converted 18 points in the final stretch. Henry's coolness, scoring calmly on the penultimate possession, was enough to seal the victory.

Photos from as.com