Barça will sign a forward before the market close
Lautaro Martínez is the dream. Memphis Depay, on fire in Lyon waiting for a call from the Barça club, the next option. But Koeman will have a final gift: a tip.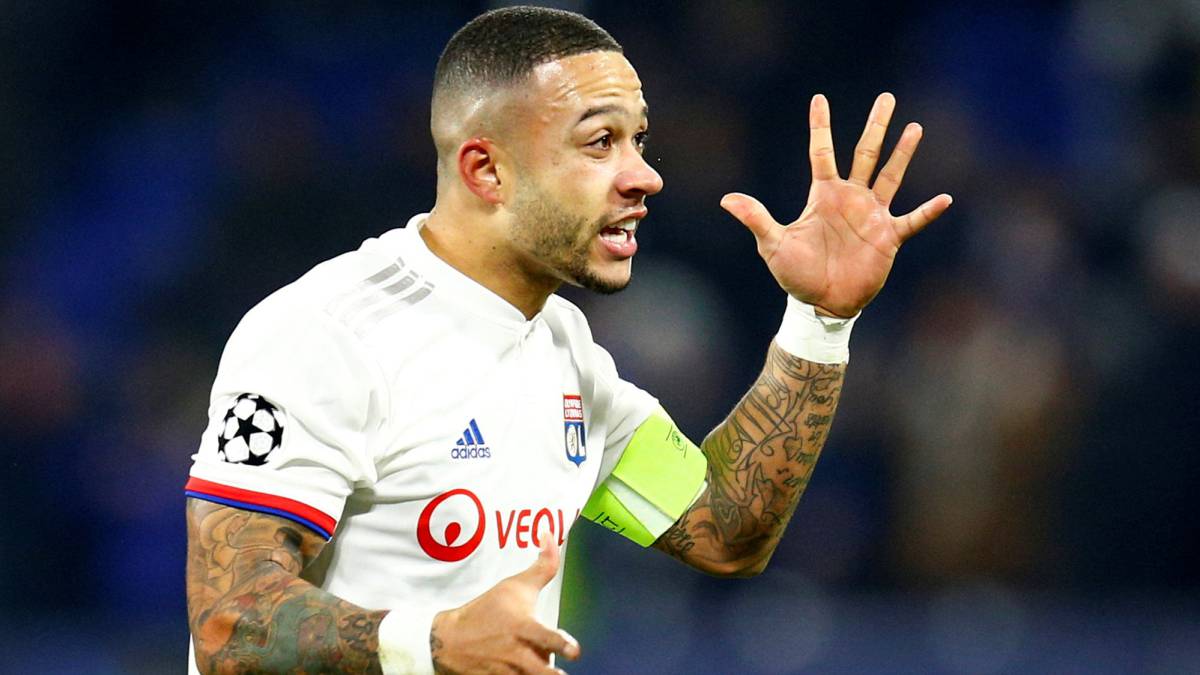 Barça will sign a forward in the coming days and, at this time, the closest one is called Memphis Depay, 26 years old. The Dutchman has been waiting a couple of weeks for the situation of Luis Suárez to be clarified to try to dissociate himself from his current club, Oympique de Lyon, with whom he has a contract until June 2021. The French entity, aware that next year he will leave free, you could access its sale to get money that you will not have next year if the international oranje is free. The operation was pending that Barça entered transfer money and lowered its salary limit. The first was achieved with the sale of Semedo (30 million and ten in variables). The second, with the marches of Suárez, Rakitic and Arturo Vidal.
Depay, which was not in the initial lists of Abidal and Planes, has been an improvisation of Koeman. Barça's dream was (it still is, although it is difficult) to sign Lautaro Martínez, Inter striker who at the end of 2019 was so well on track that everyone took for granted his signing in June for an amount less than the 111 million he set its termination clause, which could be executed between 1 and 15 July. The pandemic, however, sent the operation to hell because Barça was left without income and, in principle, cannot face a transfer that could have an annual amortization of more than 20 million euros. Even so, Barça will try to the end and will leave the Depay option open.
Koeman, aware of both operations, is prepared for anything. If Depay arrives, his idea is that the team works in attack as in the three pre-season friendlies, with mobility and rotation of the four attack players (Messi, Ansu, Coutinho and Griezmann start as starters). Depay would enter that group of players with a goal but who can also turn to the band without missing the position. If he arrives at Lautaro, the appearance of the team would be more similar to that of recent years. A leading forward. Not as much as Suárez, but he is capable of fixing and dragging centrals, to open space for the midfielder line and break into space to take advantage of their balls.
But beyond the names, the novelty is that Barça is doing the rest by signing a new striker and Bartomeu, by pleasing Koeman and the fans and trying that, with the latest signings (Dest, Pjanic, Trincao, Pedri), the team regain some hierarchy and try to lift a title again.
Photos from as.com