Banfield says James' transfer to Everton was free
The Argentine club, to which a percentage of the sale corresponds, assures that Madrid and Everton told him that it was done "without cost, as if he were a free player."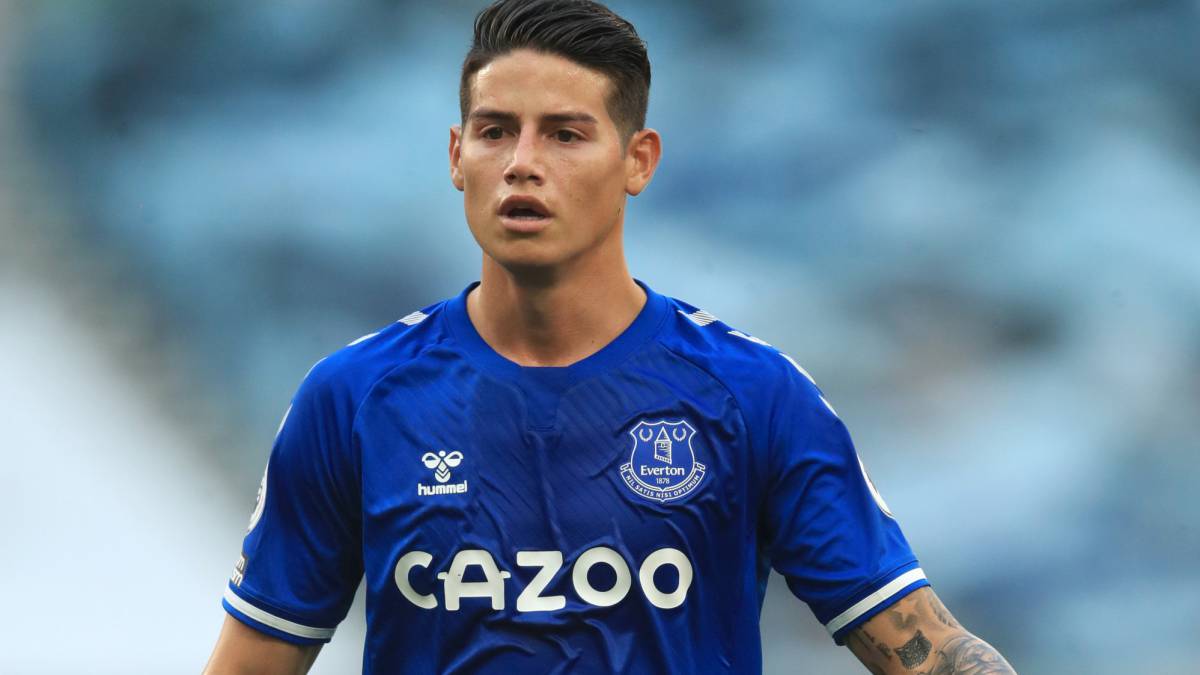 The transfer of James from Madrid to Everton has been free and not for 25 million euros, as was unofficially assured. That is, at least, what Banfield, the Argentine club where the Colombian played before leaving for Europe, has revealed, claiming a percentage of the sale through the solidarity mechanism established by FIFA.
According to the version of the South American entity, which has aired the situation on its Twitter account, it will not charge anything because the transfer did not involve any movement of money between Madrid and Banfield. "The transfer was made as if it were a free player," explained Banfield's treasurer, Ignacio Uzquiza. "The pertinent consultations were made to both clubs (Madrid and Everton) and they unfortunately confirmed that Banfield will not receive money for the solidarity mechanism." James played at Banfield from June 2008 to January 2010, before going to Porto, so the Argentine club is entitled to a percentage of each international transfer in which the now ex-Madridista is involved.
A statement that clashes with what both Madrid and Everton revealed, which put the sale at € 25M. James, who ended his contract with Madrid in 2021, signed the Liverpool club for three seasons to meet again with Carlo Ancelotti and made his debut last Sunday with the Toffee, playing the 90 minutes in 1-0 at Tottenham de Mourinho.
Photos from as.com