Bale comes back ... with a bang
After taking advantage of the two-day permit for the internationals, the Welshman appeared in Valdebebas, but exercised in the gym. Odegaard, with the group.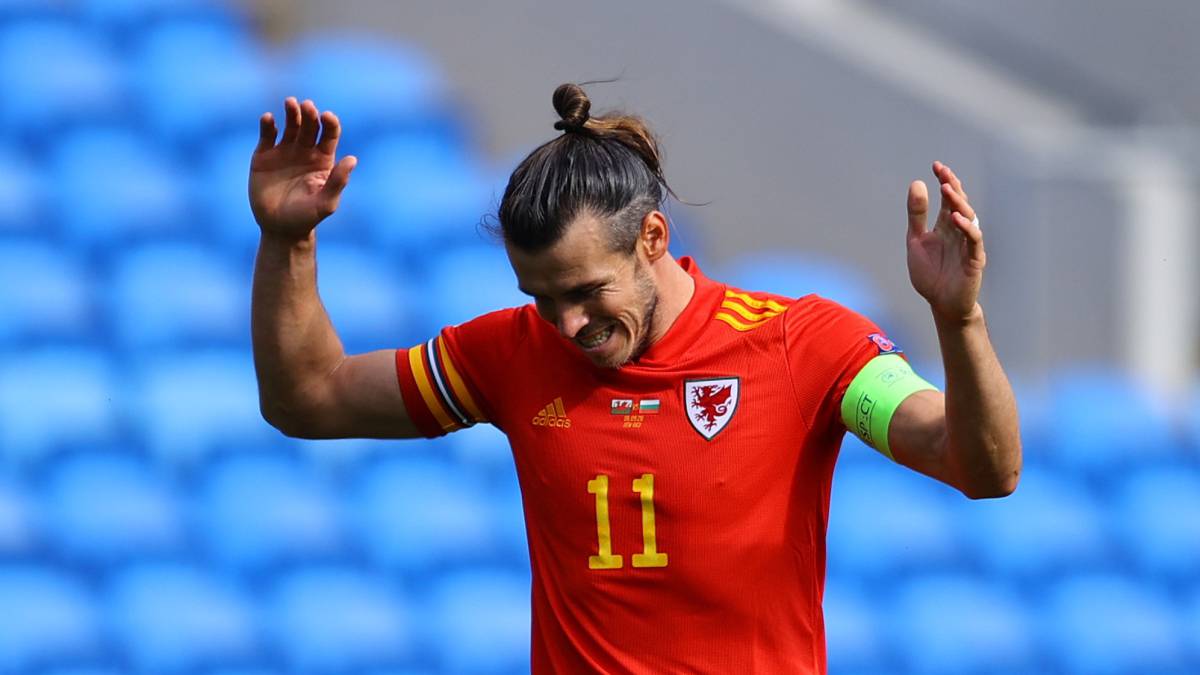 Bale returned to Madrid and joined the white team's preseason, but there was no face-to-face with Zidane. At least, in the session with the group, as the Welshman worked inside the Valdebebas facilities and not with the rest of his teammates; Real Madrid did not issue a medical report on whether his absence is due to a physical problem or discomfort, which seemed unexpected after having played 45 minutes against Finland and 90 minutes against Bulgaria in the double international commitment with the Wales team. However, AS could learn that Bale has returned with a blow to the knee, despite leaving the Wales camp with no news of pain or physical discomfort and has enjoyed two days off (Monday and Tuesday); On his return to white discipline, he worked in the gym together with Asensio, Isco, Mariano and Reguilón, all with some kind of physical problem or discomfort.
The reunion of Zidane and Bale was expected after the Welshman's statements recently from his country, in relation to whether he will leave Madrid this summer: "I think the club needs to answer that question because I tried to leave last year and the club blocked everything in the last second. There have been other cases in which we tried to go but the club did not allow it or did something to make it so. In the club they have control of everything, it is in the hands of the club but they make things very difficult to be honest The decision is in the hands of Real Madrid ". Bale transferred the problem to the club, which wants to release a player who does not count for Zidane and who represents a gross expense of almost 30 million per season for the entity (he has a contract until June 2022) .
The return to football competition after the stoppage caused by the coronavirus crisis did not improve Bale's situation at all: he only played two games of the last eleven in the league, starting only one of them. And he did not travel to Manchester for the dispute of the second leg of the Champions League round of 16 at his own request, as Zidane revealed before the duel. A request that James Rodríguez had also made to avoid risks while looking for an exit that he found shortly after, bound for Everton. Bale, however, has it more complicated: he has no offers (his huge salary is the greatest difficulty) and he has not especially done his part to leave Madrid, although he knows that he is the last in Zizou's plans. It remains to be seen if in Thursday's session he exercises with the rest of his teammates normally or if he is still in the gym.Odegaard, with the group
Odegaard did work together with the rest of the available colleagues, who had been doing it in the gym while he finished leaving behind his discomfort in his right knee, in which he suffered patellar tendinopathy at the end of last year. The player and Madrid opted for a conservative treatment to avoid the operating room and Odegaard worked during his vacations at the Sierra Nevada High Performance Center to strengthen the area. This Wednesday he was able to work without problems with the group and hopes to count for Zidane as one of the candidates to start the season as a starter in the medullary line.

Photos from as.com