Bahamontes, in the cradle of the yellow jersey
The man from Toledo wore the garment for the first time in Grenoble in 1959, 40 years after Eugéne Christophe donned the first yellow sweater in history.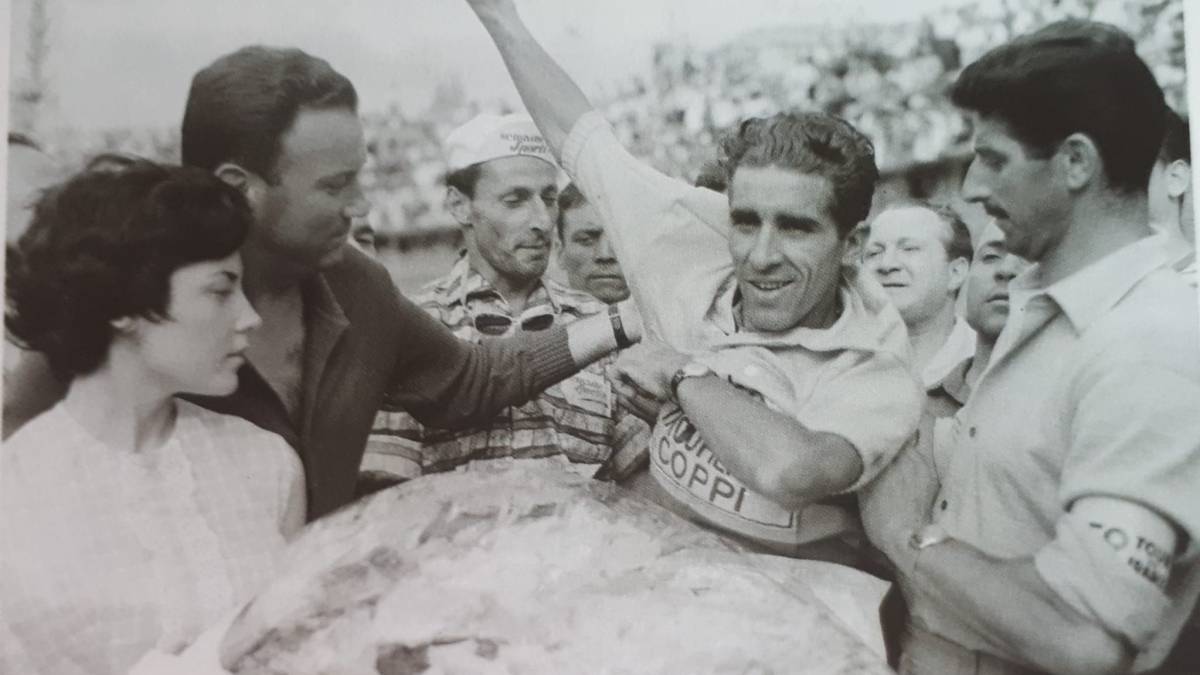 Grenoble, the capital of the Isère, figures in shimmering letters in the history of the Tour, and not only because of its more than forty presences on the route, but also because of a very special one. On July 19, 1919, at two in the morning, at the start of stage 11, Eugéne Christophe wore the yellow jersey for the first time. It was a sad and grayish edition, even with the consequences of the Great War on the road and in spirit, also of the misnamed Spanish flu, with little color in the clothing, without sports heroes ... To raise the spirit, Henri Desgrange devised this distinctive tunic, now mythical, which in its premiere only occupied ten lines of a brief in the organizing newspaper L'Auto.
Since then, 289 champions have worn the jersey. One of them, forty years later, in 1959, also received his first yellow in Grenoble, which he wore another five days to rise up in Paris as the first Spanish Tour champion: Federico Martín Bahamontes.
The 'Águila de Toledo' had run regularly, without exhibitions, except for his smash in the Puy de Dôme time-trial, but also without errors. The French team was facing each other, with Anquetil, Riviere, Bobet and Geminiani fighting, and Fede advanced in silence.
Bahamontes reached the 17th stage, Saint Étienne-Grenoble, over 197 km, in third position, 10 seconds behind Belgian Eddy Pauwels. It was the day of his assault on yellow. His decisive attack took place in the Romeyère, a second, the same port that three years before was part of his legend because he ate a vanilla ice cream on its top. 'The Fabulous History of the Tour' tells that he stopped to wait for the peloton, because he avoided the descents. In his biography, Fede clarifies that, simply, two radios broke and he was waiting for assistance.
The fact is that Bahamontes attacked in the Romeyère, which crowned with 1:11 on Charly Gaul and 3:50 on a resigned platoon. As there were thirty kilometers to go, he slowed down to wait for Gaul, who was no longer a match for the general, because he had succumbed in an ambush from the Massif Central. Both reached a pact: for you the stage and for me the leadership. Gaul took the triumph in Grenoble. And Bahamontes: the yellow jersey and eternal glory.
Photos from as.com