Babos: "Kiki Mladenovic gave negative 11 times and they fired us"
The Hungarian tennis player, who was paired with the French at the US Open, charged against the tournament for her expulsion as a result of Benoit Paire's positive for coronavirus.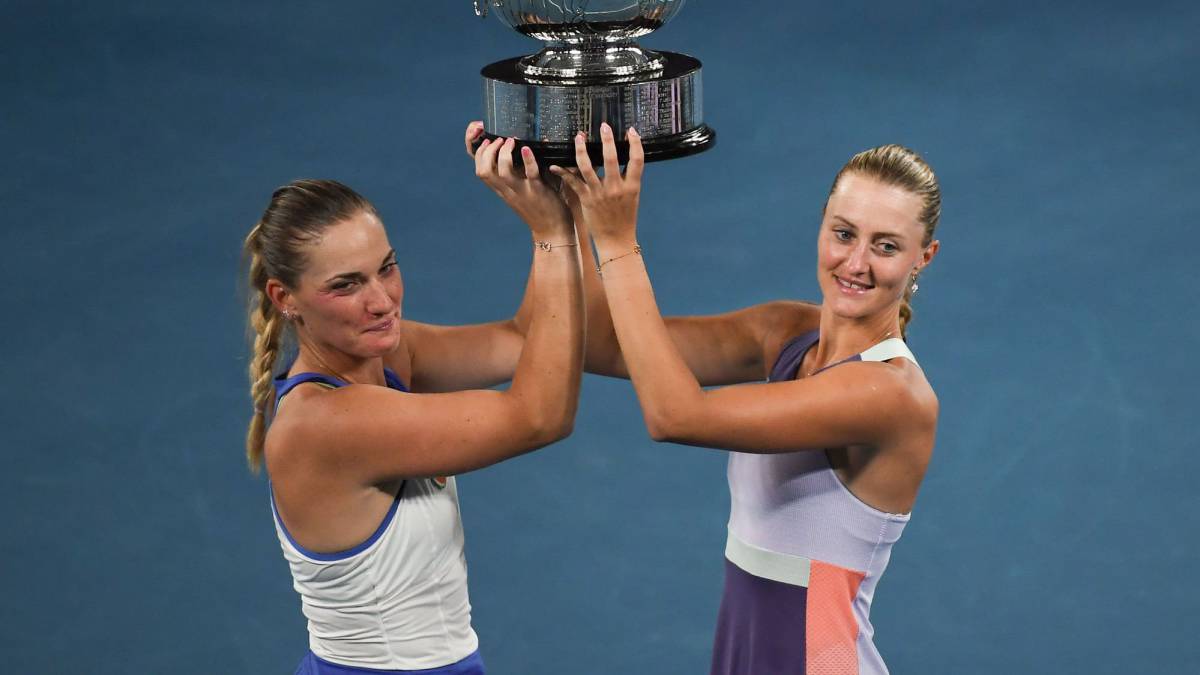 The New York 'bubble' continues to draw criticism in the tennis world. After the episode suffered by Hugo Dellien and Guido Pella two weeks ago at the Cincinnati tournament and Benoit Paire's positive, the controversy now comes after the expulsion of the couple formed by the Hungarian Timea Babos and the French Kristina 'Kiki' Mladenovic, one of the favorite pairs to win the women's doubles tournament. The organization announced the expulsion of the couple since Mladenovic was in contact with Paire and after he described the bubble as authentic "hell" .
Babos is already back in Hungary after the expulsion and through a post on his Instagram account he showed his disappointment at everything that happened. "I've already got home. I'm sitting here in my kitchen crying. I haven't had time for anything until now, which is when I'm realizing what has happened and I don't understand it. It's very unfair everywhere and I don't see any acceptable reason why this case was decided ".
The Hungarian tennis player highlighted that both she and Mladenovic have undergone numerous PCR tests, all of them negative. "Let's review the facts: Benoit Paire's PCR test was positive 10 days ago (after four negatives), but he has been negative in the last few days. Other people who were with him have not tested positive either. I had four tests done. test but Kiki received 11. 11 tests, all negative! Despite them we were excluded. We were disqualified while the rest of the tennis players who had contact with Paire have played their matches. It is an injustice and it is incomprehensible! It is not fair ! "
Babos also lamented the fact that the sacrifice made to be in New York ended in this way. "We presented ourselves as the first favorites in the Grand Slam. I thought a lot about whether to go or not, I had many doubts. But I am an athlete and I want to compete. I always want to take the tournament and we had a good opportunity. And they took the opportunity to kick us out. a Grand Slam not to mention the material and mental damage it entails! Why? I really don't get it ".
Photos from as.com