Oblak, Giménez, Thomas, Saúl ... are players wanted by greats in Europe. Atlético refers to its clauses. And it seems that they will continue in the club.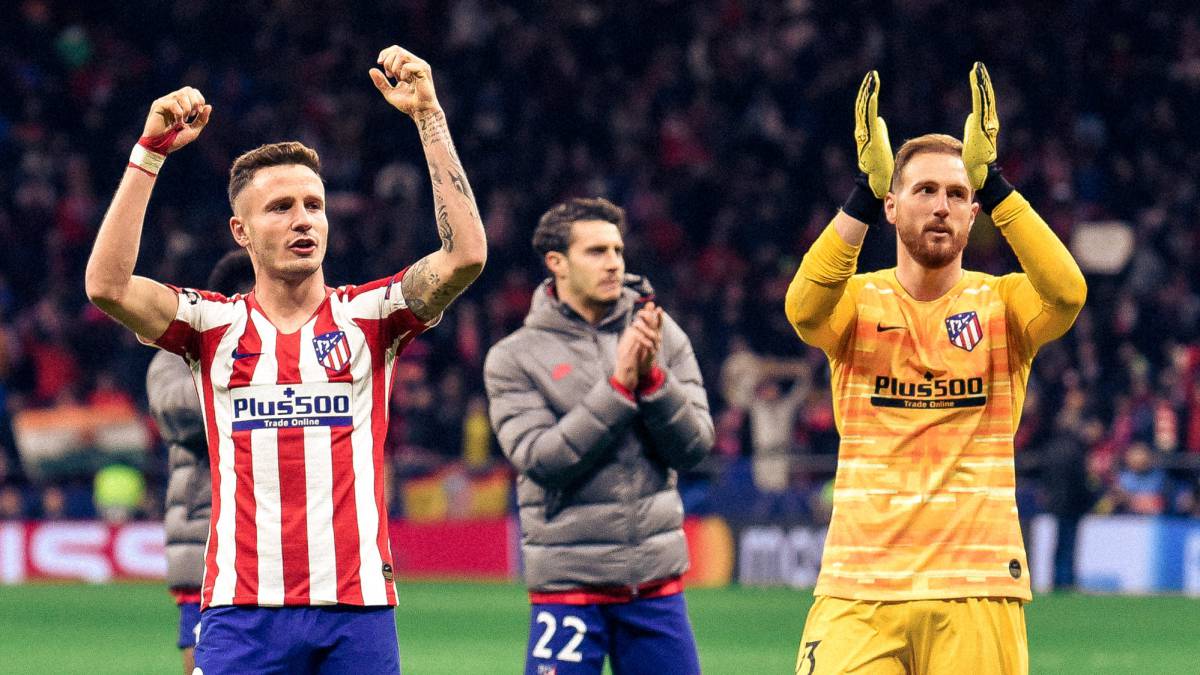 Atlético maintains the pulse against the most economically powerful clubs in European football. One more season, City, Arsenal, Chelsea, Bayern or Juventus are looking for a player from the Madrid team, although Atlético resists for the moment. The position that the entity manages is clear: whoever wants the Atlético figures must pay their clauses. Thus, in the absence of large signings, for the rojiblanco team it is essential to keep its main players. It is the great challenge for managers and technicians in this new transfer market.
European clubs are beginning to think of other reinforcements that are not the Atlético players. Thus, in England they ensure that Chelsea is beginning to forget Oblak. The goalkeeper went on vacation launching a message of reflection on what the team had done this season and it is assumed that the need to improve. With a clause of 120 million, Chelsea, according to the Daily Mail, had looked to Edouard Mendy to reinforce their goal.
Giménez also sounded like a possible reinforcement of the English entity. It was even published that he would be willing to pay 60 million for the defense, although his clause is 120 million. Thomas has been another of the players who has been in the limelight. His 50 million clause put him in the showcase, although no one seems willing to take the step of paying that amount. Arsenal, PSG, Juventus ... Brides have not lacked the rojiblanco, who also did not renew with his current club. Atlético, for their part, want to incorporate a midfielder to shore up their midfield. Marc Roca is the chosen one, although right now, without sales, there is no money for transfers.
Saúl is another of the players with a lot of market every summer. Despite having been at the highest level for many years, he is still a young footballer, 25 years old. Manchester United appears on the horizon, but the 150 million clause away from any option of change of scenery.
In a market in crisis, it seems that Atlético will continue to have all its figures. Efforts are now focused on being able to sign Carrasco. The Belgian will be owned by the Madrid club if the negotiations with Dalian come to fruition. He was the signing of the winter market, but now he will be Atlético for four years. And in attack look for a 9 that contributes the goals that the team needs. But it will not come if Diego Costa does not leave the rojiblanco team. And the problem of the players who like it is their high chip. The one of Luis Suárez in Barcelona is unaffordable for Atlético.
Photos from as.com