The German returned to participate and prepares for the start of the Premier. He barely played in the restart and charged the club for cuts.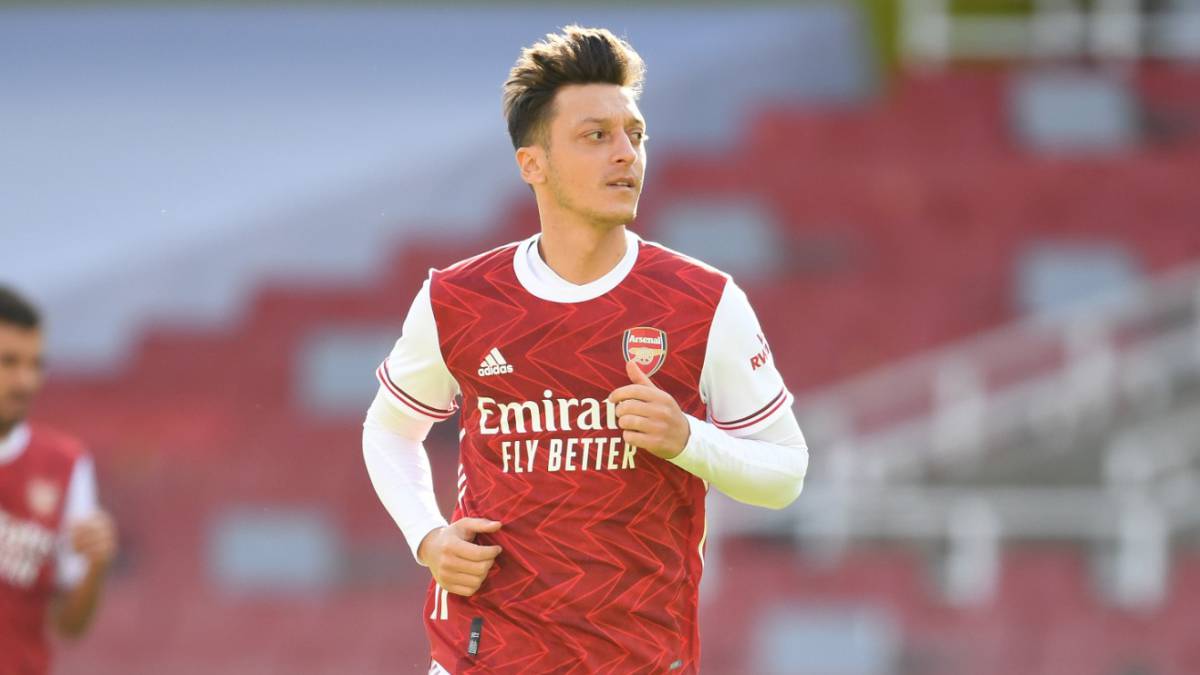 "The preseason is on!" With this brief tweet and a few more hasthag, Mesut Özil announced that he was back for Arsenal. The German, who did not play for a minute in the resumption of the campaign due to a technical decision first and then, due to a back injury, once again donned the Gunners' eleven in a preseason match against Aston Villa (loss 2- 3) .
The midfielder seemed to have his days numbered at the Emirates, with Arsenal willing to pay him the settlement (18.5 million according to the British press) to leave a club that sees him as a slab for their budgets in relation to performance it offers. This last season, a single goal and three assists. Far from his best numbers. Now, the situation has changed.
With his minutes against the Birmingham team, Arteta has thawed Özil in search of what will be his last chance in London, as he ends his contract at the end of 20/21. If it does not come out sooner (the market will still take to close), the German faces one last campaign in which he would try to claim. Talent has, but it remains to be seen if it is enough to contribute something to Arteta's for this 20 / 21.
He attacked the offices for the cuts
Mesut Özil gives headaches on the grass and also outside, since the German stood before the salary cuts due to the stoppage caused by the coronavirus. According to the German, the squad was "pushed" into this situation without knowing all the details.
"We needed more information and many questions remained unresolved. We all agreed on a deferral of payments because there was a lot of uncertainty and also a cut if the accounts did not balance. But they pushed us without adequate information. You have the right to know everything that is going to happen, to what is going to be used that money. They did not give us any information, they only told us that we had to decide. They gave us little time to decide on something really important and under a lot of pressure. No it's fair, especially for the youngest, and I refused. Now, when you see what happened with the jobs (Arsenal announced 55 layoffs), I think maybe he was right, "said the midfielder, charging against the modes and management of London managers
Photos from as.com