"We are very strong in Monza"
Carlos Sainz will start third in Italy: "I felt very comfortable and confident from Q1 and it was important to save a set of tires to take risks."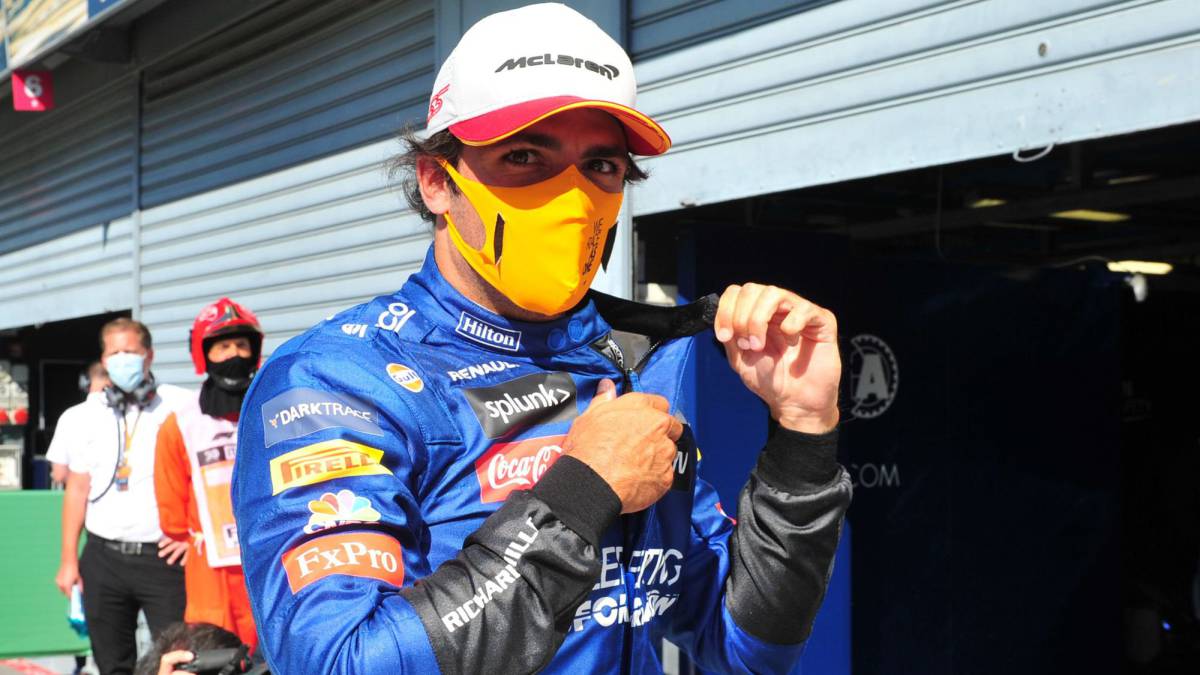 Carlos Sainz will start third in the Italian GP behind the two Mercedes, with pole from Hamilton and second from Bottas. The Madrilenian equals his best classification ever (he was also third this year at the Styrian GP). After the session, he appeared at the FIA press conference.
-How do you feel?
-I am very happy to fight again after a disappointing Spa. We were not expecting a third place at Monza, Red Bull and Renault could be ahead in qualifying, but from Q1 I felt very confident. I was able to save a set of tires in the first session and that allowed me to risk at the end, it worked.
-How do you explain McLaren's good performance at Monza?
-It's a good question and I wish I could answer it specifically, but I can't. We were very fast, we were the reference in the middle zone and I was able to do two full clean laps. Last year, with low downforce, our car didn't work and this year we seem to work better under those circumstances. At Monza we have a strong car, it behaved very well on the Parabolica. But I don't know the specific reasons.
-How did you get along among the slipstreams?
-For us, in the tight middle zone, the two tenths of the slipstream can change a third place into a ninth, you just have to see the lap times. I am not a fan of slinks, I do not like the sensations they give you. It makes a difference on the straights and in our battle we all need those last two tenths. In the end, we were all waiting for Mercedes to come out to follow them.
Photos from as.com