Antonio Arenas: "Working with Alex does not impose, it is fortunate"
Antonio Arenas is a commentator and narrator at Eurosport. The journalist has a wide career in which his work on the track stands out in the Grand Slam.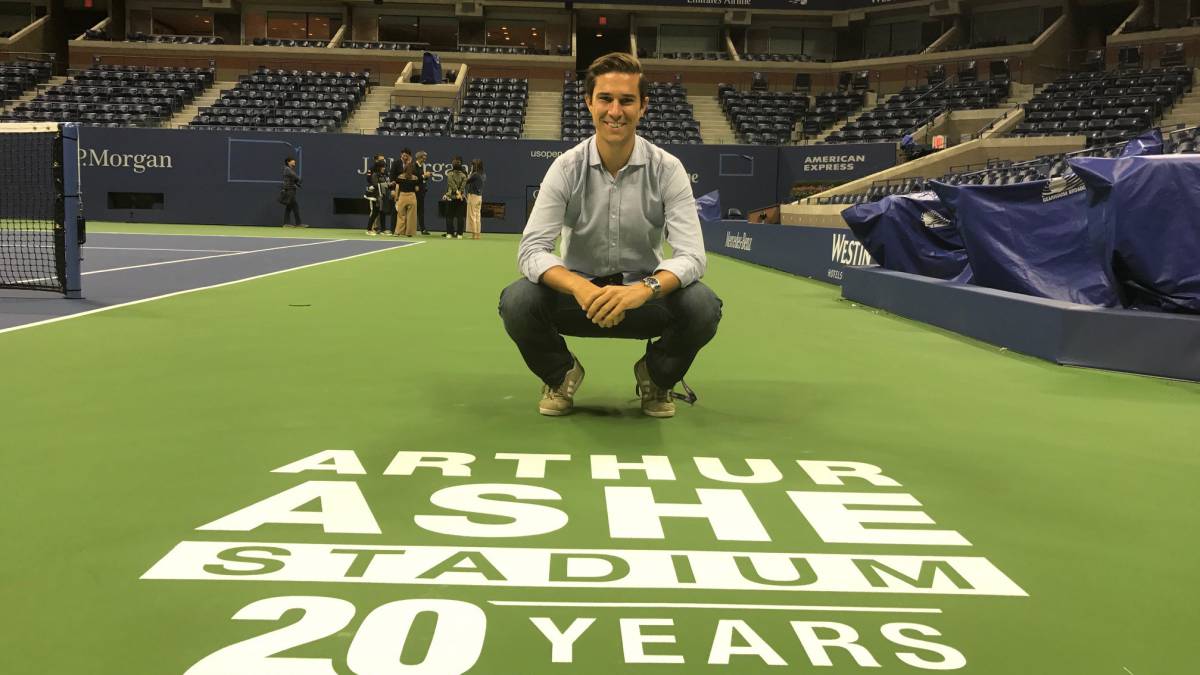 Eurosport has turned to the US Open thanks to its team of commentators. Antonio Arenas along with Alex Corretja, Anabel Medina and a wide range of tennis experts tell the spectators everything that happens on the courts of New York. Arenas is the special envoy to the tournaments but now, his day-to-day life is far from what he used to do before the COVID-19 crisis unfolded.
How was your routine in the tournaments before the break?
My day to day consisted of going from track to track interviewing all the Spanish players, making live connections and bringing to Spain every detail of the Grand Slam. This year due to such special circumstances we have not been allowed to travel and we do the interviews virtually. It's a shame, but hopefully this situation will last for a short time.
Do you require working with a former tennis player like Alex Corretja?
Working with Alex is not imposing, it is fortunate because I learn a lot. I always say that he is the best communicator of our sport. For me there are three great athletes, Pedro de la Rosa, Perico Delgado and Alex Corretja, who are the three best disseminators of their respective sports. With Alex I am fortunate to be in tournaments, comment, narrate, we practically live side by side 12 hours a day. In addition, we have something very special about Eurosport that people notice, and that is that we had a great time.
How do you conceive a good journalist-athlete relationship?
Every sport is different. The world of football is more closed, perhaps more difficult to maintain a close relationship with the player, but in my case, being one of the few journalists who travels to the Grand Slam, I have a very close relationship with them. That does not mean that we are all professionals when it comes to addressing interviews, reports, analyzes. Well, it also has a lot to do with the fact that Eurosport is not a television that seeks controversy. We are a television very focused on sports.
Nadal and Federer were missing from the US Open, is this a determining factor for the Grand Slam winner?
I believe that whoever wins the tournament will be well deserved and will be remembered as a Grand Slam champion. It's a great opportunity.
Everyone is talking about Carlos Alcaraz, what do you think of the young promise?
He was caught by the stoppage and even so he has gradually played tournaments, challengers, and is going to play the preliminary table at Roland Garros. He is already positioned in a very good situation, but I also ask all the people who have begun to talk about 'the new Nadal' to calm down, we must let him make his way, his life, his rhythm.
Photos from as.com