Antetokounmpo looks "lost" but rules out asking for the transfer
Giannis Antetokounmpo, being injured, was eliminated with the Bucks from the 2020 Playoffs. He is a free agent in 2021 and wants to wait.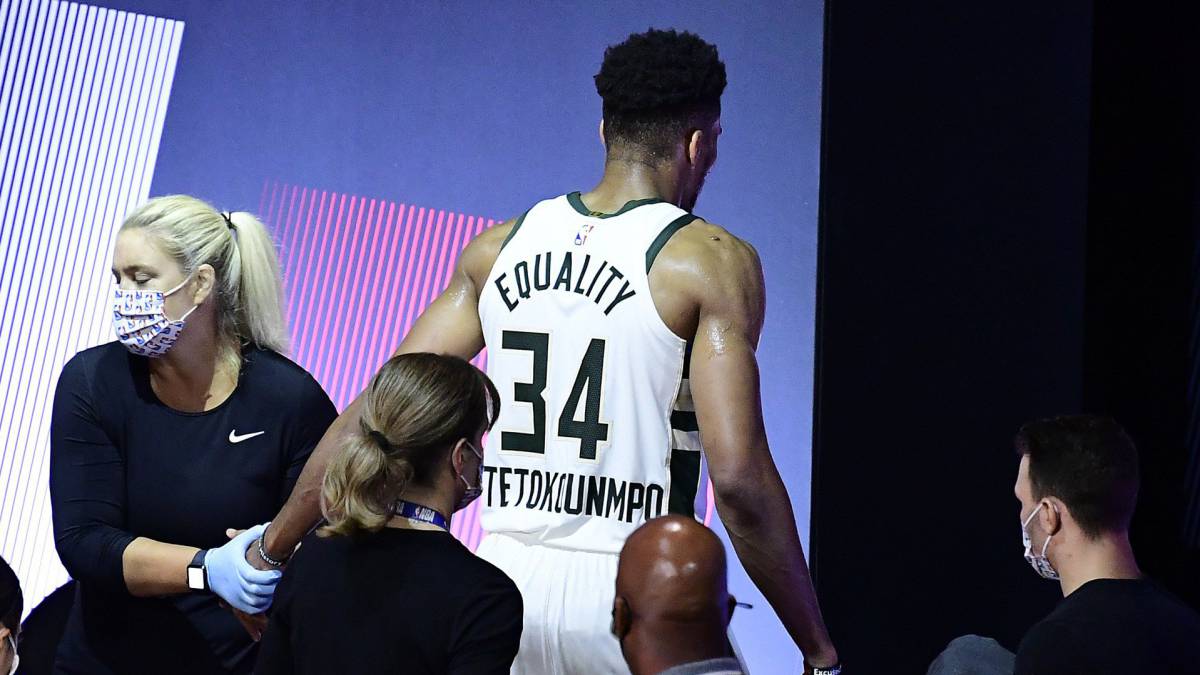 The Bucks are already eliminated from the NBA Playoffs, this time in the second round and being the best team in the regular phase, and all eyes are on Giannis Antetokounmpo. The one who will soon be the MVP of the Season is out of the competition and having to see the end of the journey off the court due to injury.
Doubts return around the Greek, who has not imposed his status as an NBA megastar to beat the Heat who are going for the Eastern Conference title, something they have not achieved since 2014. Anteto has a contract, at least until next year, and the Bucks' options are twofold: keep him and try to renew him for the maximum next year or look for an alternative if they fear that he would leave to get something for him. Elimination is a wound yet to heal, but it is difficult not to think further about what will come for the one who is the great dominator of the NBA at the moment.
Chris Haynes (Yahoo) has published an interview with him as soon as the defeat against the Heat and the Bucks left the Disney World bubble confirmed. In it, Antetokounmpo is openly asked if he will request the transfer to the franchise during the next season, before being free in 2021, and he clearly answers: "That will not happen. There are some who see a wall and escape: I want to transfer it. We have to be better as a team and individually and come back next season. If winning a Ring was easy, everyone would have one. "
Before the rest of the press Giannis spoke about what he felt having to see the elimination from off the court: "I have felt lost. If it were up to me, I would have played with one leg. But there are people in the team who are there for that , to protect you. There are cases in the past where the team has been put above the player's health and that is why I am proud of this organization. " The forward, about his future, prefers to stay sober and with his sights set on the team he belongs to and who trusted him in 2013: "I hope we can learn from this and improve. Hopefully we can build a culture in Milwaukee for many years, to come back and compete each time for the championship. "
Giannis Antetokounmpo has been in the NBA for seven seasons and the next one seems decisive. The teams are attentive to what is happening in the Bucks to ask about a possible transfer, since his contract is 'expiring'. The one who can sign in 2021 would be around 254 million dollars, so the ball is on the player's roof.
Photos from as.com