With Rafa Nadal absent, the 29-year-old from Gijón will fight for a place in the US Open final against an Alexander Zverev coached by David Ferrer.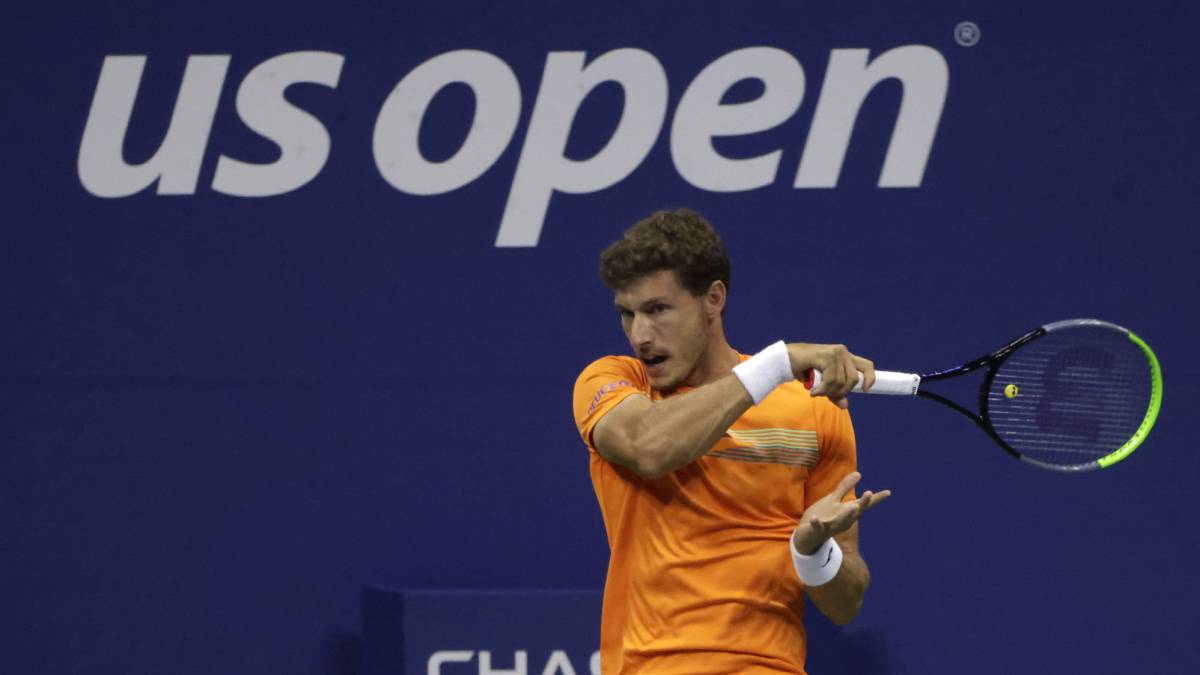 Pablo Carreño will enjoy tonight (22:00, Eurosport) a place that in Spain always seems destined for Rafa Nadal, who since the US Open 2017 has chained 13 appearances in Grand Slams, with five titles, another two finals and three semi-finals. But the Balearic, current champion, is not here and will return to Rome next week. Life goes on ... 444 444In his absence, the flag has been picked up by the 29-year-old from Gijon, taking the opportunity to stand in a semifinal against Alexander Zverev in which he will try to break his ceiling in a Grand Slam. Precisely at the US Open 2017 he played his only semifinal in a big game and fell in four sets against Kevin Anderson. Tonight he will face the fickle, and at the same time fearsome, Alexander Zverev. They have only been measured once, in Miami 2018, and the Teuton won.
Ninety
On the other side of the table, Daniil Medvedev will collide with Dominic Thiem. The German is 23 years old, the Russian 24 and the Austrian 27. All tennis players from the nineties. All eager to inaugurate their record of greats. Because since Roland Garros 2004, between Nadal, Novak Djokovic and Roger Federer, in their struggle to be the greatest in history, they have only allowed four tennis players to put their heads in (Del Potro, Cilic, Wawrinka and Murray). The last 13 Grand Slams have fallen in the Big Three's serve. But one thing is already certain from the New York bubble: the first champion born in the 1990s will emerge.
"If I am in a semifinal again, it is because I have the level and it is very important for me, for my confidence", warns Carreño, who together with his coach, Samuel López, and the physical trainer Walter Navarro got underway immediately after the stoppage due to the pandemic. Between Barcelona and the Equelite de Ferrero Academy in Villena he was carrying some batteries that have placed him in the anteroom of the final. Djokovic was left on the road disqualified for hitting a linesman with the ball, but the Asturian was giving him a lot of trouble. Carreño made it to the top-10 in 2017, he is now 27th and would once again place very close to the top ten to reach the final. A club in which it believes it has a place.
'Ferru'
The next challenge is to knock down the number one project Sascha Zverev, an imposing tennis player of almost two meters, and already champion of the Masters in 2018 who lost his way somewhat in 2019. For this reason, David Ferrer went to during the pandemic, retired last year, he has agreed to be his coach. He is not in New York, but he advises him by phone every day ... And Carreño, with whom he shared many training sessions in Valencia and agent (Albert Molina), knows him perfectly.
"It is rare to prepare someone against a friend and colleague, I have known Pablo since he was a child and I appreciate him. I am very happy that he is in the semifinals and that good things happen to good people," Ferrer told Eurosport. Carreño, a deep tennis player, will have to exploit the trick of anxiety that takes its toll on Zverev at the Grand Slams, where this is also his second semi-final. The train goes through Flushing Meadows. You have to catch it.
Photos from as.com