"Comebacks and losses are the epic of cycling"
Mikel Landa regrets the 1:21 yielded in Lavaur fans and trusts that the PCR tests will go well so that the Tour continues without problem.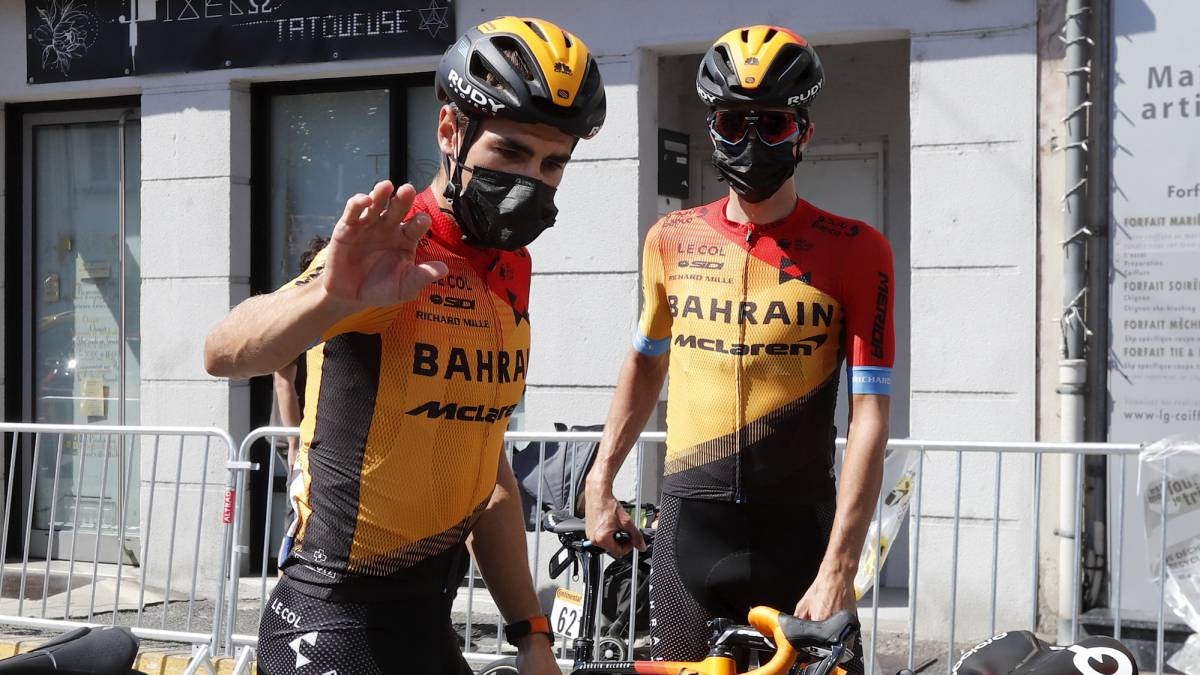 Mikel Landa addressed the media in a telematic conference. To begin, he took the floor and made a brief summary of the first nine days of competition: "It was a difficult first week, with a crash and fans, but I finished very well, with good feelings and very motivated for what was to come" .
How much will La Planche's chrono influence your Tour?
A lot, the time trial is a priori my Achilles heel, and after that day there will be no margin for error. Therefore, I must arrive with a good margin to fight for the objectives with which I face that day.
How are you in the mood?
The one with the fans was a difficult day, I was worried about that failure at night, I slept badly. Even if you have that loss, you always have to stay optimistic. The podium is possible, I have to hold on to that.
You always have to fall down and get back up.
It seems my fate and I'm used to it, there is no other. But this is long. You have to try to cut back. Cycling is epic, defeats and comebacks.
Who are the main rivals?
All are well, there have been no big differences. Pogacar and Roglic are the strongest. Although there is a long way to go to Paris, with a lot of mountains. If I feel like in the Pyrenees, I think I can do something important. And it will be decided in the last week. If I did not have that minute and a half of ballast, I would be very happy, without that mistake it would be all perfect.
Are differences of 1:42 unattainable with Roglic?
I don't see it that way, you always have to keep an ambitious mindset. There is still a lot of race to go and, despite the fact that the opponents are very solid, there may be surprises.
Are you concerned that the PCR tests will blow up the Tour?
Yes that is a concern, but I think appropriate action is being taken and hopefully this continues.
Are you doing well in the role of sole leader of Bahrain?
I like more to be clothed and confident. I feel very comfortable, I prefer this role and this situation to the ones before. And the squad, except for the loss of Valls and the fall of Poels, is with me 100% .
Photos from as.com